There's a new Fortnite update today (5th April 2022), 20.10. Here are the early patch notes for the new patch release.
Fortnite chapter 3 season 2 launched just over two weeks ago, and for the most part, seems to be well received. There will always be a section of the player base that isn't happy with the state of the game, but the majority of players are happy for several reasons.
The two new mechanics, tactical sprint and mantling, are a big part of why players are happy. It's also due to the fact that Epic Games removed building from core game modes for over nine days.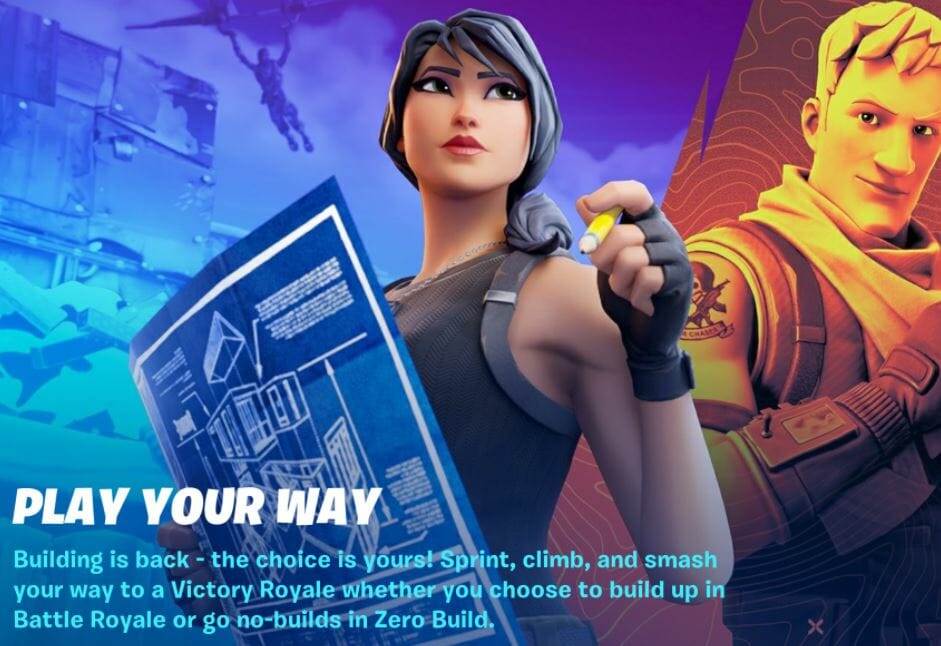 Originally, building was only supposed to be removed from the game for nine days, but after Epic Games tried to add back the feature that made the game popular, they realised there were issues preventing from doing so.
However, building eventually returned on Saturday, 2nd April. With the return of building, Epic decided to make a separate LTM that allows players to add to their win streak if they're playing the zero build mode.
Epic has something to build on in chapter 3 season 2, and they'll start that tomorrow with the release of the first new major Fortnite update in season 2, v20.10. Here are some early patch notes for the new Fortnite update.
Fortnite Update 20.10 Patch Notes on 5th April 2022
Super styles for the Battle Pass skins are never added in the update that introduces a new season to the game. However, the super styles for the chapter 3 season 2 Battle Pass should be available in today's 20.10 update patch.
According to data-miners there will be a PlayStation Cup that'll go live, so we should expect some PlayStation cosmetics to get leaked. According to popular data-miners a new shotgun weapon is also likely to be added to the game.
Apart from that, we're not sure what else to expect from the 20.10 Fortnite update. However, there will be the usual leaks for cosmetics, challenges, and more.
Be sure to head back to the home page during downtime to check out all of our latest Fortnite 20.10 update coverage.