Epic Games released a new Fortnite update today, 2.91, on several platforms. Here's the patch notes for the update.
We've had two major Fortnite updates in the past two weeks. We've seen the Fortnitemares event added to the game in the v14.40 update, which ends on November 3rd, and we've seen the Rally Royale LTM added in the v14.30 update along with the Combat Shotgun being buffed.
In every Fortnite season so far, we've only had one or two occasions where Epic Games have released a Vx.60 update. However, data-miners have stated that the v14.60 Fortnite update is on the testing server, so we can expect that update before Fortnite season 4 ends.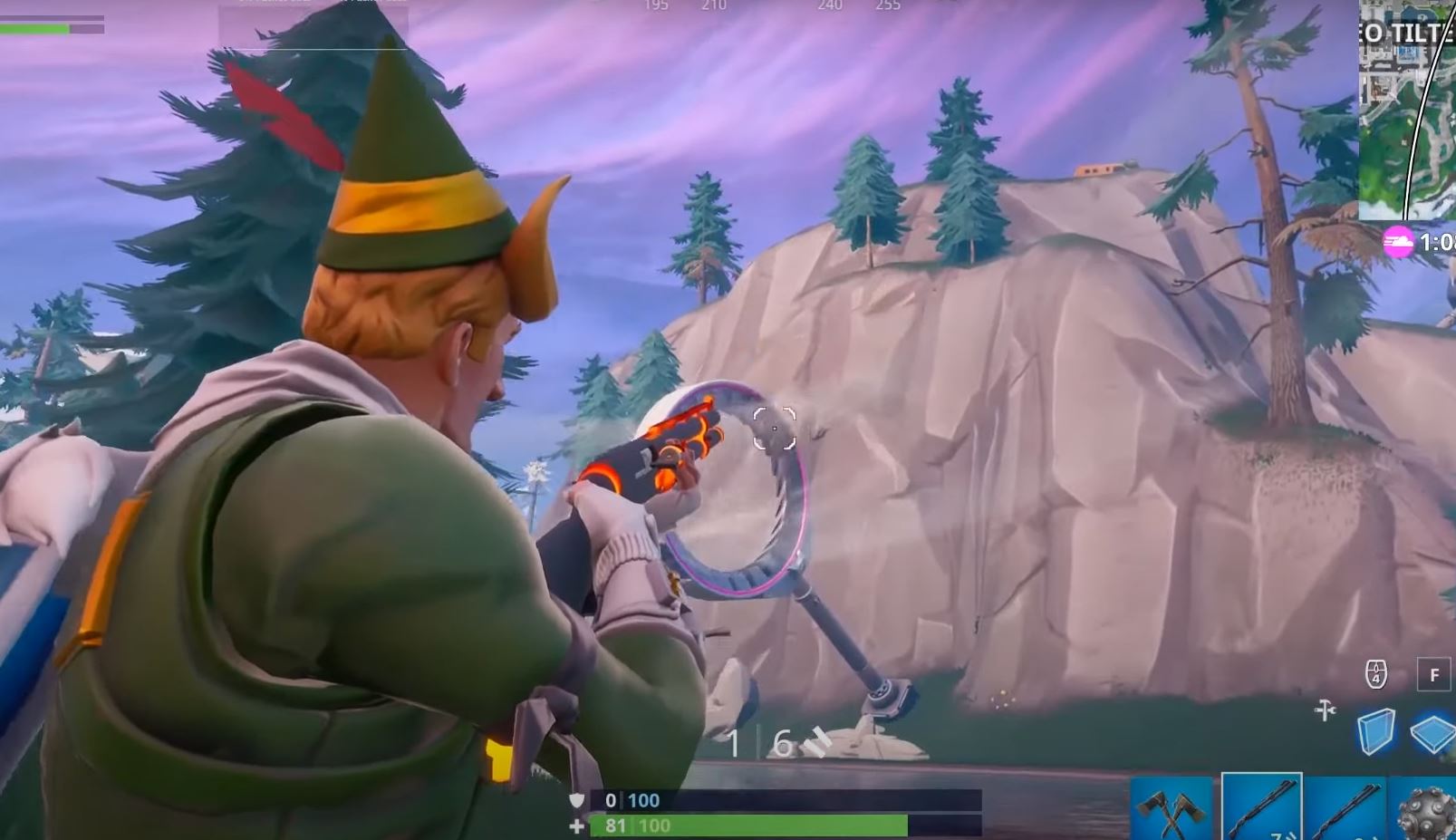 November 30th is the current end date for season 4, but as we know, Epic usually extend seasons. If it's not extended though, we'll see both the v14.50 and v14.60 updates being released within the next few weeks.
Epic have begun deploying a brand new Fortnite update today and here's everything you need to know.
What's new in today's Fortnite update?
Unfortunately, this wasn't a major Fortnite patch update. The Fortnite update released today was only for maintenance. Epic stated that the update is for PlayStation 4, Xbox One, Nintendo Switch, PC, and Android. If you haven't got the update yet, double check for an update on whatever platform you're on.
According to Epic, today's update addresses Party Royale issues, a stability issue on Nintendo Switch, and the lock stick/inventory slot and look button size issues for Android players.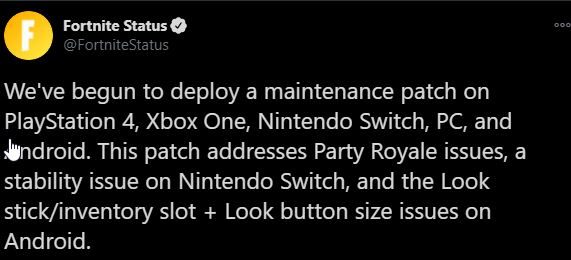 There's no leaks or any new content added to the files in the update, but we should be getting the v14.50 update next week on Tuesday or Wednesday, which will add the week 10 challenges along with some new cosmetics.
The v14.60 update will likely include an end of season event. This hasn't been confirmed by Epic themselves, but it's highly unlikely that there'll be a repeat of last season where there's no event, especially with the Marvel collaboration and the fact we're back to actually sticking to some sort of story line in Fortnite.
If you're new here, be sure to bookmark the site or turn on website notifications so you don't miss out on any of the latest Fortnite news, leaks, guides and more.