There's a new Fortnite weapon, Icy Grappler, it today's new Fortnite update that went live today (November 2nd, 2021).
We've had three major Fortnite updates back to back. We first had the v18.20 update followed by the v18.21 update a week later. Last week, we had the v18.30 update which introduced the war effort between the Combat Shotgun and the Boogie Bomb.
We also finally got to see the inside of the bunker that's located near Catty Corner. The location is quite underwhelming considering players have been waiting to find out what's inside since Chapter 2 launched. The landmark location is called mountain base and you'll find Doctor Slone and her guards there.
We have a surprise update today with the v18.30 hotfix update. Here's everything you need to know.
v18.30 New Fortnite Update Patch Notes
As this is a hotfix update, there aren't any new files to download which means there aren't any leaks. However, we're expecting the v18.40 update next week which will include new challenges, cosmetics, and new weapons and items.
Icy Grappler New Weapon
One of the major additions in this update is the Icy Grappler. It works similar tot he regular grappler allowing users to use the suction cup to fling yourself to a solid surface.
With the Fortnite Icy Grappler, players feet will freeze as you're in the air which will provide more movement than the normal grappler. Speaking of the original grappler, it has made a return from the vault and it can be found from chests and supply drops.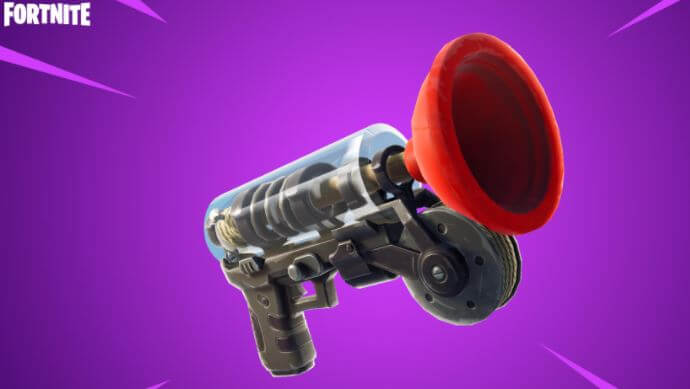 The Icy Grappler can be purchased from Fabio Sparkleman using gold bars. It's an exotic item which will likely rotate out of the loot pool when the new season starts next month.