We have a new season of Fortnite today, chapter 2 season 6 (v16.00). Here's everything you need to know.
Epic Games launched Fortnite chapter 2 season 5 on December 2nd, and it'll come to an end once the Fortnite servers go down for scheduled maintenance for the release of chapter 2 season 6. The final teaser for the new season was released today, which sets the tone for the Zero Crisis finale.
Players will play as Agent Jones in a solo mission event, but we don't know what players will required to do, although it'll likely be leaked during downtime. We also know that the cinematic story line trailer will go live at 4 AM ET on the Fortnite YouTube channel.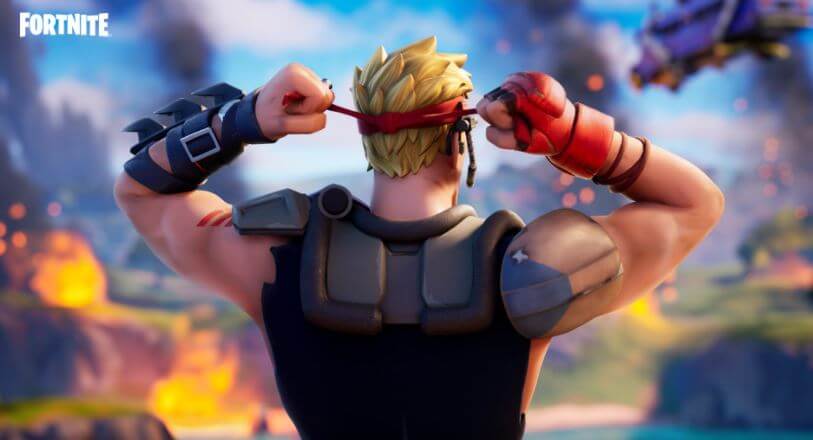 Epic Games announced the Fortnite server downtime time along with some information regarding the new Fortnite update over on the Fortnite Status Twitter account.
v16.00 Fortnite Server Downtime & Status
When a new Fortnite update rolls out, the Fortnite servers usually go down at 4 AM ET. However, season 5 and now season 6 will begin downtime for Fortnite chapter 2 season 6 at 12 AM ET (4 AM GMT).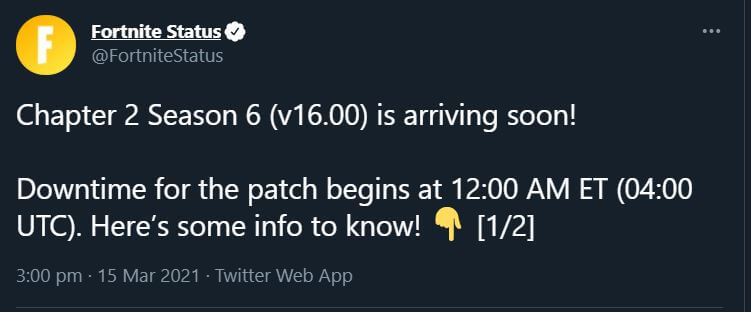 The Fortnite status account also stated that the rollout times for the update will vary for each platform, but server downtime for the new Fortnite season update will end at the same time. It's likely Epic are doing this to prevent data-miners from leaking some of the new content early.
As is the norm with a new season in any game, the patch will be larger than normal on all platforms, so be sure to keep that in mind.
One of the skins for the Fortnite chapter 2 season 6 battle pass has already been leaked, but we'll cover that in another article, or wait to see if the other skins get leaked. Be sure to turn on website notifications and head over to the HOME PAGE when the servers are down to check out all of our coverage on the v16.00 update.