The v17.10 Fortnite update has been announced along with the time of when the servers will go down.
We're already entering the third week of Fortnite Chapter 2 Season 7. We've had a couple of maintenance updates release since the launch of the new season to fix performance and bug issues.
We've not had a major Fortnite update since the launch of the new update, but a new update was expected to go live this week with Epic mentioning a season 7 event.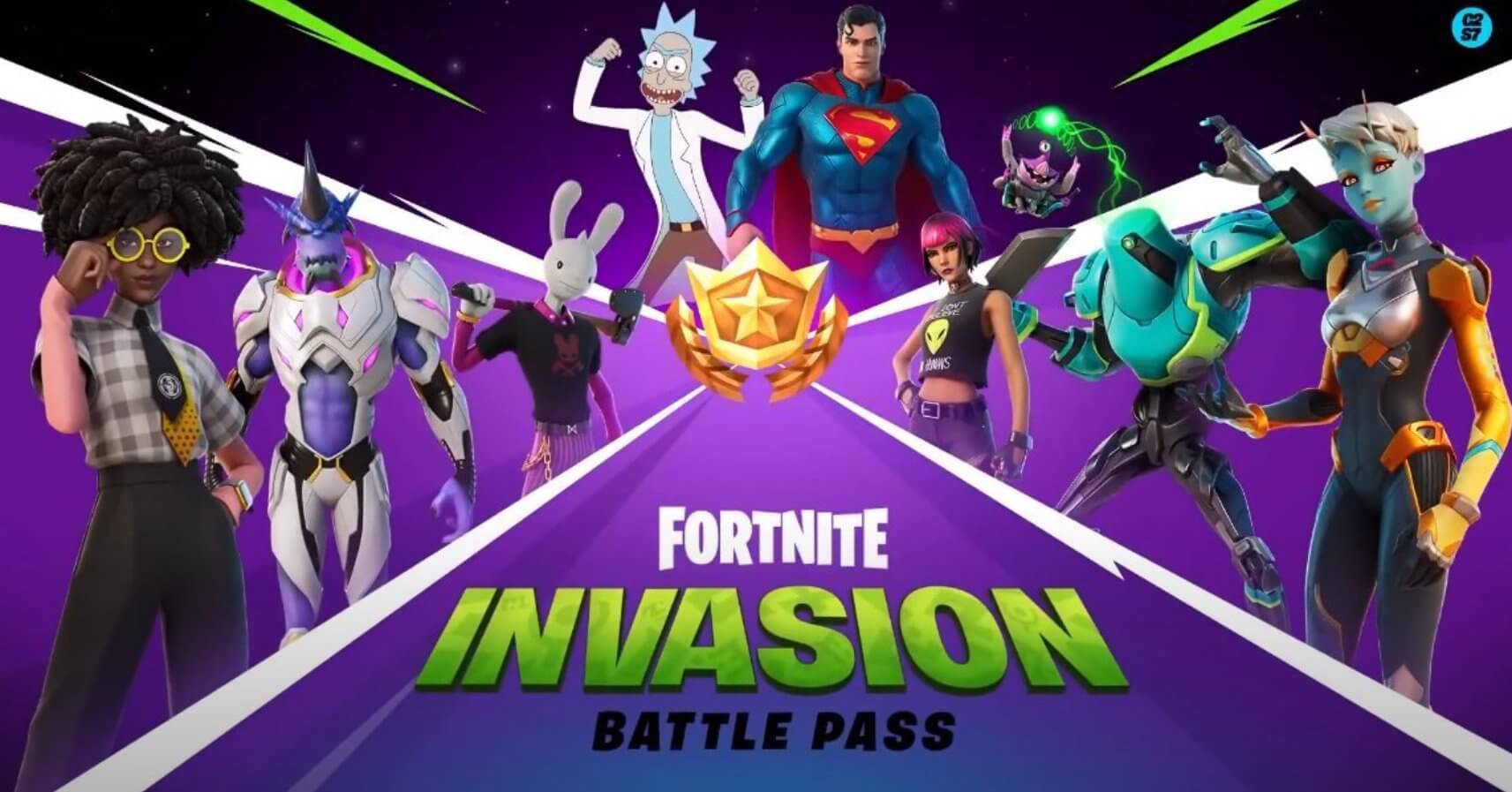 In a tweet on the official Fortnite Twitter account, Epic Games announced a Fortnite season 7 event called Cosmic Summer Celebration. It'll go live once the update is released and the location of the event is at Believer Beach.
The event includes new quests, rewards, and "a whole lot of fun with your friends". It's likely we'll get some cosmetic rewards upon completing quests from the event. Those challenges and rewards will likely be leaked during downtime.
New Fortnite Update Time, Server Downtime & Status
The Fortnite Status Twitter account announced the v17.10 Fortnite server downtime time. The servers will go down at approximately 3:30 AM ET (8:30 AM BST). Here's the official tweet: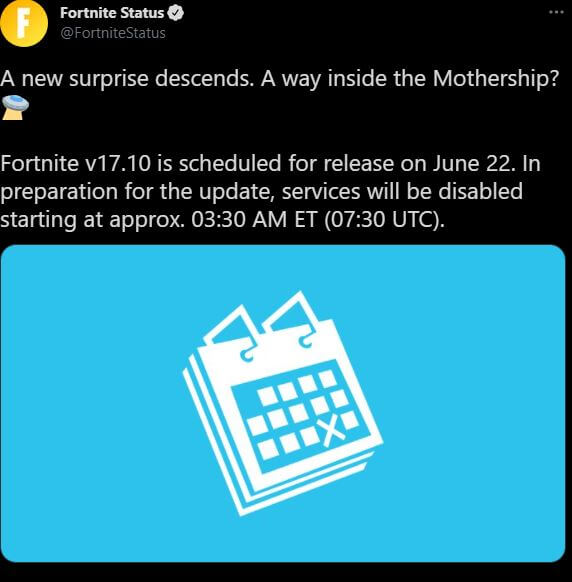 There's no information regarding how long the Fortnite servers will be down for, but we'll update this as soon as the servers come back online. It's likely the servers will be down for at least an hour.
New Fortnite Update Leaks Today
As with all major new Fortnite updates, we'll see leaks emerge from this v17.10 update. As usual, expect new skins and other cosmetics to get leaked along with upcoming weapons and items.
With the Cosmic Summer Celebration taking place on the same day as the update, expect all of the challenges and rewards for the season 7 event to get leaked ahead of time. They'll then go live at 9 AM ET.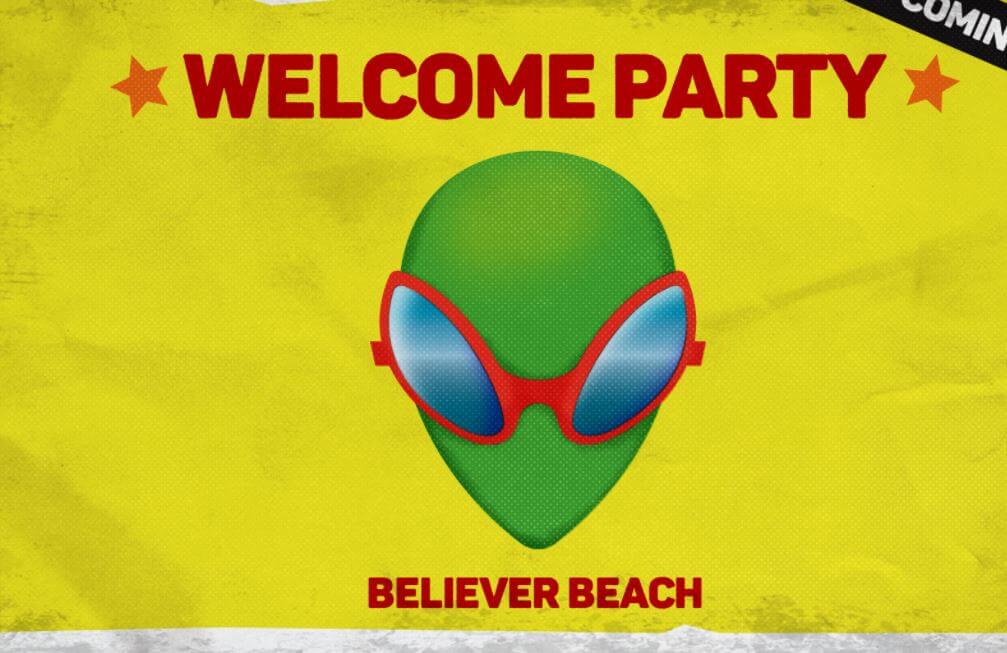 We don't know the full extent of the event and we don't know if there will be a live event for the cosmic summer celebration. However we'll be covering everything from the update, so be sure to check the home page when the servers are down to view our coverage.