We have a new Fortnite season update today, v18.00. Here's what we know about Fortnite chapter 2 season 8 so far.
We're finally at the end of Fortnite chapter 2 season 7. The season concluded with the the Operation Sky Fire live event. Kevin the Cube made a return with his colour changing to blue after he was rebooted near the end of the event.
Players were seen crashing back onto the island from the mothership along with numerous purple cubes and the blue cube. The storyline will likely continue with the Fortnite chapter 2 season 8 cinematic trailer which should be up on Fortnite's official YouTube channel before the servers are back up.
Epic Games have tweeted to announce information on the v18.00 Fortnite chapter 2 season 8 update including downtime. Here's everything we know so far.
v18.00 Fortnite Update Patch Notes (13th September)
As with every new season of Fortnite, we'll be getting a brand new Battle Pass. Epic have already released two different images which seem to be skins in the season 8 Battle Pass. We have the Unicorn skin along with an anime skin. We'll be getting at least two more teaser before the release of the new season.
Although we have no information as to what will be new in terms of weapons and features in Fortnite v18.00 season 8, we do know that the new Fortnite update today will bring several map changes with named locations being destroyed by the objects and cubes that fell from the mothership when it was destroyed during the event.
We'll see numerous weapons and items vaulted as we usually do at the start of every new season along with new weapons and items. It's likely some or all of the alien tech weapons will be removed and replaced with whatever the theme is in season 8.
Once Epic post the official patch note for Fortnite chapter 2 season 8 (v18.00), we'll be sure to post a link to the patch notes.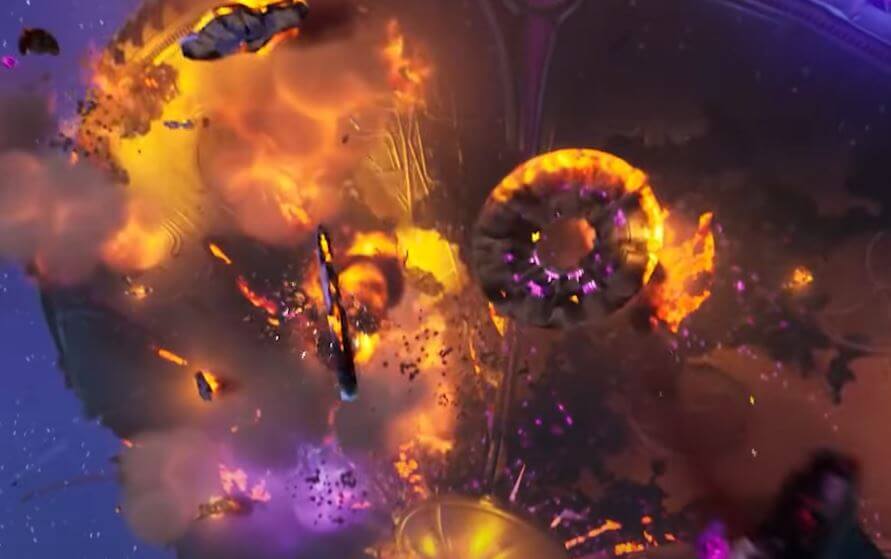 Fortnite Leaks
All new Fortnite updates bring leaks. Expect nothing different from the v18.00 update. We'll likely see challenges and upcoming weapons and items leaked from the v18.00 files. During downtime, we'll likely see all of the Battle Pass skins leaked along with any new features that are going to be added.