We have a brand new Fortnite update today (September 16th, 2021). Here are the patch notes.
Epic Games launched Fortnite chapter 2 season 8 on Monday with some map changes, a new Battle Pass and new features. Since the update, there have been a few issues with the v18.00 patch including performance stability issues along with issues with some of the quests.
Some of the bugs including players not getting a weapon after searching a chest in competitive and the mounted turret have been fixed. However, we still have issues with the Sideways Anomalies which are still disabled along with Mounted Turret construction sites not displaying the correct progress.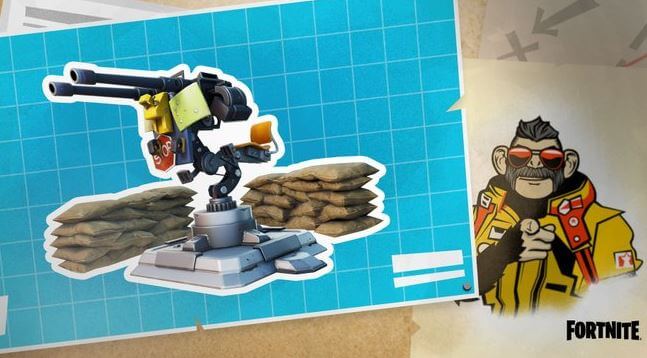 Epic have just released a maintenance patch update on PC, PlayStation 4, PlayStation 5, and Android. Here's everything you need to know about the update.
Fortnite September 16 Update Patch Notes
Unfortunately, there's no new content in today's new Fortnite update which makes sense considering we had a new season drop this week. This is a maintenance update that addresses stability issues, issues with the mounted turret construction sites not displaying the current progress, and creative key binds resetting to default.
There's no downtime for this update but players will need to download the new files in order to launch the game. The file size on PC is 188 MB. We'll update this with the file size on other platforms as soon as we can.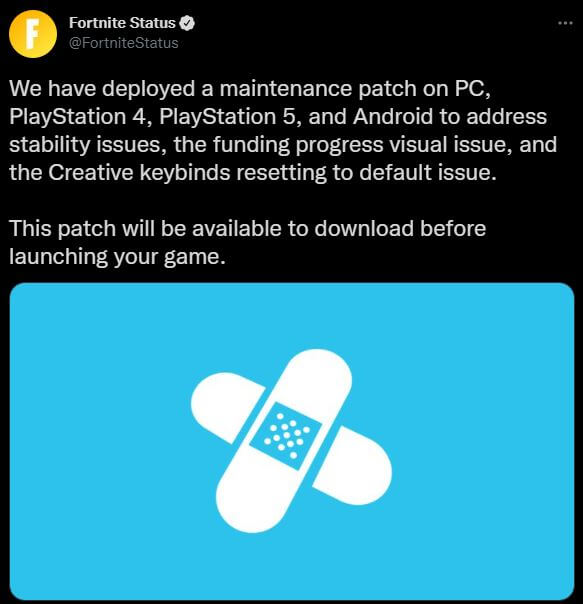 Although this has been pushed to PS4, PS5, PC, and Android so far, the update will go live for Nintendo Switch and Xbox consoles later on. We'll be sure to update you when it goes live on those two platforms.
According to data-miners, the v18.10 is being worked on and the build size is larger than the v18.00 update. That means we should see a lot of new content and possibly features in the upcoming Fortnite update.