Epic Games have announced the next new Fortnite update, v11.40.
Epic Games went from updating Fortnite Battle Royale every week with a content or minor update followed by a major patch update, to updating the game once every month. We've not had much content since the release of chapter 2 season 1, but hopefully that'll change when the new chapter is released next month.
The last major Fortnite update that Epic Games released was the v11.30 update which was more than a month ago. The update included a bunch of leaks including the usual skin and other cosmetic leaks along with mission challenges and loading screens. The Winterfest event was also leaked in the v11.30 update with dataminers leaking the challenges followed by the present system which Epic introduced.
Just before Winterfest began, Epic released the v11.31 update, a small update which only included some files for the Winterfest event along with four encrypted files which turned out to be Christmas themed skins. With it being more than a month since the last update, here's what to expect in tomorrow's update.
New Fortnite Update
Fortnite Server Downtime
Epic Games put out a tweet on the Fortnite Status Twitter account stating that Fortnite Downtime for the v11.40 update will begin at 4 am ET (9 am UTC). The downtime will likely last for two or three hours.
Fortnite Patch Notes
It's been confirmed that the heavy assault rifle will now be in Fortnite Chapter 2. There's a new feature called sidegrading which can be done at the upgrade stations to convert your normal AR to a Heavy AR.
In the update, we can expect new Fortnite Overtime challenges. The first set of overtime Fortnite mission challenges were released on Thursday last week, which unlocks the purple Remedy vs Toxin style.
We'll certainly be getting leaks that'll include the challenges for the next set of overtime challenges for the next two or three weeks.
We could also finally see the Heavy Assault Rifle added back to the game. The gun was updated almost two months ago with a new look and some other changes, but is yet to make its way back into the game. Tomorrow's update could finally reintroduce the weapon.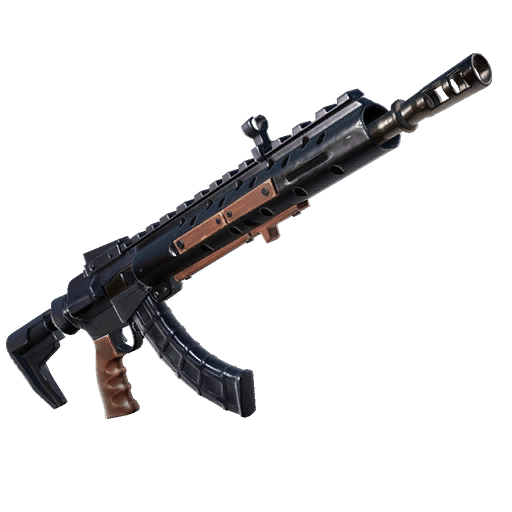 Leaks
There's next to no unreleased Fortnite skins left, which all but confirms we'll see a handful of new skins added in the new Fortnite update. As mentioned earlier, we can also expect the overtime challenges to get leaked.
We could also possibly see some end of season files being added including an event, although we'll likely get one last major update before the season ends, so these files might be unfinished if added.