Epic Games have announced the next new Fortnite update, v15.30.
It's been three weeks since the last major Fortnite update. However, we did get a smaller update after the last major update, v15.21. The update didn't bring much in terms of new content, but the Predator Fortnite mystery skin was added to files and released a day later.
Since the launch of Fortnite chapter 2, Epic Games have released updates biweekly, however, there have been times where they haven't updated their game for more than three weeks. However, we know we have a new Fortnite update coming today, v15.30. Here's everything you need to know.
v15.30 Fortnite Update Time
The Fortnite Status Twitter account announced that the next new Fortnite update will be releasing today, February 2nd. The Fortnite servers will go down for maintenance at 4 AM ET (9 AM UTC). As always, there's no information regarding how long the servers will be down for, but we'll keep you updated with the latest status server news.
According to the tweet, players will need to prove they're among the galaxy's best bounty hunters. Here's the official tweet: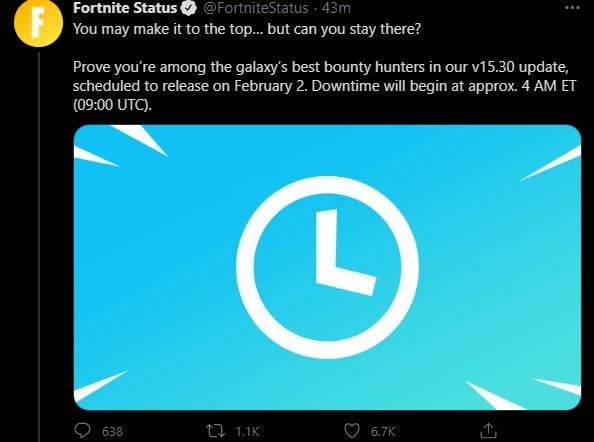 New Exotic Weapons and LTM
Epic Games introduced mythic and exotic Fortnite weapons at the start of Fortnite chapter 2 season 5, and we've had at least one new mythic or exotic weapon added to the game. The v15.30 Fortnite update will be no different as the Fortnite Status account have stated that there will be two new Fortnite exotic weapons making their way into the game.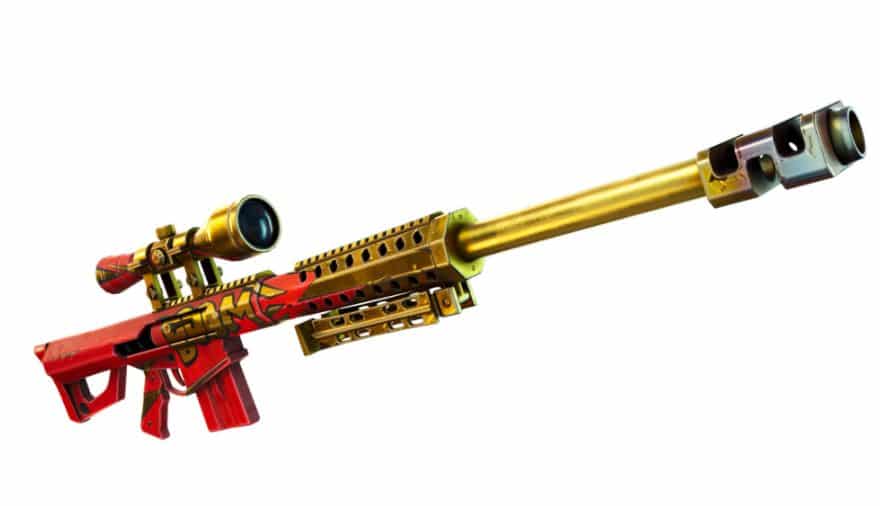 We also know that there will be new devices and options for the Creative Fortnite mode, and there'll be a brand new LTM, Mando's Bounty, which is likely what was being teased in a tweet Fortnite put out earlier today featured Mandolorian.
Fortnite Leaks
As this is a huge Fortnite update, expect Epic Games to add a number of new files. These will be leaked by data-miners during downtime including upcoming Fortnite skins, challenges, new weapons and more. As always, we'll be posting all the leaks from the v15.30 Fortnite update.