Epic Games have announced a new Fortnite update is coming today, v25.00 (3.92). Here are the early patch notes for the 9th June 2023 release.
Just over two weeks ago, Epic Games released the final update for Fortnite chapter 4 season 2. The update saw the release of the highly anticipated Spider-Verse collaboration.
Along with a Miles Morales and Spider-Man 2099 skin, the collaboration saw the fan-favorite Spider-Man Web-Shooters making a return with a slight name change and small tweaks to how the item works.
Last week, there was a small server-side update that was released to address any stability issues that were introduced with the 24.40 update.
Players have been waiting for the new season of Fortnite, chapter 4 season 3, to release for a few weeks now. However, the fan base has been more eager to see a new season release partly due to a popular item being vaulted.
The Kinetic Blade was vaulted over two weeks ago due to a glitch that allows players to eliminate an opponent from any distance, something which Epic couldn't patch.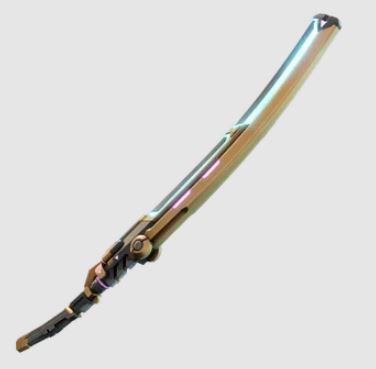 There's no information regarding whether the Kinetic Blade will be available in the new season, but we do have some early patch notes for the v25.00 (3.92) update thanks to data miners as well as information from the newly released season three cinematic trailer.
Here's a look at everything we know will be coming in the v25.00 Fortnite chapter 4 season 3 update.
Fortnite v25.00 Update Patch Notes (3.92) – 9/6/2023 – 9th June 2023
A couple of years ago, the only leaks we would get for Fortnite would be anything that data miners leaked from a new Fortnite update.
However, over the last year or so, popular data miners including Hypex and ShiinaBR have had numerous season themes and upcoming items and changes leaked to them by an insider at Epic Games.
The Fortnite chapter 4 season 3 theme was leaked over a month ago. Optimus Prime was leaked as a Battle Pass skin weeks ago too, along with other changes coming with the release of the v25.00 update.
It's likely the reason why Epic Games released all of the skins that'll be available in the season 3 Battle Pass. To start off the early patch notes, here's the list of skins that will be in the Battle Pass along with what they look like:
Era
Trace
Rian
Lorenzo
Mariposa
Relik
Optimus Prime
Purradise Meowoscles
It's already been confirmed that Optimus will be the tier 100 outfit. The Purradise Meowscles will be the additional outfit that'll be available to unlock later on in the season.
Further leaks suggest that the new Meowscles outfit will have two different styles available. It's possible the outfit will be unlockable when Epic releases its summer event for 2023.
Hypex posted numerous leaks that would be coming in Fortnite chapter 4 season 4 (v25.00) including the ability to ride Raptors that'll get exhausted after a certain period of time.
This was confirmed with the release of the cinematic trailer for the new season. The ability to grind wood vines similar to how players can now in mega city was also leaked and recently confirmed by the cinematic trailer.
In fact, everything we saw in the trailer will be coming in today's v25.00 (3.92) chapter 4 season 3 update. A lever Pistol will be coming to the game along with a Mythic Drum Shotgun.
Helicopters will be available with a launcher attached to it that'll deal 35 damage to opponents. An Epic/Legendary Thermal Bolt Action Rifle will be added in the v25.00 Fortnite update today too. Again, all of these features that were seen in the trailer were already leaked more than two weeks ago.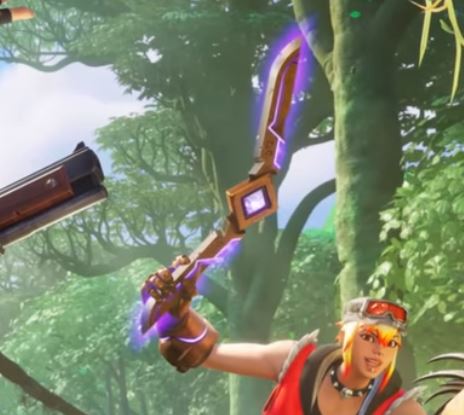 A Kinetic Boomerang was also spotted in the cinematic trailer. Thanks to data miners, we also know a Wildwasp Jar, Cybertron Cannon, FlapJack Rifle, and a Thermal DMR will be available in the new season. Bomb flowers, Stink flowers, and Slurp plants are new items that'll be available too.
Finally, there will be a ropes and chains launcher in chapter 4 season 3, although the full extent of how this new item will work is unknown.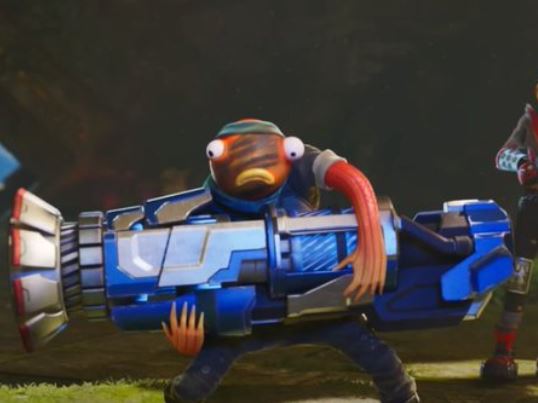 Aside from what was seen in the trailer, we know a 14 days of Summer event will be making a return along with a racing mode being added to the game with speed objects, cosmetics, a car garage, sky/ground race tracks, and more.
During downtime, we'll be covering everything related to the new season including any leaks. Be sure to keep up to date with our coverage over here.