There's a new Fortnite update today (v2.88) and here's what new in the update for PC, Xbox One, PS4, Nintendo Switch, and Android.
Just this week, Epic Games released a major new Fortnite update which introduced Wolverine as a brand new boss. You'll find him deep in Weeping Woods wondering around or in Slurpy Swamp.
A new norm for Epic is to add brand new secret missions/challenges for players to complete which are always added in a major patch update. In Wednesday's v14.20 update, there were a total of 3 new secret challenges/quests for players to complete which combines to provide players with 67,500 season 4 XP.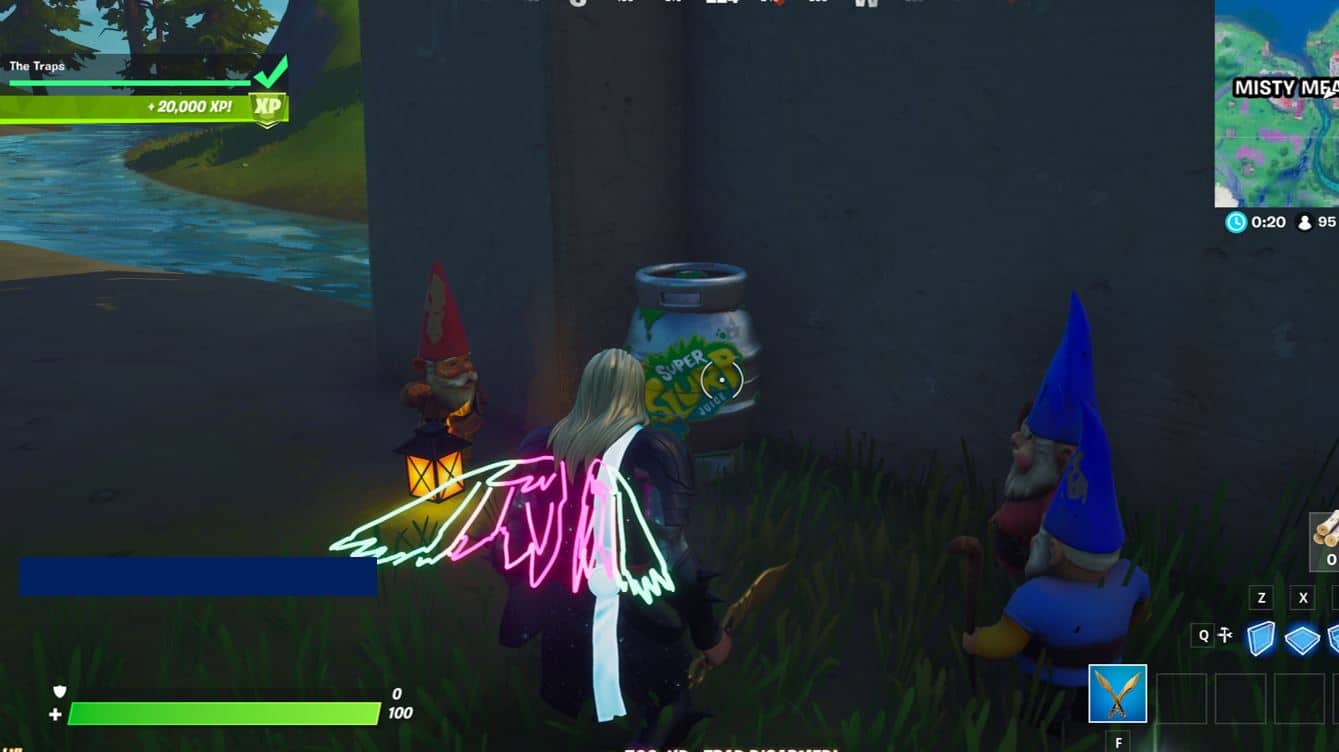 Epic announced on the Fortnite Status Twitter that there's a brand new Fortnite update today for PlayStation 4, Xbox One, Nintendo Switch, PC, and Android. Here's what you need to know.
New Fortnite Update
File size
The file size might vary slightly from player to player, but expect a 1.4 GB file size on PS4 and 305 MB on PC. We'll update this when we know the size on the other platforms.
What's new in today's Fortnite Update?
There's some bad news. There's no new content or any files for data-miners to leak in today's new Fortnite update. It's a maintenance patch for every platform and it includes a Party Royale visual fix, it re-enables the HUG scale option that was accidentally removed for both console and PC, and NVIDIA Reflex has been made available for PC drivers.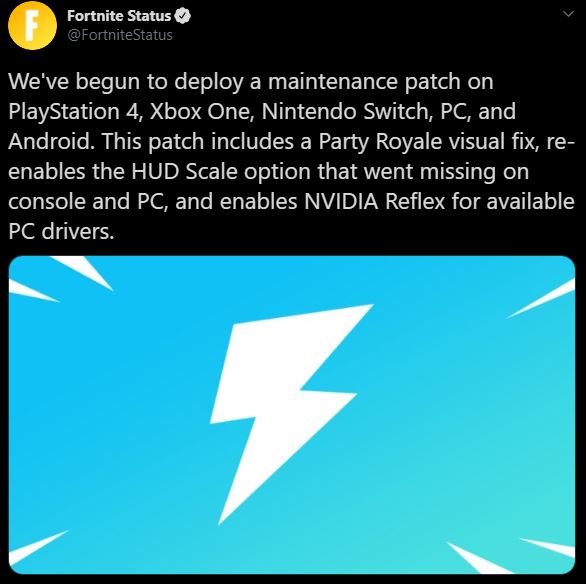 Although there's nothing new in the update today, we're still waiting on Fortnite's 3rd birthday event to go live. Epic confirmed the upcoming event in an email to everyone in the support-a-creator program.
Epic stated that the event will go live on the weekend and it'll provide players with the chance to gain more XP, earn free Fortnite rewards like a wrap and back bling, and heal themselves for Fortnite birthday cakes scattered around the Fortnite map.
As always, be sure to turn on website notifications so you don't miss any of the latest news, leaks, guides, and more!