Epic Games has announced that the new Fortnite update, v26.10 (4.01) will be released today on 12th September 2023. Here are the early patch notes and server downtime details.
It's almost been three weeks since Epic Games released Fortnite chapter 4 season 4. The new season included a number of major map changes and a shuffle in the loot pool with both new and old items being added or unvaulted.
Last week, we had a hotfix update that introduced two new items and three augment reality perks. Both the items and augment reality perks were leaked from the new season release.
The Stick Grenade Launcher and the Shield Breaker EMP were added to the game along with the Explosive Surplus, Storm Chaser, and High Voltage Perks.
Data miners announced before the new season that Epic were already working on the v26.10 (4.01) update, and it was expected to go live two and half weeks after the new season launched.
Epic Games has confirmed that the v26.10 Fortnite update will be released today, and we have the early patch notes and server downtime information below.
Fortnite Server Downtime For 4.01 Update – September 12th, 2023 (09/12/23)
In order to release a major patch release for Fortnite Battle Royale, Epic Games needs to take the servers down in order to prepare for the new files.
Today's v26.10 Fortnite update is no different. As expected, Epic announced that the Fortnite servers will be brought offline for the new patch release.
The Fortnite servers will go down for scheduled downtime at 4 AM ET / 9 AM BST / 10 AM CEST on 12th September 2023. Matchmaking will be disabled shortly beforehand.
Although Epic didn't announce exactly when matchmaking will be disabled, it's typically thirty minutes prior to the servers going offline. They'll usually tweet when matchmaking is disabled.
Here's the official tweet announcing the 4.01 update:
When Will The Fortnite Servers Be Back Only September 12, 2023?
There's never any official information regarding when the Fortnite servers will be back online. However, based on how long the servers have been down for other releases, we can take a guess.
It's likely the servers will be back online on September 12th, 2023 at roughly 6 AM ET / 11 AM BST / 12 PM CEST. We'll update this section of the article when the servers are officially back online.
Fortnite Early Update Patch Notes – New v26.10 Release
As you can see from the image above, Epic provided a teaser when announcing the downtime. The teaser, "brrrr" with a cold face emoji likely hints at a new collaboration.
According to popular data miner iFireMonkey, the teaser could be hinting at the following:
Sub Zero
Shoto Todoroki
Just Eclipse doin' Eclipse things
And the reasoning behind these guesses are:
Mortal Kombat 1 Releases on the 19th
MHA Wave 2 leaked before
Temperatures drop during an eclipse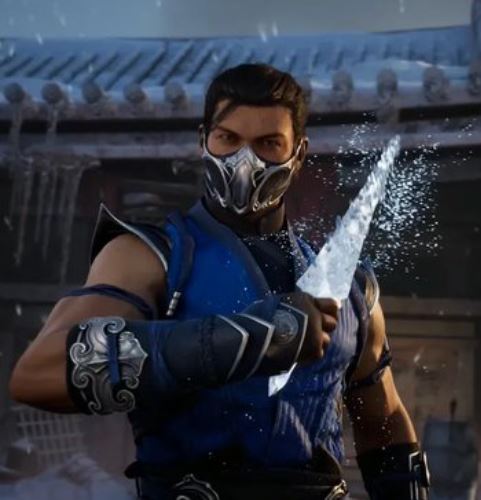 We should also expect to see new cosmetics being added in the 4.01 update as well as new weekly quests, and the chance of more collaborations being added to the files.
There's a high chance we could see the return of the Pizza Party item due to Piper Pace's Snapshot quests that require the use of the item.
With every new Fortnite update, Epic will always look to add new augments, and it's likely that'll be the same with today's v26.10 release.
Here are some of the augments that Epic has planned, although there's no certainty the below augments will be released:
▫️ Revamped Siphon
– Heals 8 HP per shot
– Is multiplied by 0.01, meaning you'd either only get 0.8 HP per shot or 8.08 depending on which way it's multiplied.
▫️ Ninja Training
– 1.3x Movement speed while crouched
▫️ Farm Fresh
– Farm Items (Corn, Apples, etc) give +10 extra healing
▫️ Marksman Crit
– Headshots with Marksman weapons (DMRs) are higher by x0.15 (Legendary Thermal DMR would do 74 headshot damage instead of 64.35)
▫️ Party Time
– Gain balloons over time
– Updated to not spawn balloons while using the Rocket Ram
A new DMR item was teased in the chapter 4 season 4 trailer which could be released in this new update. It'll have a toggleable zoom as seen in the trailer which can be seen below.
Here is a video from the gameplay trailer showcasing the upcoming DMR with a toggleable zoom. pic.twitter.com/7f6DhYnUSL

— iFireMonkey (@iFireMonkey) September 11, 2023
Bug Fixes in Fortnite 26.10 (4.01) Update
Battle Royale Bug Fixes:
Auto Running will work while Alt-Tabbing Again
Vault Display Cases will no longer randomly become impossible to interact with
Re-Rolling Augments will count for Spend Bars Quests
Players will no longer get stuck at 9 out of 10 on Survivor Medals
Heist music will no longer play for the entire match after visiting one of the three new POIs.
Mobile/Cloud Gaming Bug Fixes:
Gyro controls on Android will no longer have X and Y axis reversed
Android players will be able to see water again
Weak Spots will appear when hitting objects again