The new Gold Marshmello Fortnite skin set will be in the item shop today for December 14th/15th 2021.
Epic Games have collaborated with numerous content creators, companies, and artists. One of the best early collaborations was with Marshmello. The collaboration including a live concert along with cosmetics.
A Marshmello skin and matching cosmetics were released in the shop along with "Showtime" challenges and rewards. Players needed to complete challenges including locating showtime posters scattered around the map.
The free rewards included the "Keep it Mello" emote, the "Marshy Smasher" pickaxe, and the "Mello Made It Right" spray. The skin was disabled temporarily due to several issues on mobile and as a result, all owners of the skin were provided with a free loading screen.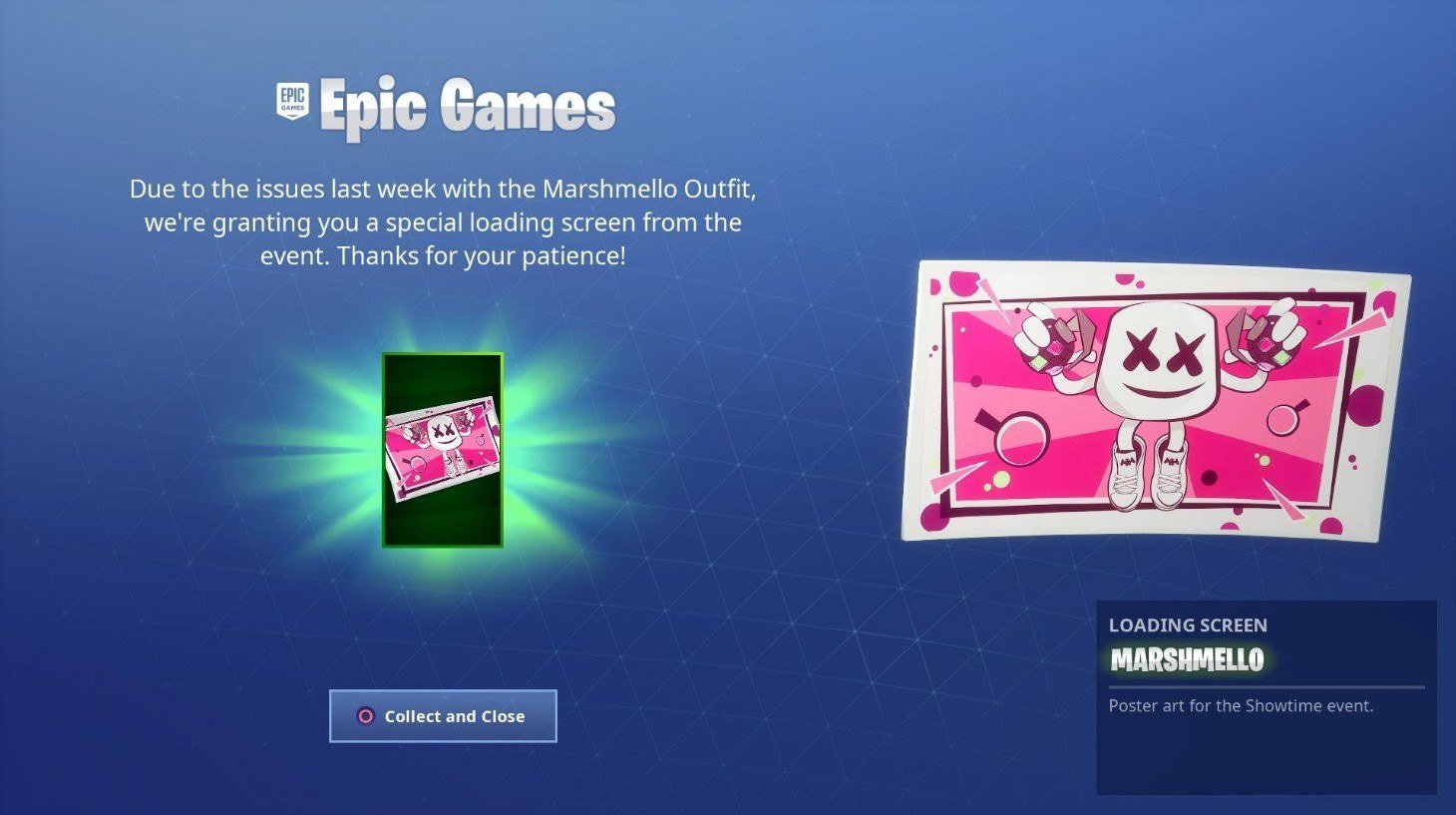 A couple of weeks ago, the gold Marshmello skin style was leaked and was later seen in Marshmello's Instagram stories. We now have images showcasing the skin along with a release date for the gold skin variant.
Gold Marshmello Toasted Fortnite Skin
The Marshmello skin will be in the item shop today (December 14th/15th) and players that purchase any of the cosmetics will receive the gold style for free. Players that already had the skin have already received the new style.
Here's a look at the toasted skin style along with the style of the other cosmetics in the set:
The set will likely be in the shop for the next few days. Be sure to purchase it before it leaves the shop as there's no telling when it'll be available to purchase again.
The last time it was available in the shop was earlier this year on August 7th. There's a good chance we might not see it rotate in the store again after today's appearance and with a new gold skin style, there's no reason not to purchase it.
Update: It appears as though the 14th December date was for those that already owned the skin. We'll update this when we know when Marshmello will be back in the item shop.