A new easter themed skin, pickaxe and back bling has been leaked from the Fortnite files.
New files are typically added in Fortnite updates that require downtime and in the v8.40 update, there weren't that many cosmetics that were leaked as it seems Epic are encrypting some files to ensure data-miners do not leak them once they have been added. They tend to hide seasonal skins as they had done the same at Christmas.
It seems as though a new skin have been uncovered by data-miner @ShiinaBR called Nitehare.
You can see the full image of the easter themed skin below: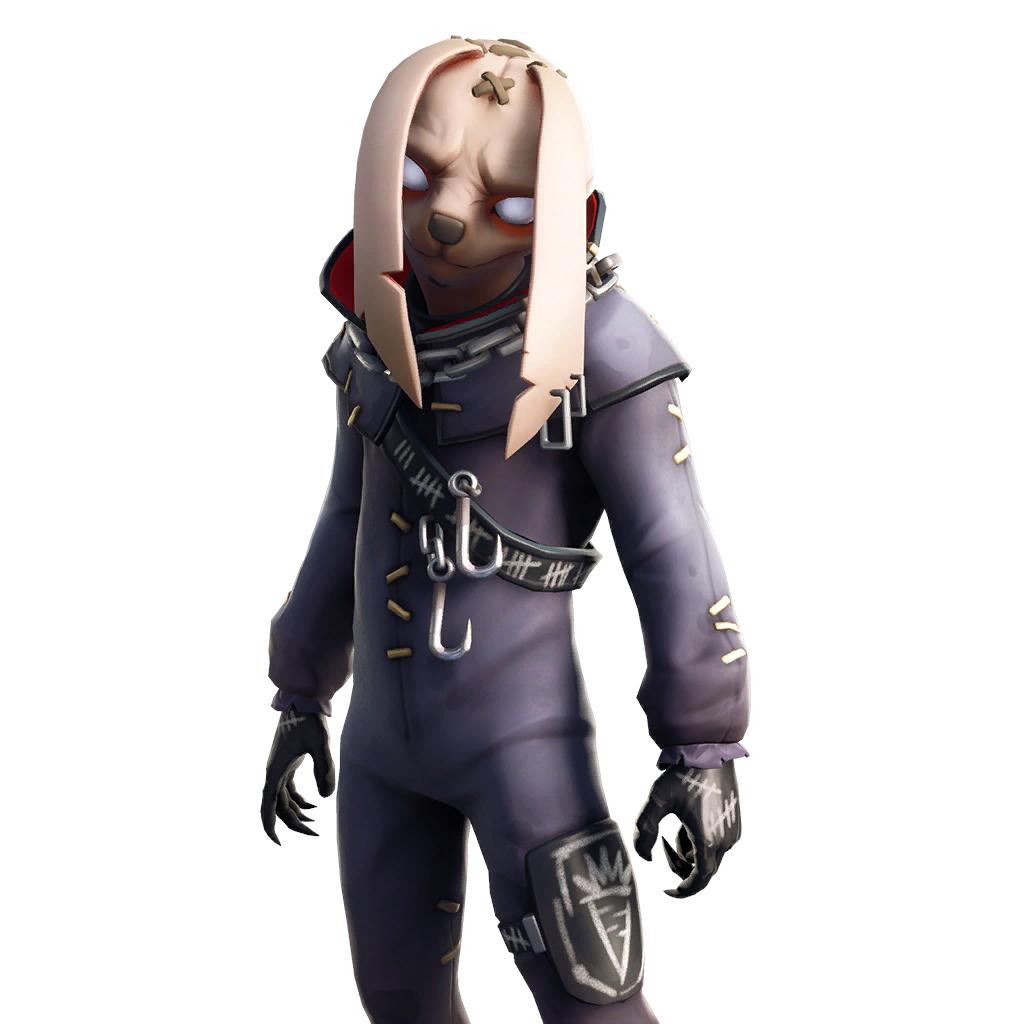 @lucas7yoshi_ has uncovered the following cosmetics for the Nitehare skin, which includes a 'Floppy' back bling, and 'Steel Carrot' pickaxe: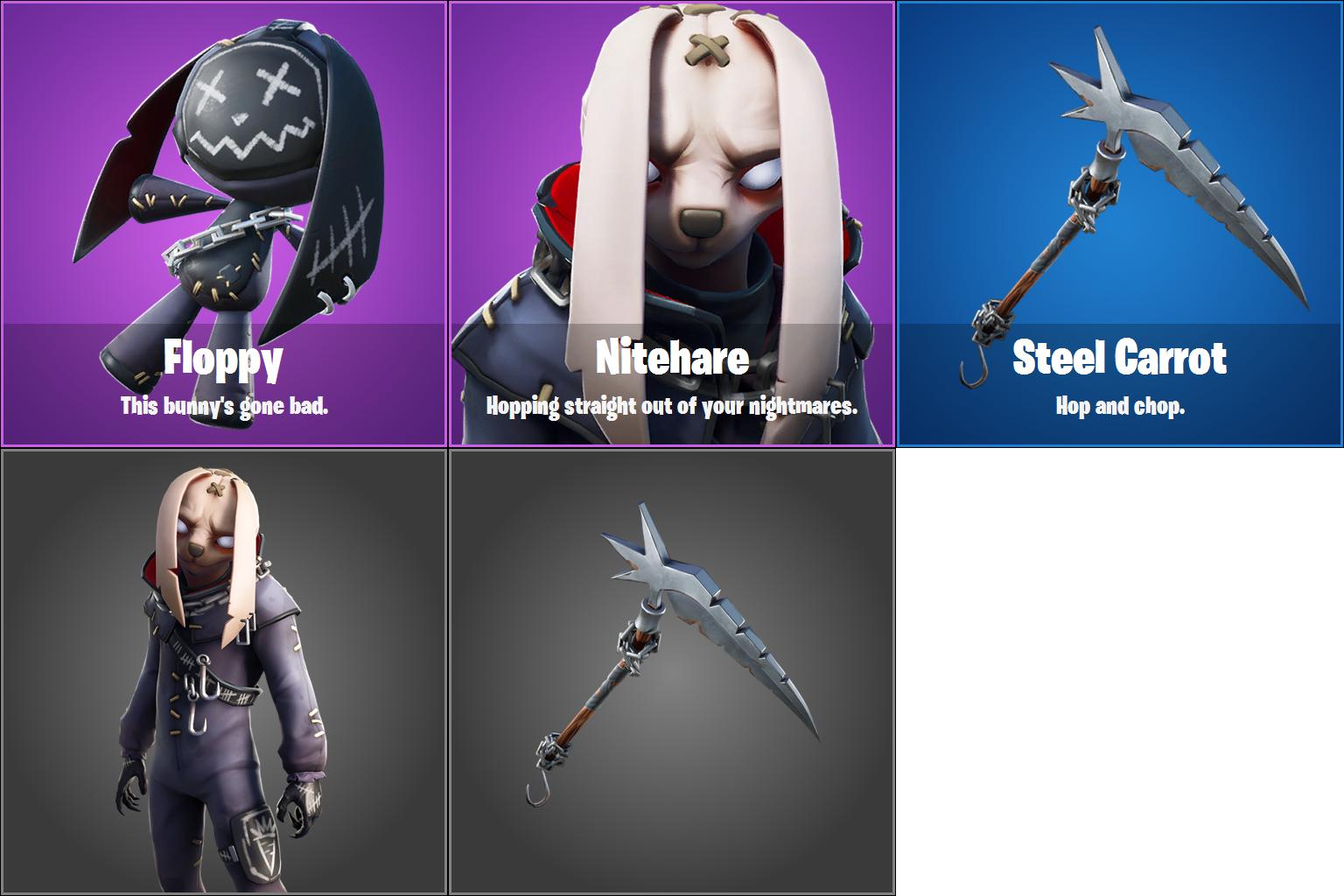 You can see a bigger image of all the cosmetics that have just been revealed below:
Nitehare (Epic)
Hopping straight out of your nightmares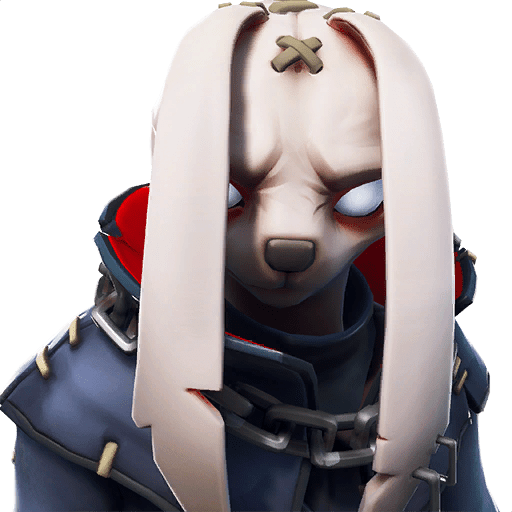 Floppy (Epic)
This bunny's gone bad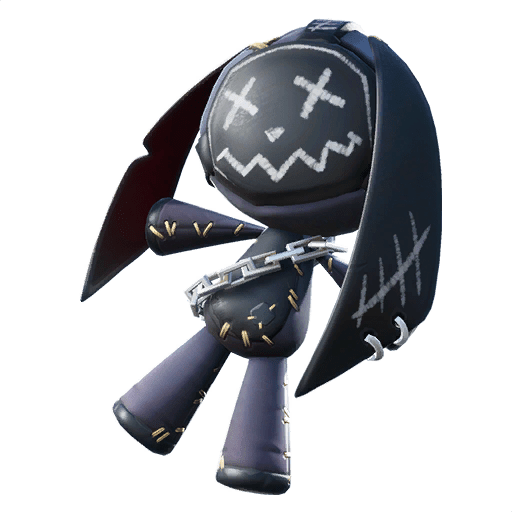 Steel Carrot (Rare)
Hop and chop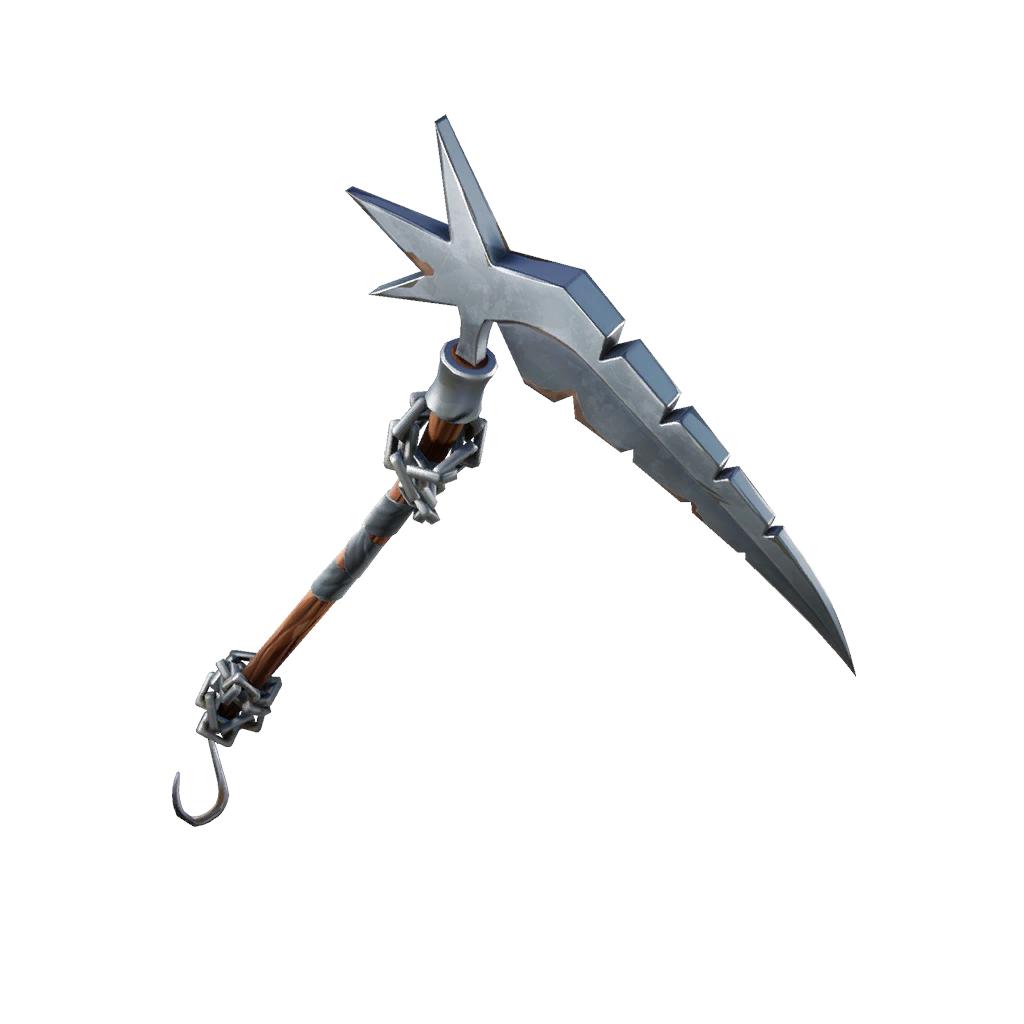 It seems the Nitehare skin has been gifted to some streamers in Poland which is why the file is no longer encrypted and YouTuber Paczol has posted a video to show the skin in-game. You can see the Nitehare skin, Floppy back bling and Steel Carrot pickaxe in-game by @HYPEX:
Nitehare Skin + Flobby Backbling + Steel Carrot Pickaxe + Running man 2 Emote! 🔥 #Fortnite pic.twitter.com/Dcgr76tF7r

— HYPEX (@HYPEX) April 19, 2019