Here are the new sound files for the leaked Fortnite 'Sleepy', 'Snow' & 'Leaky' Events.
Epic have been known to hold some amazing events in Fortnite, with the Blast Off event being the very first in-game event to be held. It looks like a new event will be coming soon to Fortnite as data-miner HYPEX has found some interesting sound files for a event called 'Sleepy' in the files.
The sound files can be heard below:
This event is related to The Leaky event too Aka The cube, pic.twitter.com/Ph0IB6MwwZ

— HYPEX (@HYPEX) April 17, 2019
He has also found some sound files for an event named as 'Snowy' in the files. You can listen to these below:
Id why they named it SNOW, probably so we don't notice but i did lol
Listen till the end! 🔥🔥 so many events files pic.twitter.com/EVceCD5IhX

— HYPEX (@HYPEX) April 17, 2019
Another event found in the files is 'Leaky'. These sounds can be heard below:
Leaky event sound files pic.twitter.com/3f65Rm7SEr

— HYPEX (@HYPEX) April 17, 2019
There are three separate folders for events called, 'Leaky', 'Sleepy' and 'White', but it is likely to be a part of one big event.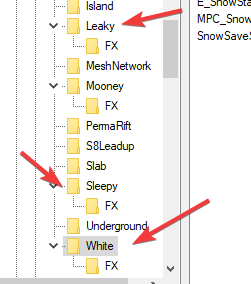 It seems many event files have been added in this update and as we are in Week 8 of this season, we will most likely see this event in-game very soon, although it is still unclear what the event will be or when it is taking place. We will keep you updated with any new information.
What do you think will happen?