There's three new Fortnite skin styles leaked from the v14.20 update today.
Epic Games have been adding new skin styles for Fortnite skins that have already been released either in the item shop or as part of a promotion in the past. New free skin styles began in season 8 with Epic promising they'd continue to add new, free skin styles for already released skins.
Since chapter 2 released, we haven't been seeing as many new skin styles in comparison to chapter 1, but we are still getting the occasional skin style in the bi-weekly updates. In today's v14.20 Fortnite update, data-miners posted three Fortnite skins that have received a villain/evil skin style. The skins with the new skin styles are Venturion, Ventura, and Asbstakt.
New Fortnite Leaked Free Skin Styles
Venturion Red Villain Evil Fortnite skin style
First up, let's take a look at the Venturion villain red skin style. Venturion is an Epic skin style that's available to purchase in the Fortnite Item Shop for 1,500 V-Bucks. The default style is gold and a dark silver colour whereas the villain style is red and black. The red and black villain style makes this skin much better than the default one in my opinion.
Take a look at the skin style below and judge for yourself: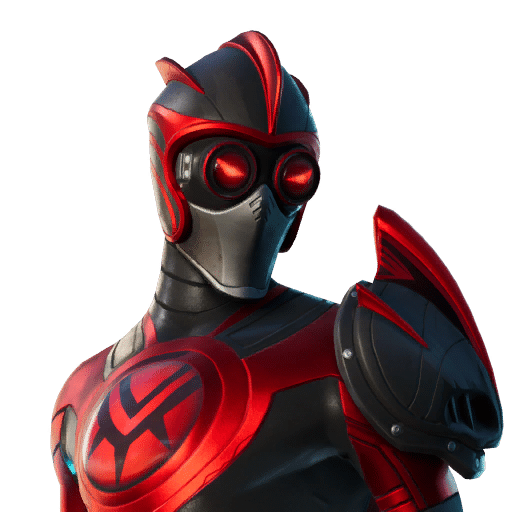 Ventura Fortnite Villain Skin Style (red and black)
Ventura also receives the villain skin style due to it being the female counterpart to the Venturion skin. Again, we think this skin styles makes it look far better than the default style:
Abstrakt Assassin Evil Fortnite Skin Style
Epic Games have also provided an evil looking skin style for the Abstrakt skin called Abstrakt Assassin. Again, this looks better than the standard skin style in my opinion.
If you already own these Fortnite skins, as soon as you log in to Fortnite, you'll receive a message mentioning you have these new skin styles available to use. If you don't have these skins but want to purchase them due to the new styles, fear not. Any time a skin receives new styles, they make their way into the item shop within a couple of weeks!