Epic Games are updating Fortnite on a weekly basis to patch glitches/bugs found and to add new weapons/items in the game. With the new updates, Epic add new files to Fortnite to prepare for new weapons, items and cosmetics that could be released in the future.
It seems as though data-miners have found a new weapon in the files, a Bolt-Action Sniper Rifle: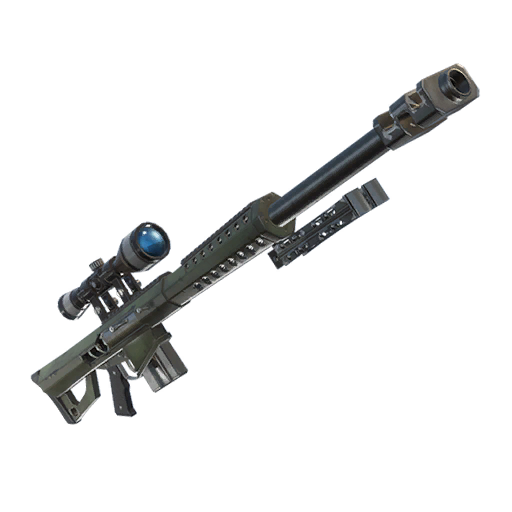 Sniper Rifle: Heavy. Powerful and accurate rifle with a bolt-action mechanism with an extremely slow reload. Shots pierce through the first wall it hits.
As it is a Sniper Rifle, it will take Heavy Bullets and it will be of a Legendary variant.
According to Storm Shield One, these are the stats of the sniper rifle:
Rarity: Legendary
Damage: 157
Fire Rate: 0.33
Magazine Size: 1
Reload Time: 4.05
It is speculated that the Sniper Rifle will be added to next weeks Content Update, but with no official announcement made by Epic, we will have to wait and see.
We have not seen a gun that can penetrate through a wall on the first hit in Fortnite, so it will be interesting to see how this changes gameplay.