A new map has been found for Fortnite Battle Royale in the v7.10 files where everything is completely covered in snow.
Data-miners have been looking into the files for Fortnite Battle Royale and have uncovered many different things that have been added. One of the files that have been added is a Fortnite Map that has been entirely covered by snow. @yzbeats has provided the images of the map found in the files: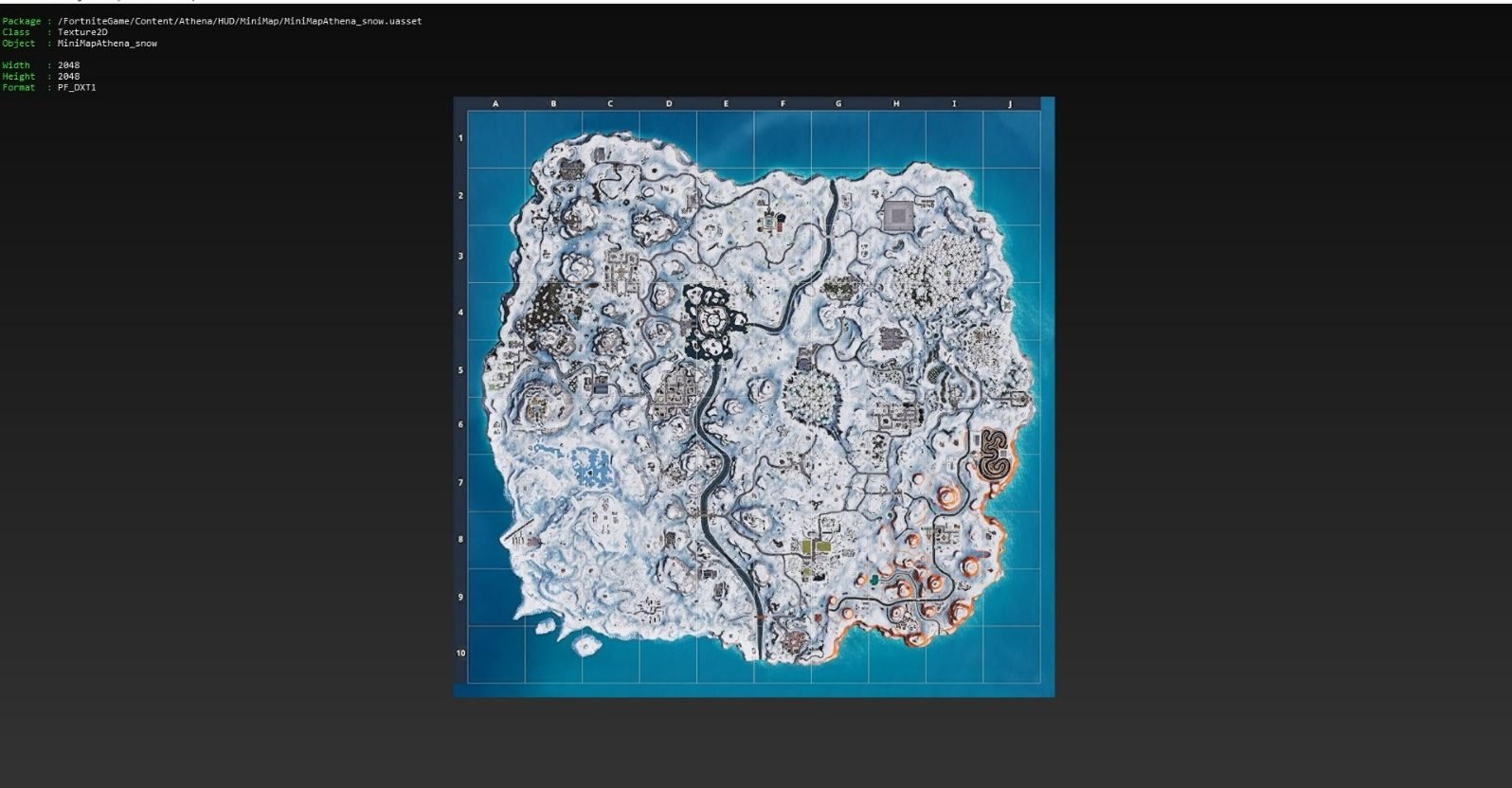 Here is the HD image of the map:
There were some Fortnite fans that were disappointed at the launch of Season 7 as they had expected to see a snow covered map. Epic had introduced a snow biome to the south-west of the map, but the rest of the map was basically the same.
It seems as though Epic had decided that they would introduce a snow map for the holidays and even though it has been added in the v7.10 files, the map has not changed yet. This means that the map will most likely be updated in-game tomorrow when the 14 days of Fortnite event starts, but this has not been confirmed yet.