It looks like a new St.Patrick's day Fortnite skin has been leaked. 
Last year, Epic Games released new skins for St.Patrick's day, and it appears as we'll get new skins this year. Skin-Tracker released an image listing new strings that were added in the v8.10 Fortnite update, and they report that there'll likely be a new skin as well as other cosmetics coming on St.Patrick's day which is currently encryped. St.Patrick's day is on Sunday, 17th March, so the skin will likely be available in the shop a day prior to the holiday.
According to Skin-Tracker, the St.Patrick's day skin could be called 'Mauler', along with a glider called 'Lucky Rider', however, this has not been confirmed and is speculation. Here's a list of strings that could be related to the new St.Patrick's day cosmetics: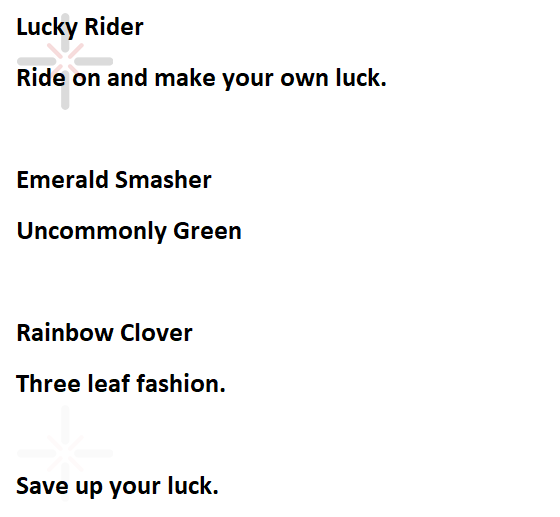 Dataminers have found the image for the upcoming St.Patrick's day LTM, 'Going Green', and it's likely the skin in the middle will be a new skin that'll be available to purchase in the item shop. If it is, it'll likely be available to purchase when the shop updates tomorrow.
This is speculation and nothing has been confirmed, but we'll keep you updated with any new information regarding the St.Patrick's day cosmetics.