With every update this season, there have been a few cosmetics that have been added to the Fortnite Battle Royale files. In v6.1 there were a few skins and other cosmetics found by data-miners, but it seems as though more files have been found to suggest there will be atleast one vampire skin. There are a few data-miners that have uncovered the vampire files and can be seen below: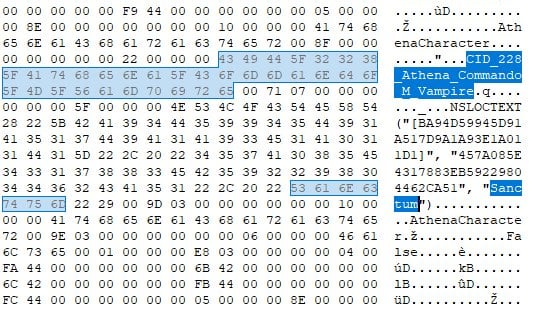 Image credit: @ShiinaBR
The skin found in the files is a vampire skin and will be male. The name of this skin will be 'Sanctum'.


Image Credit: @HypexLeaks
The back bling for the vampire skin has also been added to the files and will be called 'Coven Cape'.
No images have been added to the files yet, but will most likely be added to the next patch. We already have a female version of a vampire skin available in the Battle Pass called Dusk and this is unlocked at Tier 71.
Dusk is of epic rarity and is part of the Nite Coven set. The male version of the vampire skin will most likely be of epic rarity as well and will be part of the same set.
Note: These files have been found by data-miners, but can be changed at any time by Epic. We will keep you updated with the latest.