Tyler 'Ninja' Blevins has taken the gaming industry by storm as is the face of Twitch, having surpassed 200,000 subscribers.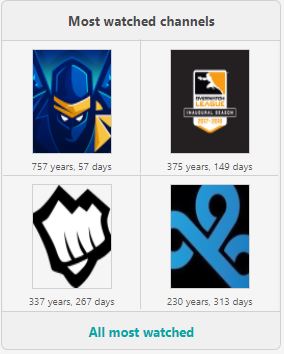 Ninja is the most watched channel on Twitch in the past week with 757 years, 57 days compared to the next most watched channel, OverwatchLeague, with 375 years, 149 days. Ninja has accumulated 509,455 followers in the last 7 days, with a peak viewer count of 143,024, averaging 99,753 viewers.
Ninja has credited Fortnite for his success, having taken a risk streaming the game when Fortnite was in its early days, losing subscribers and viewers at the start by switching from PUBG (Playerunknown's Battlegrounds) to Fortnite.