The Ninja Vegas Tournament '18 was held at the Esports Arena in Las Vegas on 21st April 2018, with special guest competitor Tyler 'Ninja' Blevins donating his winnings of $2,500 to the charity of his choice, Alzheimer's Association. OpTic CouRage and  DrLupo were casting the event with Ninja's wife/ manager, Jessica interviewing players.
There were three Heat Waves with three games per Wave. You can see Ninja's performance in these games below: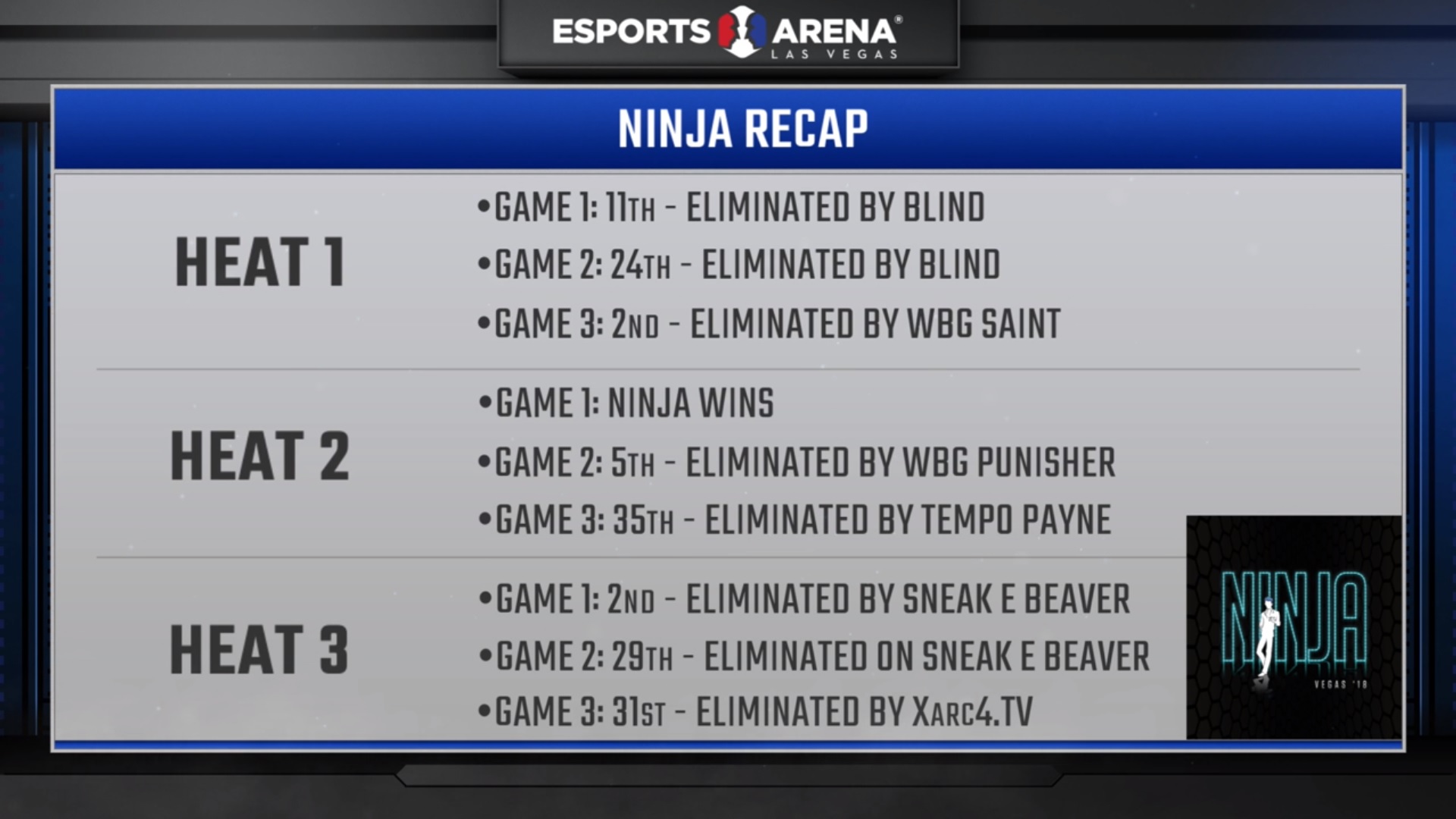 TSM Myth was also playing in Heat Wave 3, well known for his quick building skills. Many have been waiting for the much anticipated Ninja Vs Myth battle, the most watched streamers of Fortnite on Twitch, but unfortunately did not occur at this event. You can see just how evenly matched these two players are by looking at the all-time kills on pc: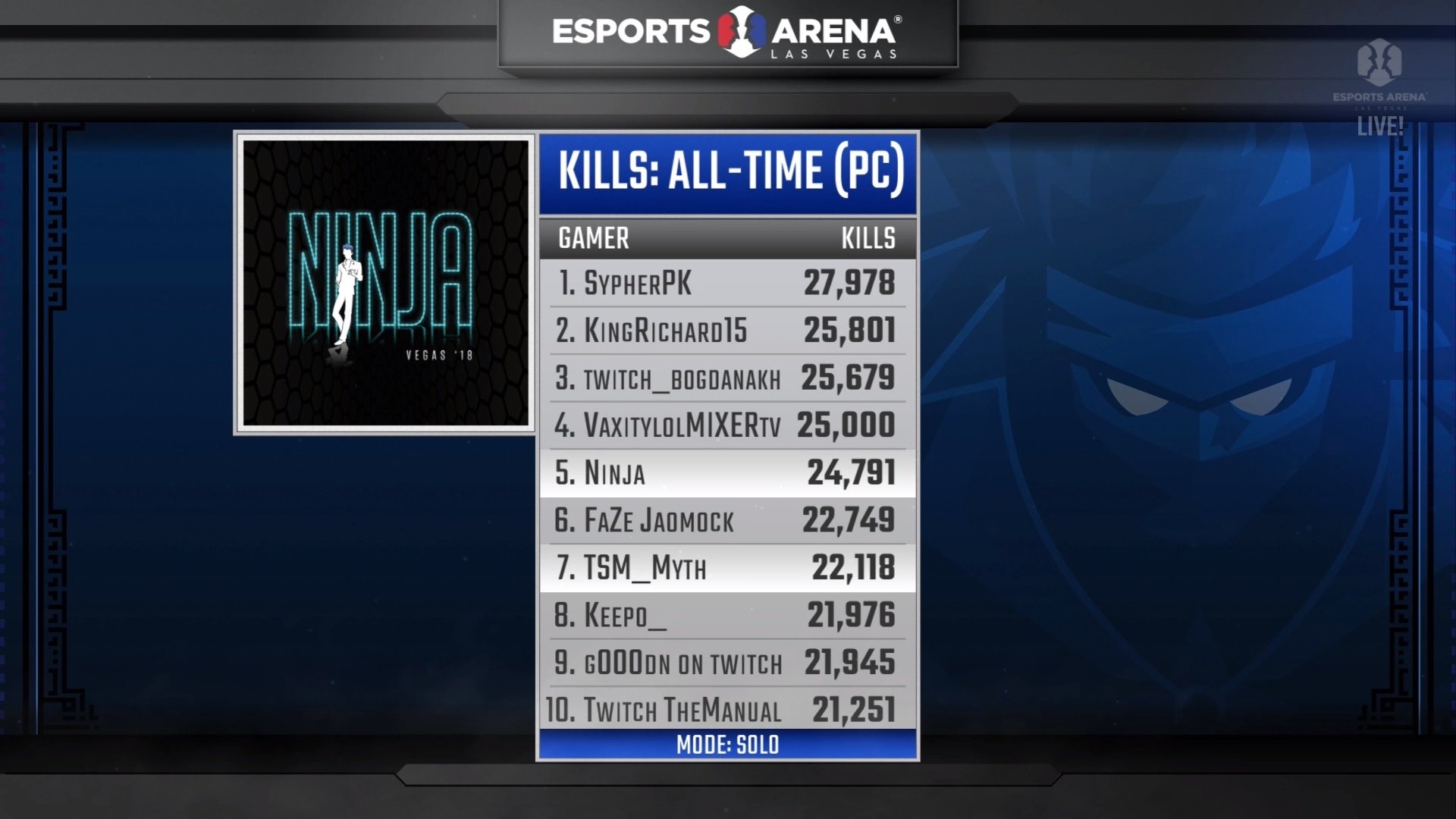 We also saw 5 members of Tempo/Storm participating in this tournament, with Payne getting a win in Wave 2:
This tournament helped Ninja beat his previous concurrent Twitch viewers record, that was achieved by streaming with Drake, to a staggering 680,000 concurrent Twitch viewers! Congrats Ninja!