It looks like the Fortnite Chapter 1 Default OG skins will be in today's Fortnite Item Shop (November 4th/5th).
Epic Games announced in a blog post outlining the performance and features on the next generation consoles that the default OG Fortnite pickaxe will be making a return for free on all supported platforms.
The pickaxe is currently available on the PlayStation store as a free pre-order, however, if you pre-order it and log in to Fortnite, you'll find it in your locker. However, if you can't see it, you'll have it at 12 AM UTC when the item shop resets.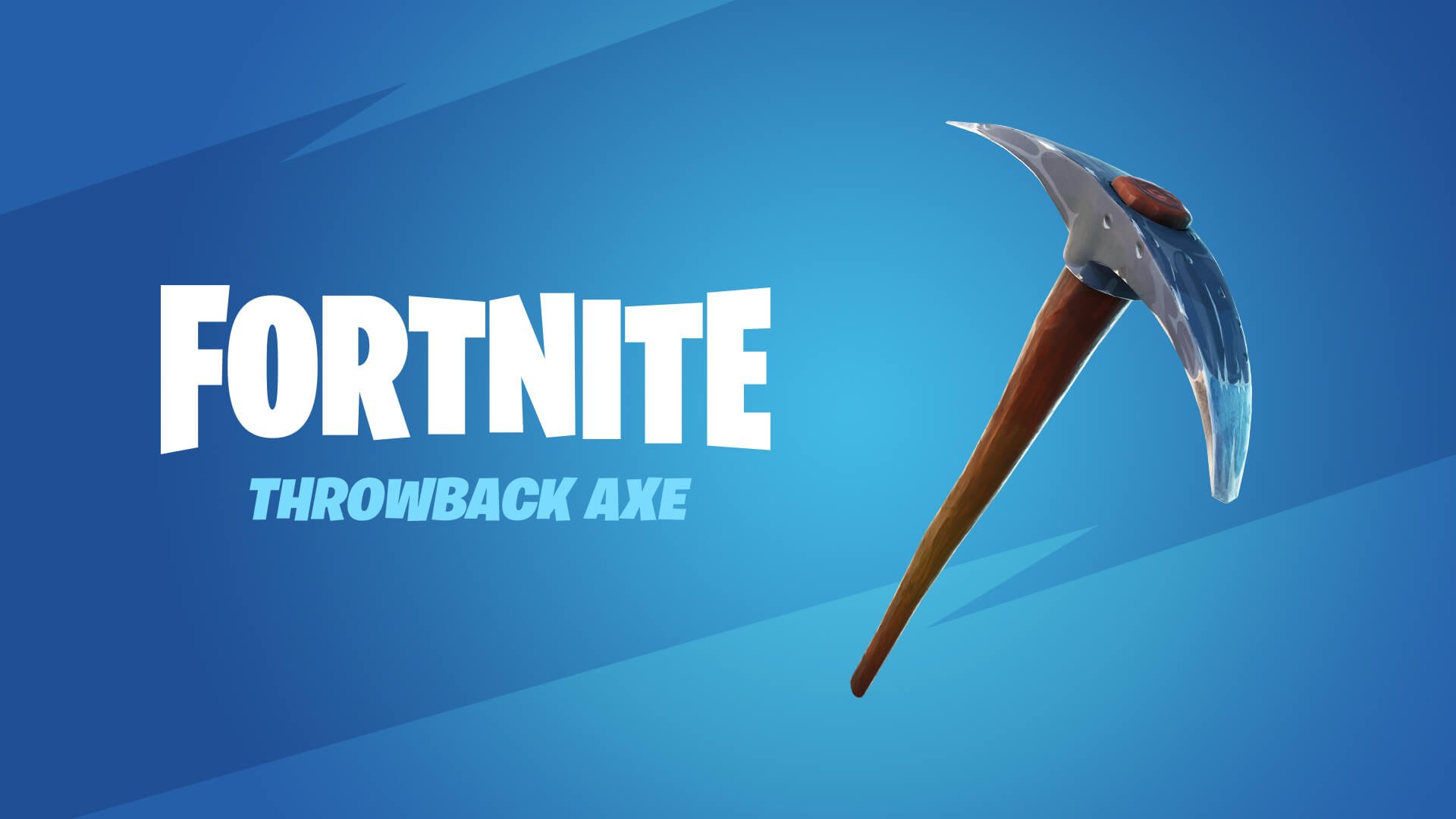 For players on platforms other than the PlayStation 4, you'll still be able to get the Throwback Axe pickaxe for free in the item shop tonight. There'll be a section the left that allows you to get the pickaxe and you'll have until mid January to get it.
In the v14.50 Fortnite update that Epic released yesterday, data-miners leaked the upcoming OG default Fortnite skins from chapter 1. Epic had already provided a huge hint in a Twitter reply that they would be coming back, but the leak confirmed their imminent arrival.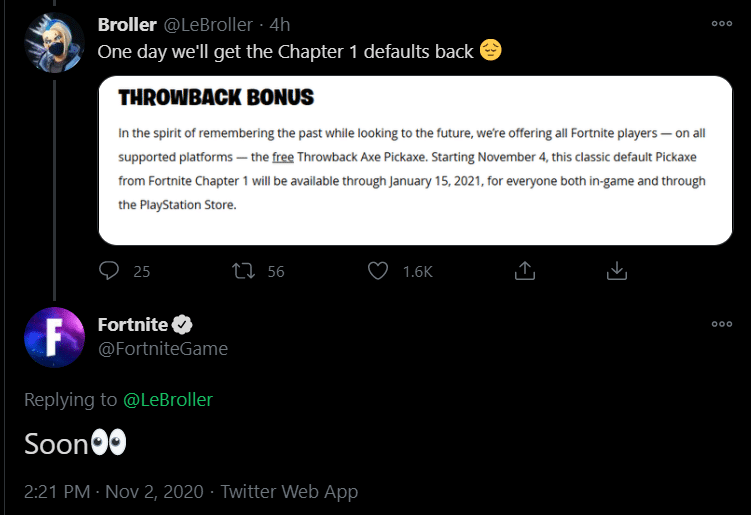 All eight of the default OG chapter 1 Fortnite skins were leaked, and they'll be available in two different bundles/sets. One of the sets will contain the female og default skins whilst the other will have the male skins. The names of the sets/bundles are Battle Classics and Royale Originals.
The Battle Classics set contain the male skins whilst the Royale Originals are the female default skins. As with all leaks, there's no information regarding how much the bundles/sets will cost, but we assume it'll be 800 V-Bucks for each set which will have four default skins with an additional skin style.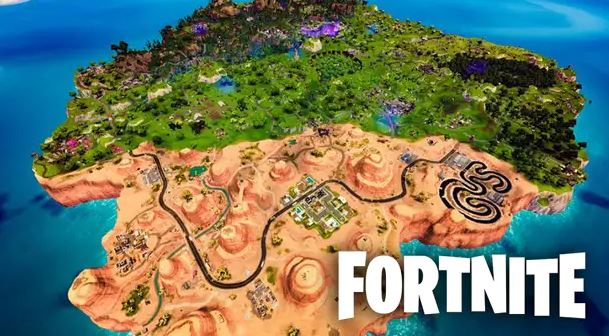 According to Fortnite France, these skins will be available when the item shop resets today for November 4th/5th.
Lets take a look at all of the skins and their additional skin styles.
Fortnite Skins – Chapter 1 Default OG
Hawk Classic Skin
"Nobody messes with the Hawk."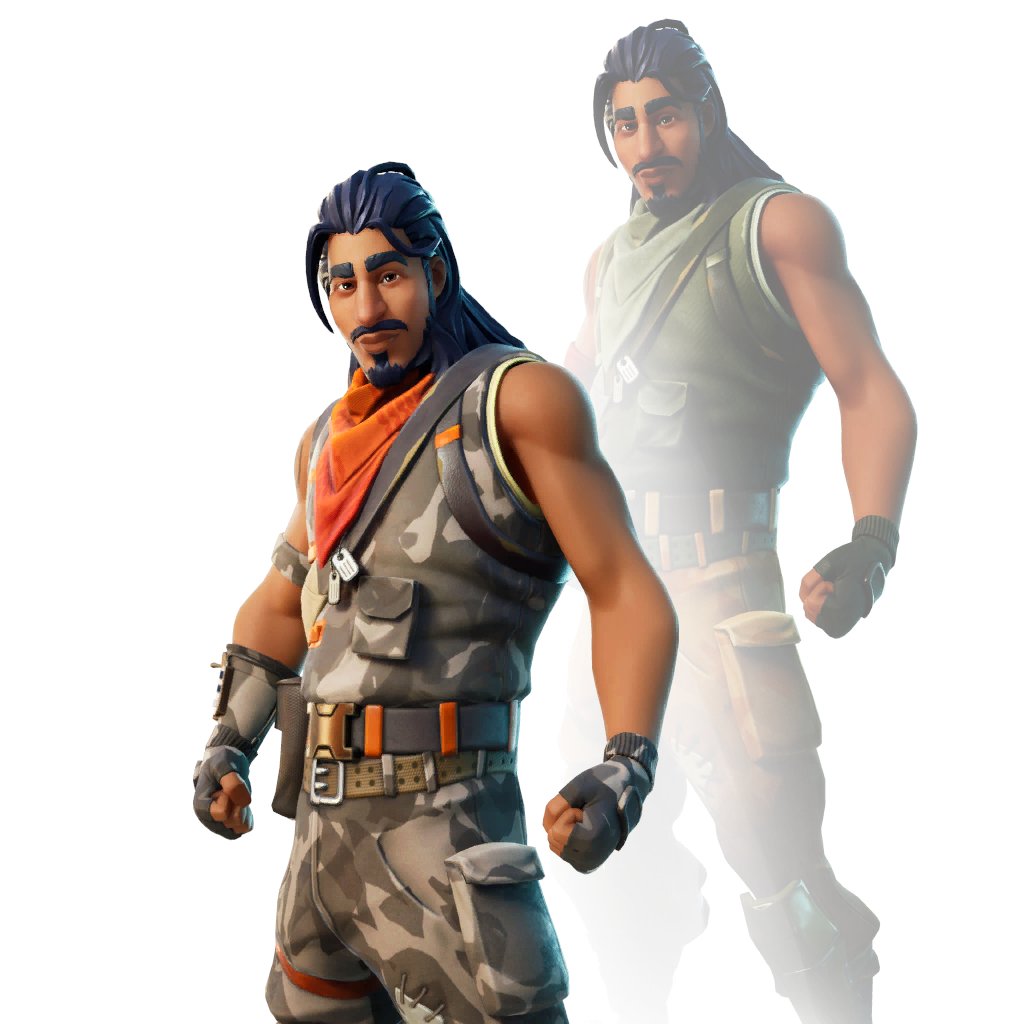 Jonesy The First Fortnite Skin
"Never forget your first run."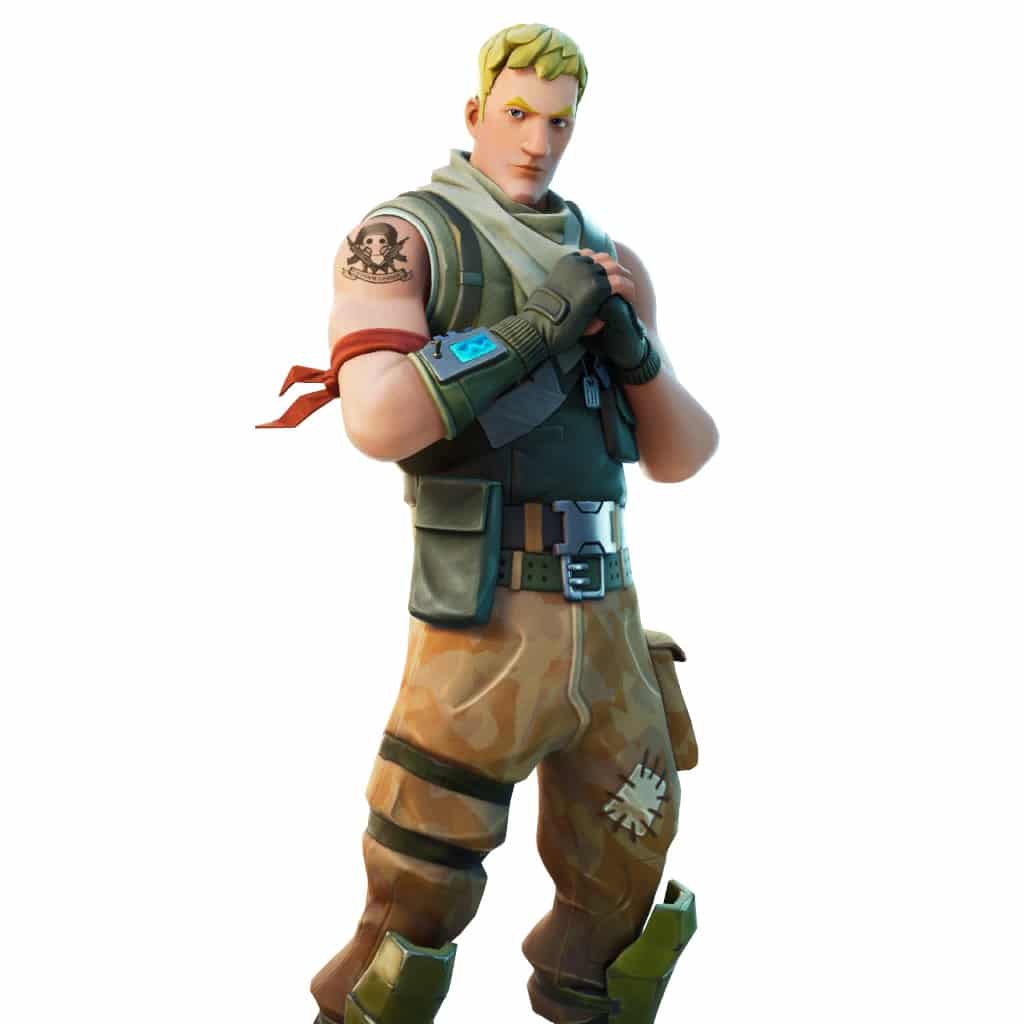 Original Renegade
"Classic."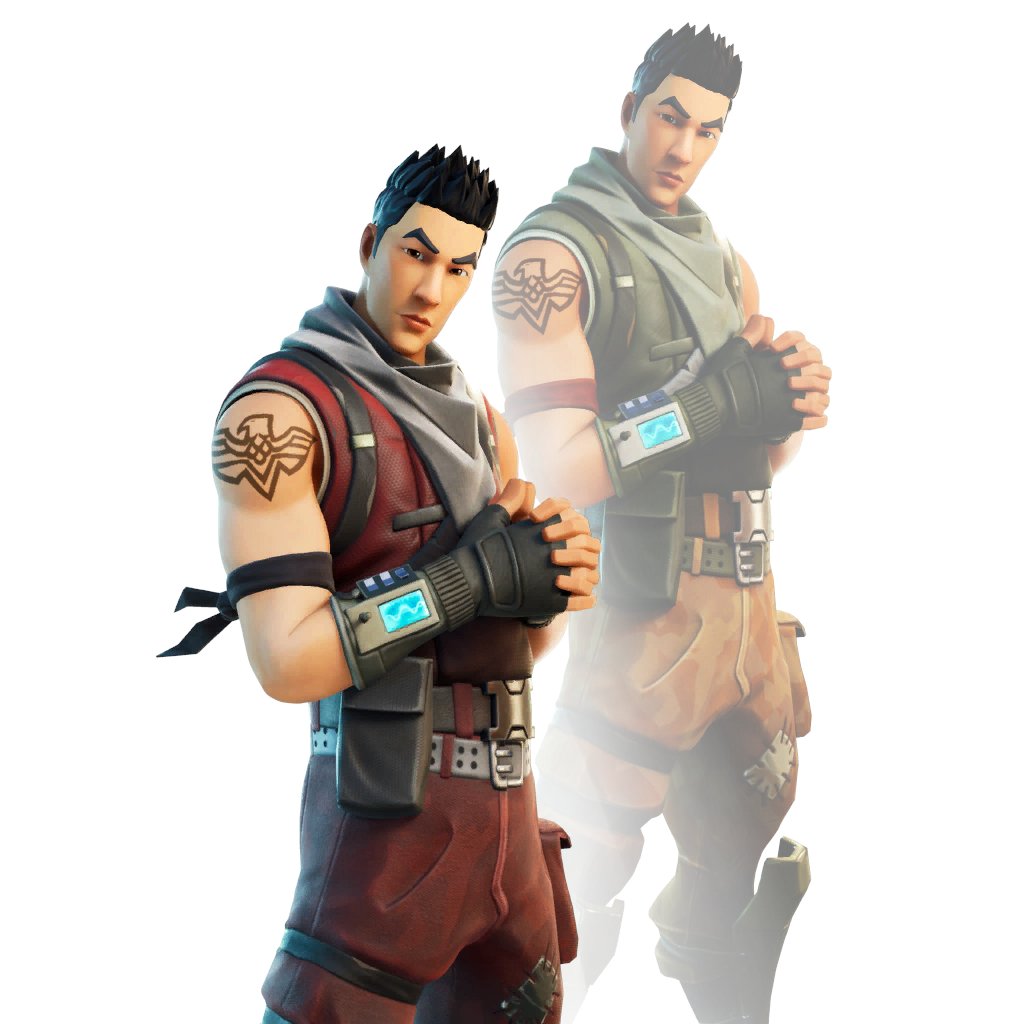 Rookie Spitfire
"Rookie of the year."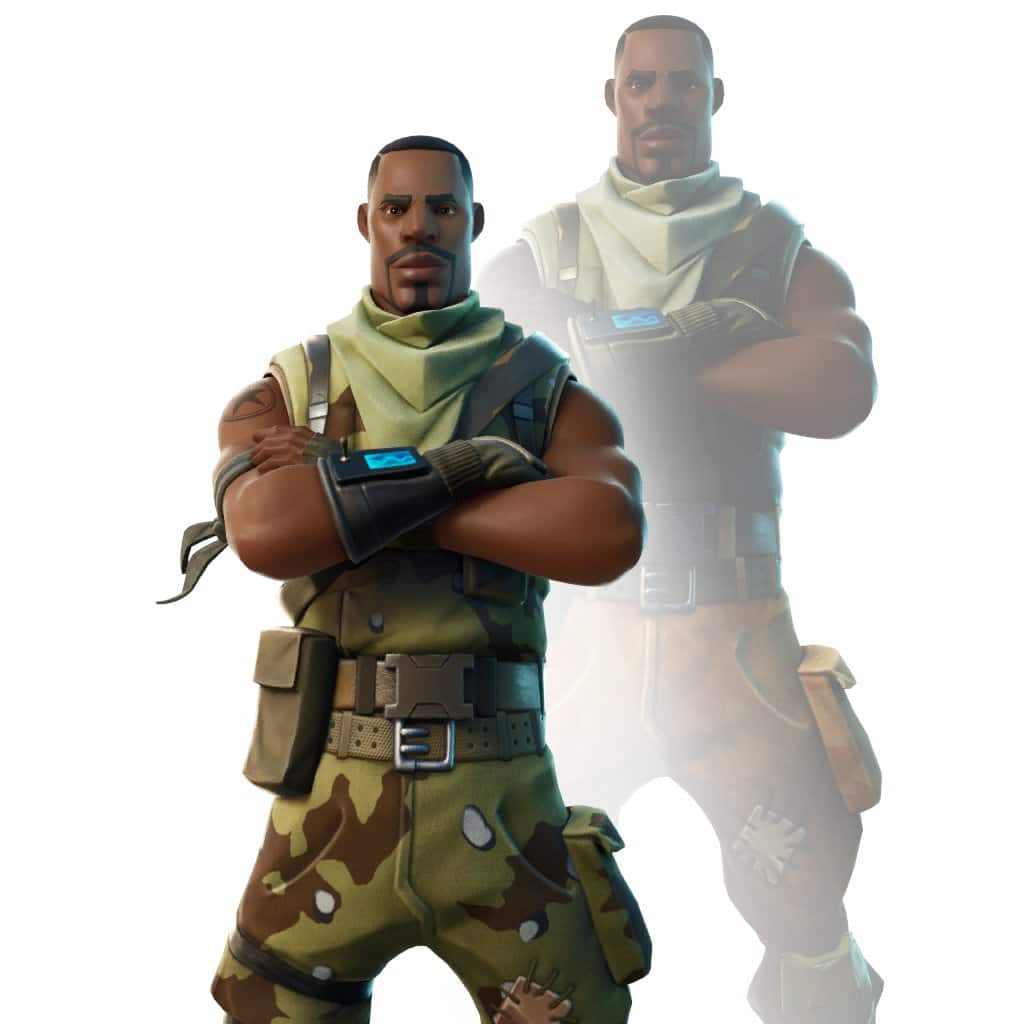 Headhunter Prime
"It's prime time."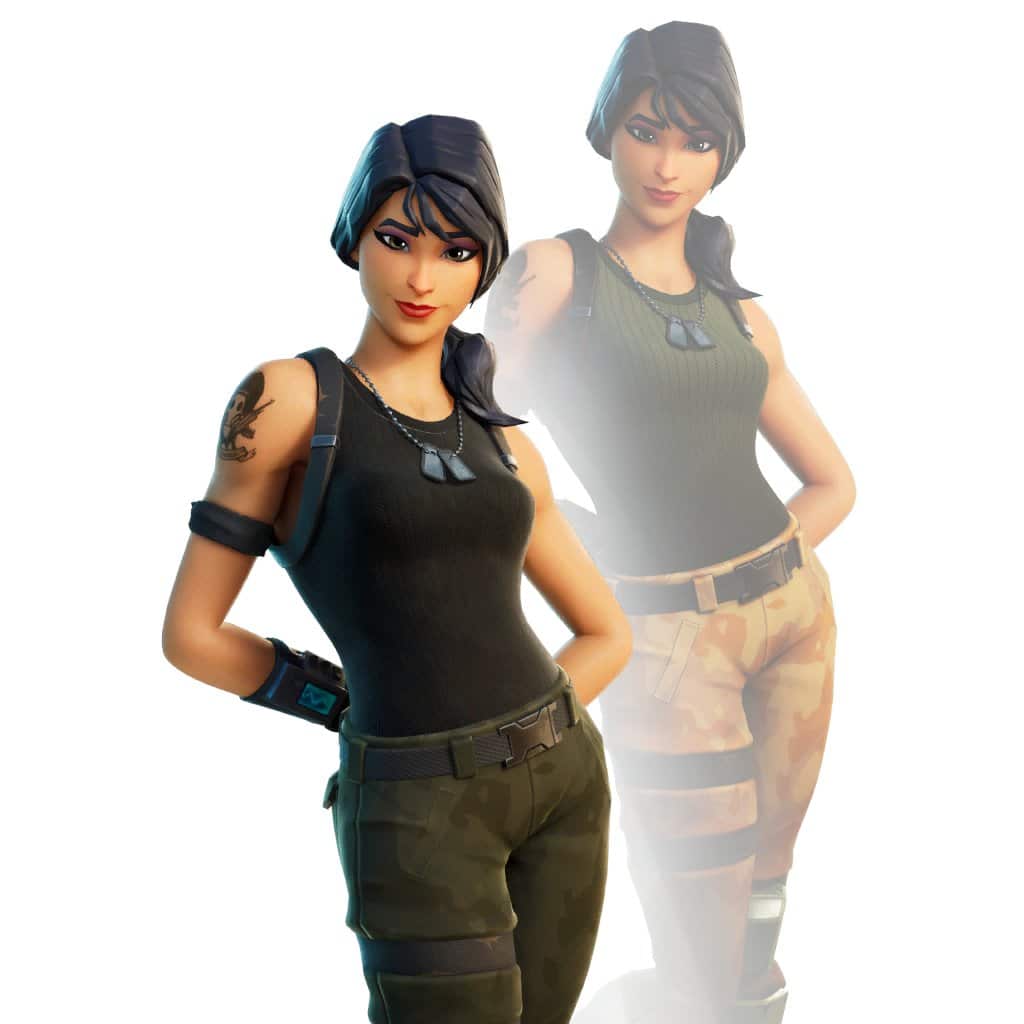 Vanguard Banshee
"Leading the charge."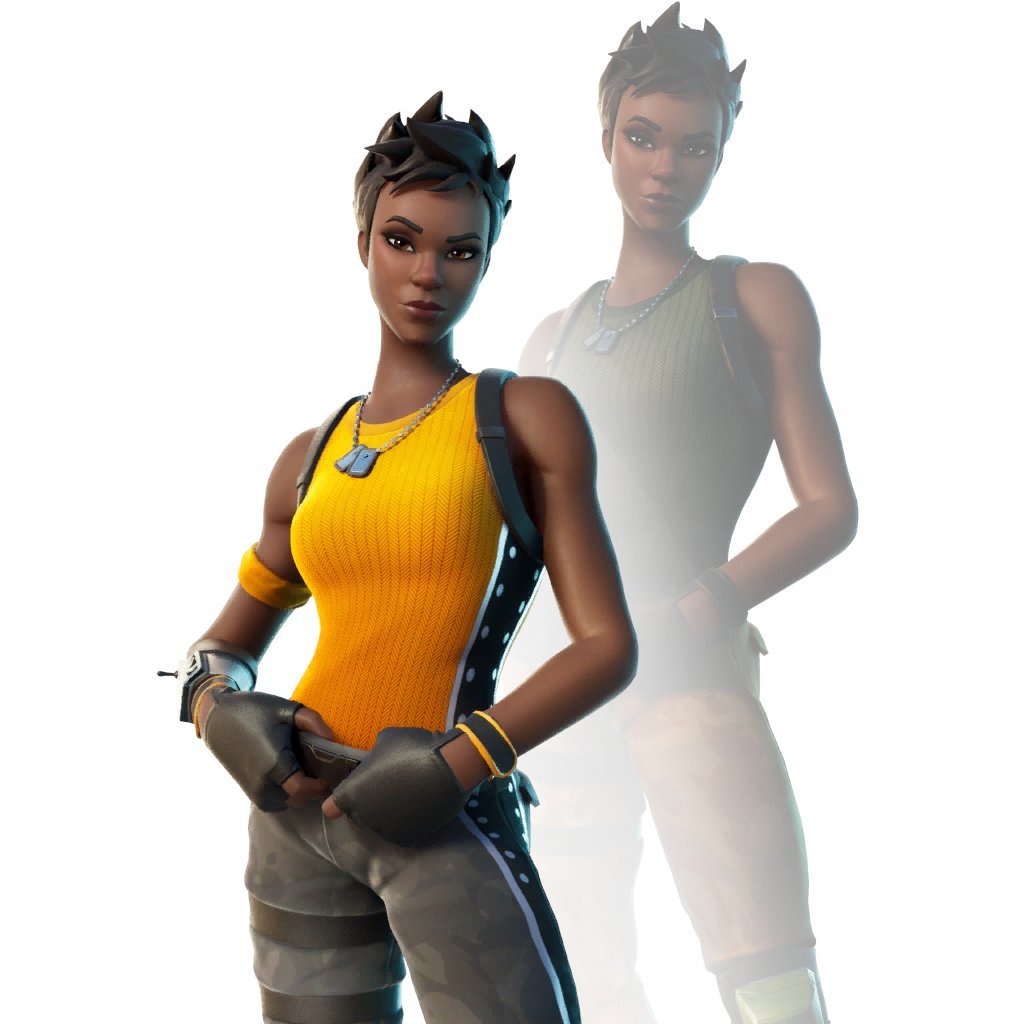 Vintage Ramirez
"Back again and ready for action."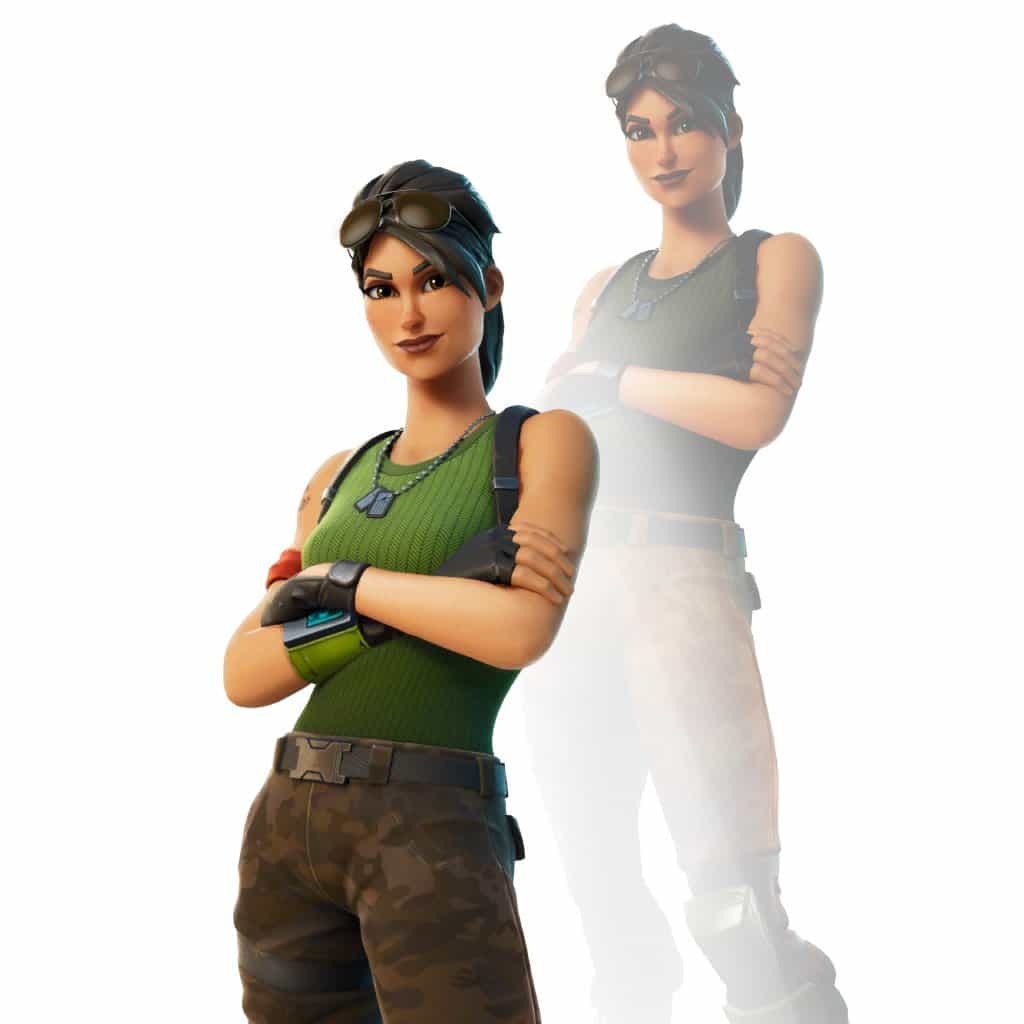 Wildstreak One
"It takes one to know one."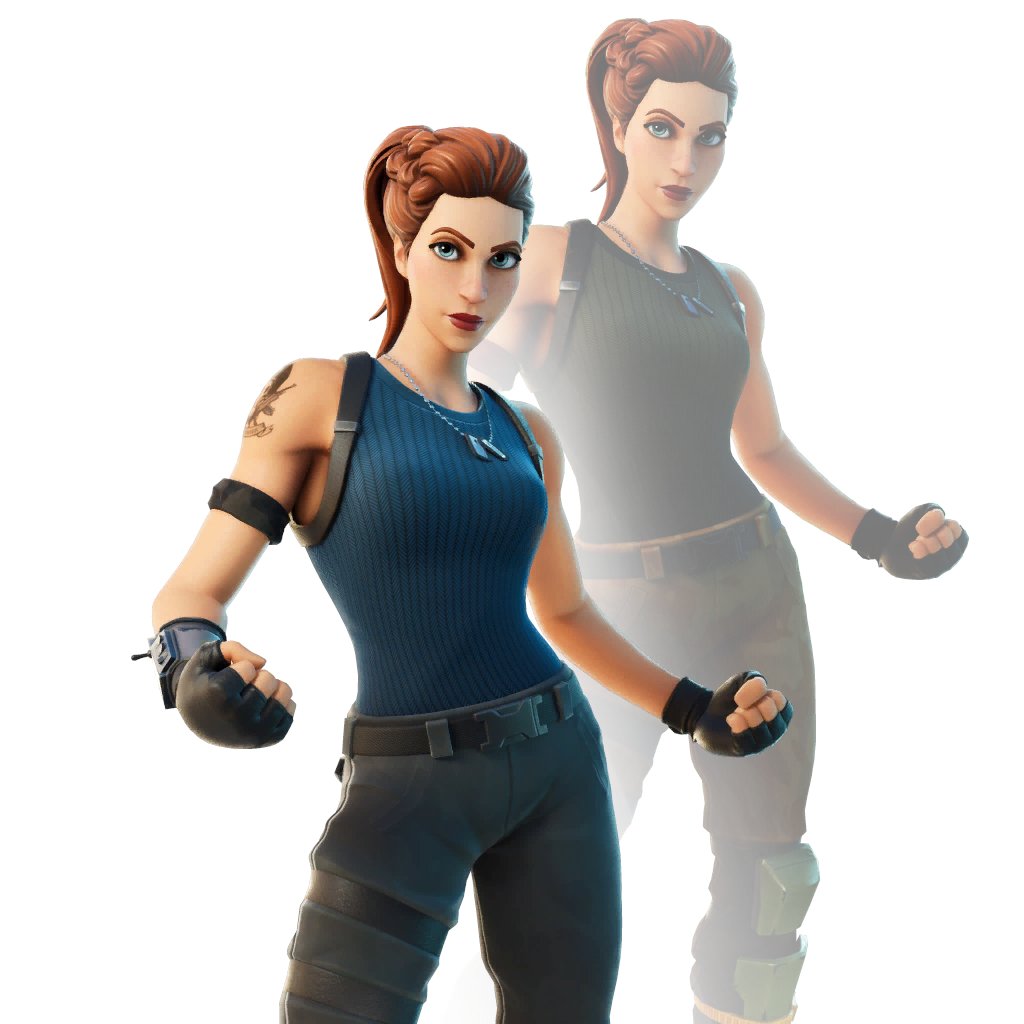 It seems like Epic added in the additonal skin style because they knew players would be upset that they can't get the skins for free, but they, at least the pickaxe is free. Let us know in the comments section below if you'll be purchasing the OG default skins!