The Orelia Fortnite skin will finally be in the Item Shop.
We're a few days away from Fortnite chapter 2 season 7 and Epic Games are teasing the release of a skin that we've expecting for at least a month now. Before the v16.40 Fortnite update went live, it seemed like Epic were teasing the release of a female version or the Oro Fortnite skin.
It turns out Orelia, the female version of Oro, was getting added as an PC character on the south side of the map on a separate island. Players can grab the golden scar from the Orelia location, but there was no Orelia Fortnite skin to accompany the new NPC.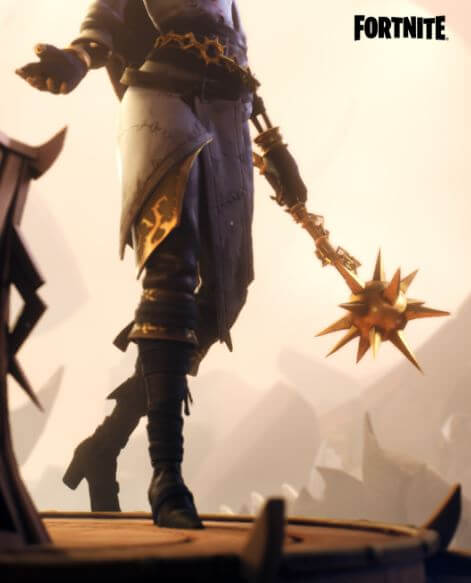 However, it looks like we're finally getting the Orelia Fortnite skin bundle in today's item shop for June 5th/6th 2021. Here's what you need to know.
Fortnite Orelia Skin Bundle
As the other Orelia Fortnite cosmetics are still encrypted, we don't know the names or prices of the cosmetics that'll be in the set. However, we do know that the Orelia Fortnite skin is of Epic rarity which means it'll be available to purchase for 1,500 V-Bucks.
As soon as the bundle is available to purchase in the shop, we'll update this article with the names of the other cosmetics along with the price of the bundles which will work out cheaper than buying the cosmetics individually.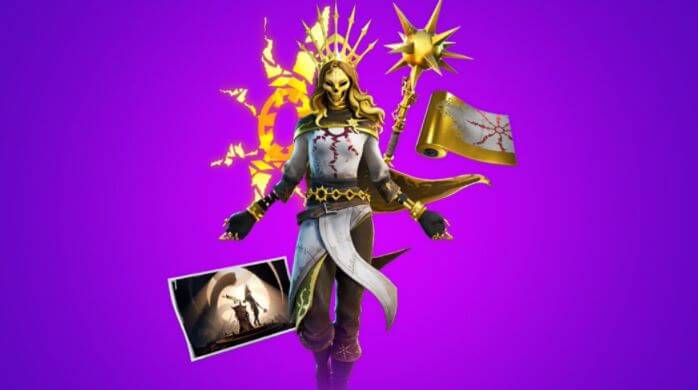 The cosmetics in the bundle include the Orelia skin, a loading screen, back bling, pickaxe, and a wrap. Again, we don't know the price of the bundle, but we'll update this when the bundle is available to purchase.