Epic Games have announced some changes coming to the Fortnite Superhero skins in the next update.
The Boundless set in Fortnite contains a number of superhero cosmetics that are highly customizable. They were first released on September 11th, 2020 and last seen on December 7th.
The price of the Fortnite superhero skins are 1,800 V-Bucks and players can change the pattern, head style, face covering, belt style, suit styles, primary material for the skin, and primary and secondary colors. It's by far the most customizable Fortnite skins currently available.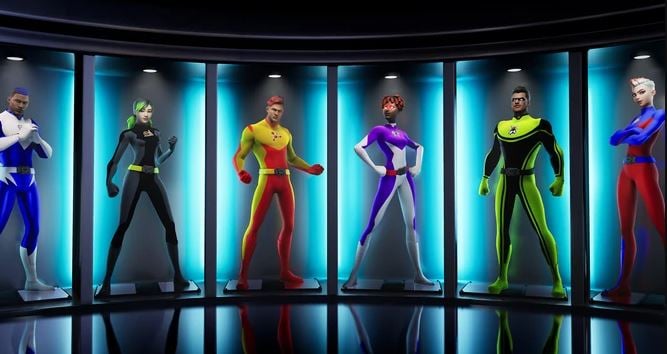 In the next Fortnite update, Epic Games will be making some minor adjustments to the Fortnite superhero skins due to an issue with the skins being considered pay-to-win. The issue was first identified a few weeks back when players took to Reddit to complain about the superhero skins.
With the customizable options for the skins allowing players to use a black/black and white/white color combination as their primary and secondary colors, players began realizing it provided them with an advantage.
With the black/black combination, players can sit in the corner of a dark room and it would be very hard to opponents to spot you. Here's an example of how difficult it is to spot a player using the above color combination: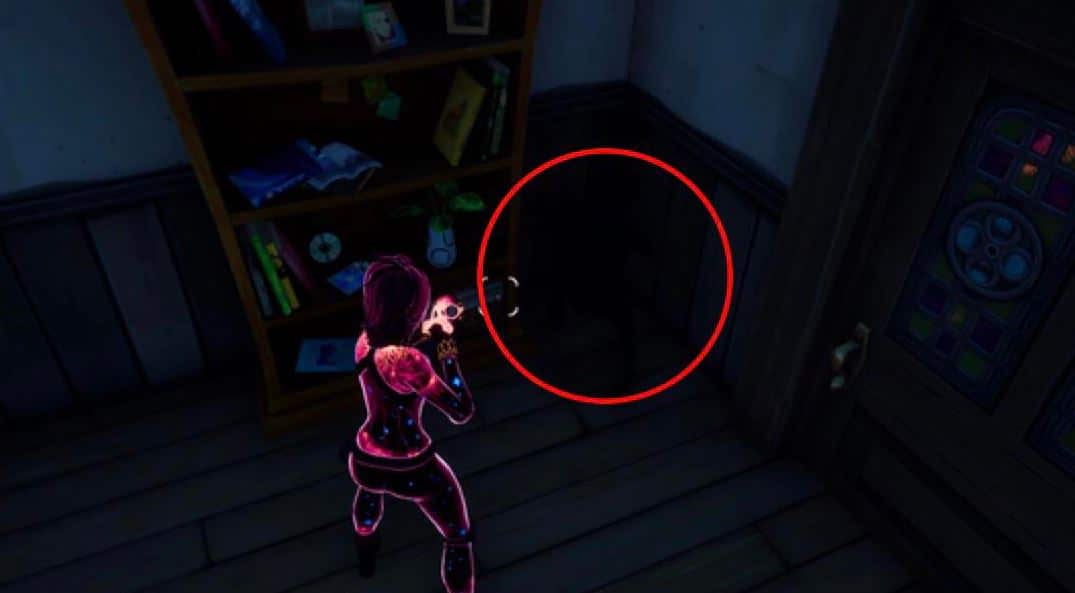 The next Fortnite update is v15.30 and it's currently on the staging servers being tested. It should release sometime next week, likely on Wednesday if Epic's season 5 update schedule is anything to go by.
In the update, Epic Games will address the above pay-to-win issue with the superhero skins in Fortnite. In a statement from Epic Games, they stated it's been brought to their attention that the skins in the Boundless set are comprising the competitive integrity of matches.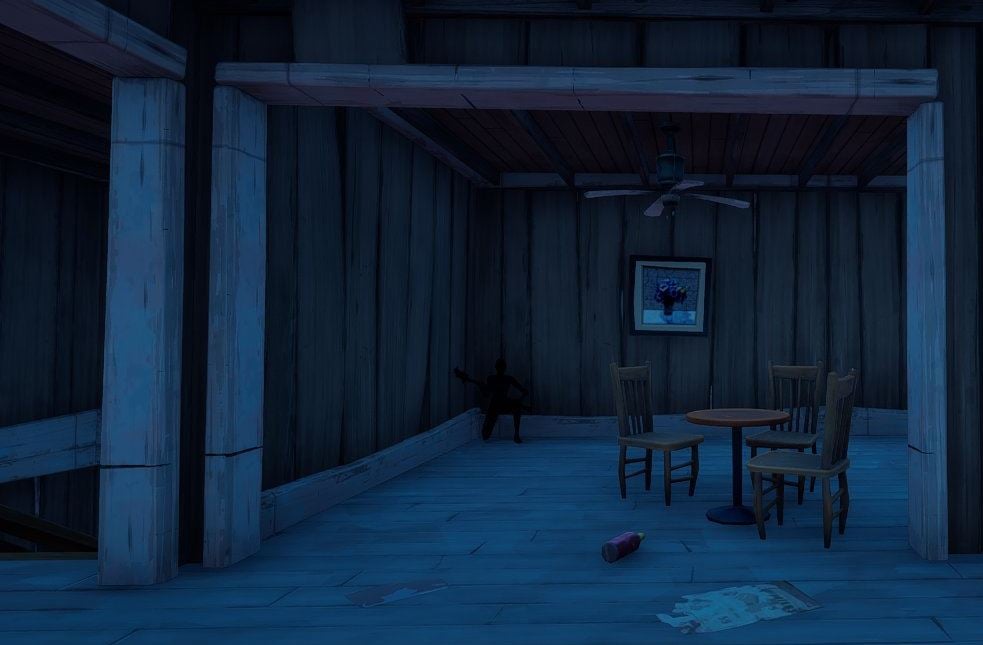 They mentioned they're planning to make "minor cosmetic adjustments" along with adjustments to the material and players no longer being able to have a white/white or black/black primary and secondary color combinations.
Players are entitled to a free refund for the Fortnite superhero skins within thirty days of your first login after the v15.30 Fortnite update is released. This will not cause players to lose a refund token. The statement ended with Epic stated that they've made some tweaks to interior lighting in the game to compliment these upcoming skin changes.