The in-game news feed has updated to announce the next weapon that'll be coming to Fortnite Battle Royale, the Automatic Sniper Rifle. The weapon was leaked from the v10.00 patch update.
Epic Games launched Fortnite Season X on Thursday, 1st August. The new season included a host of map changes, a brand new battle pass, and a reconstructed challenge system, with weekly challenges being replaced with missions and objectives.
Before every update, Epic usually updated the MOTD (message of the day) to announce what the next Battle Royale item will be. The announcement is usually followed by Epic announcing what the next update will be and when it'll arrive. However, Epic decided to announce the update first, posting the time and date of the update on social media. The in-game news feed has just updated to announce the new weapon that'll be coming, the automatic sniper rifle and the feed bhas updated a lot later than usual.
Fortnite Automatic Sniper Rifle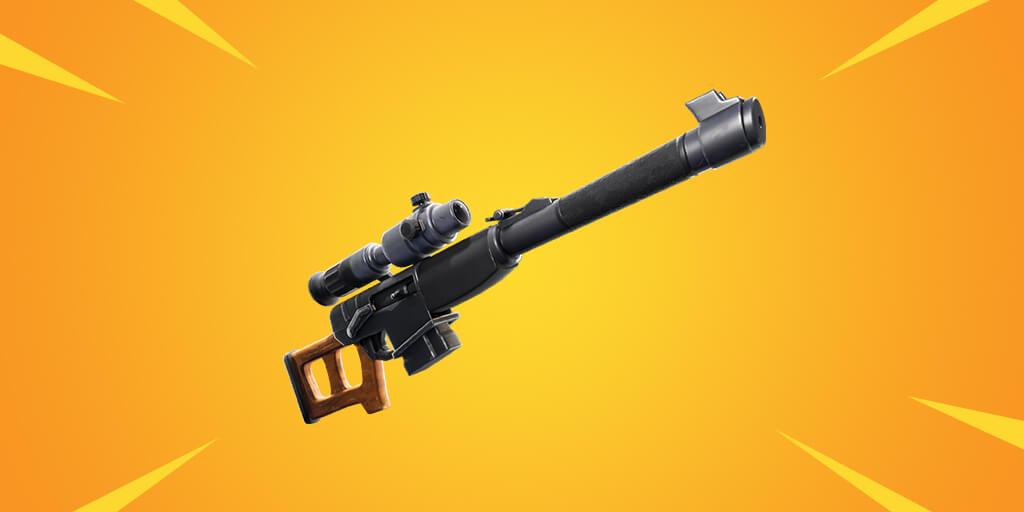 "Keep your opponents pinned down at long range with this full-auto sniper rifle."
The automatic sniper was recently leaked by dataminers in the v10.00 update that was released on Thursday. The stats of the Automatic Sniper Rifle were leaked along with the image.
The weapon will come in four rarities, uncommon, rare, epic and legendary. The damage of the weapon will be 30/31/33/35 with a fire rate of 4 for each rarity. The magazine size for all rarities will be 16, but the reload time varies for each rarity with the uncommon version reloading in 3.99 seconds whilst the legendary version will reload in 3.42 seconds. The weapon will take medium bullets instead of heavy bullets, which comes as no surprise with it's high fire rate and low damage for a sniper rifle.
Here's a look at the stats of the legendary version of the sniper rifle: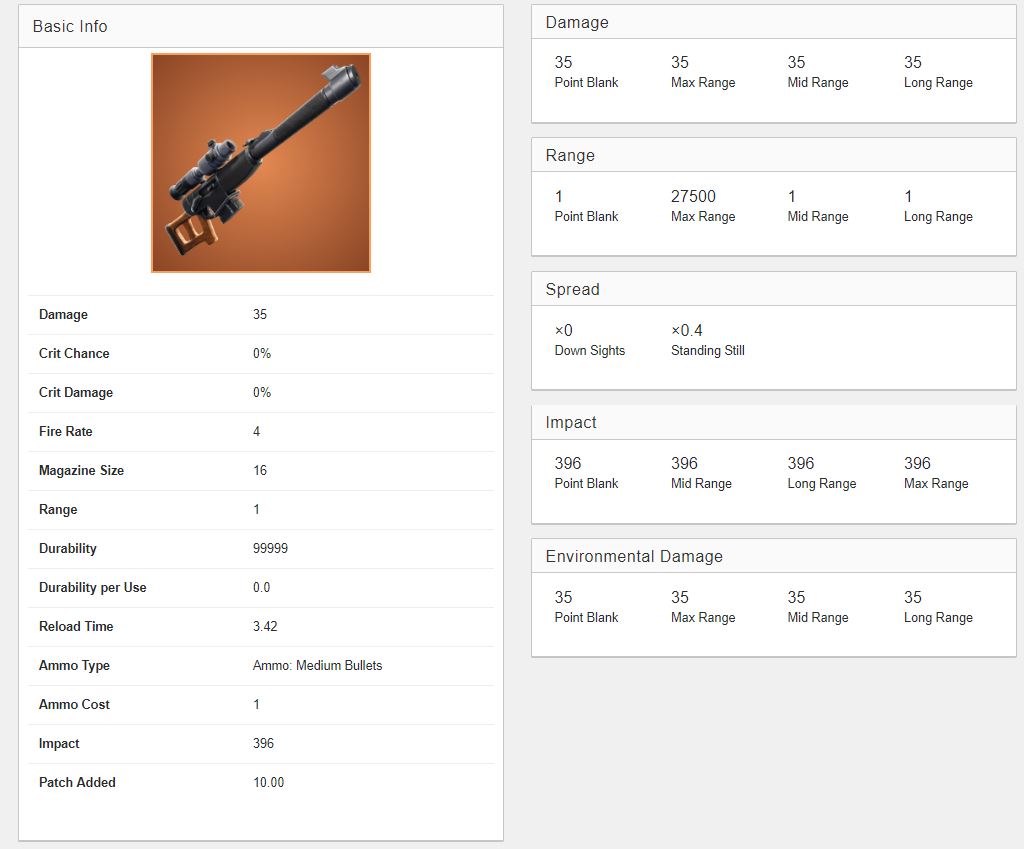 Epic teased that this would be coming in the tweet they put announcing the v10.00 content update. The tweet stated players can "scope out the patch notes when they're available", which clearly hinted at the release of this weapon.
The v10.00 content update will arrive tomorrow, August 6th at 8 AM ET. As this is a content update, there will be no server downtime required for the update and there'll be no new files to download.