The previously leaked Fortnite P-1000 challenge pack will be releasing worldwide tomorrow. Here's everything you need to know including the price.
In the v10.30 Fortnite update a couple of weeks ago, dataminers leaked yet another challenge pack. The challenge pack that was leaked included a brand new Fortnite skin called P-1000.
The P-1000's Challenge Pack cosmetics have noe been decrypted and is now appearing on the PlayStation store in New Zealand. The skin will be available to purchase worldwide tomorrow and here's everything that's included in the pack along with the price and how you'll be able to purchase this challenge pack.
Fortnite P-1000 Skin Challenge Pack – Included Cosmetics
The P-1000 challenge pack includes the following:
P-1000 Outfit/Skin
Peely Pulse Built-in Emote
P-1000's challenges – unlock 1,500 V-Bucks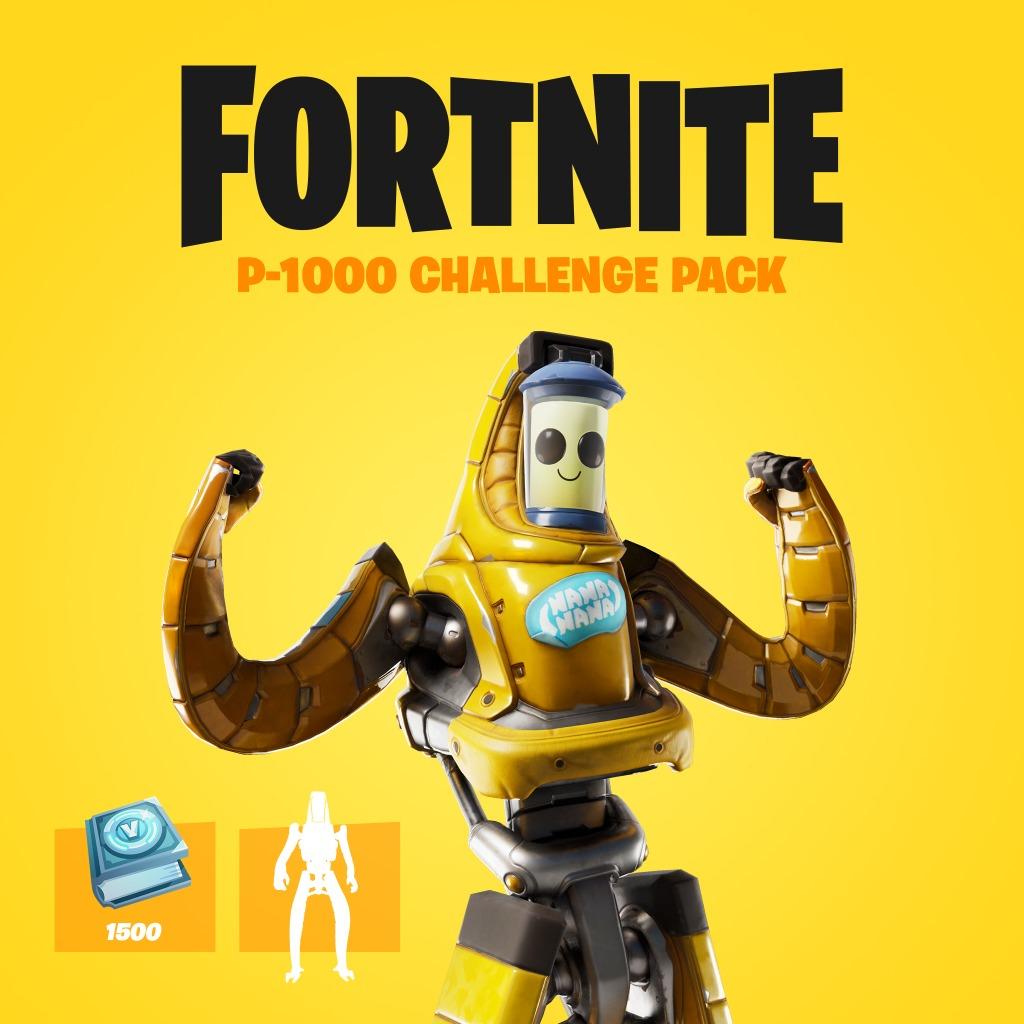 P-1000 Challenges – Unlock 1,500 V-bucks
There are 5 challenges for this challenge pack. As with other challenge packs, the challenges are simply completing a certain number of limited time mission objectives/challenges.
Players can unlock 1,500 V-Bucks by completing all of the challenges. Here's all the challenges:
P-1000 Challenge Pack Release Date
The challenge pack is already available to purchase in any country where it's already the 27th September. It'll be available worldwide on the same date. There could be a release delay on some platforms. New packs usually release later for mobile and Nintendo Switch, so bare that in mind tomorrow if you don't see the pack appearing in the Fortnite store tab.
P-1000 Pack Price
The price for the P-1000 Challenge Pack in New Zealand is $23.95 NZD. Judging by the price in New Zealand, the pack will likely be available for $15 USD, €15.99 EUR.
You'll be able to purchase the pack from the Fortnite Store on and after the 27th September. There's no information regarding how long the pack will be available to purchase.