We could be seeing the previously leaked Fortnite Item Shop "Zorgoton" Arena 51 Alient skin in today's Fortnite Item Shop (22nd/23rd September).
In the v10.30 Fortnite update, several dataminers managed to leak a skin that was encrypted by Epic Games. However, as with all encrypted skins that are leaked, they can only be viewed in the in-game lobby.
One of the leaked encrypted skins from the v10.30 update is the "Traveler" skin. The skin has the appearance of an alient with the number "51" on the torso.
The skin has now been decrypted which means there's a very good chance that the skin will be available in tonight's Fortnite Item Shop. Here's a look at the Traveler skin and pickaxe below:
Fortnite Item Shop Zorgoton Area 51 Alien Skin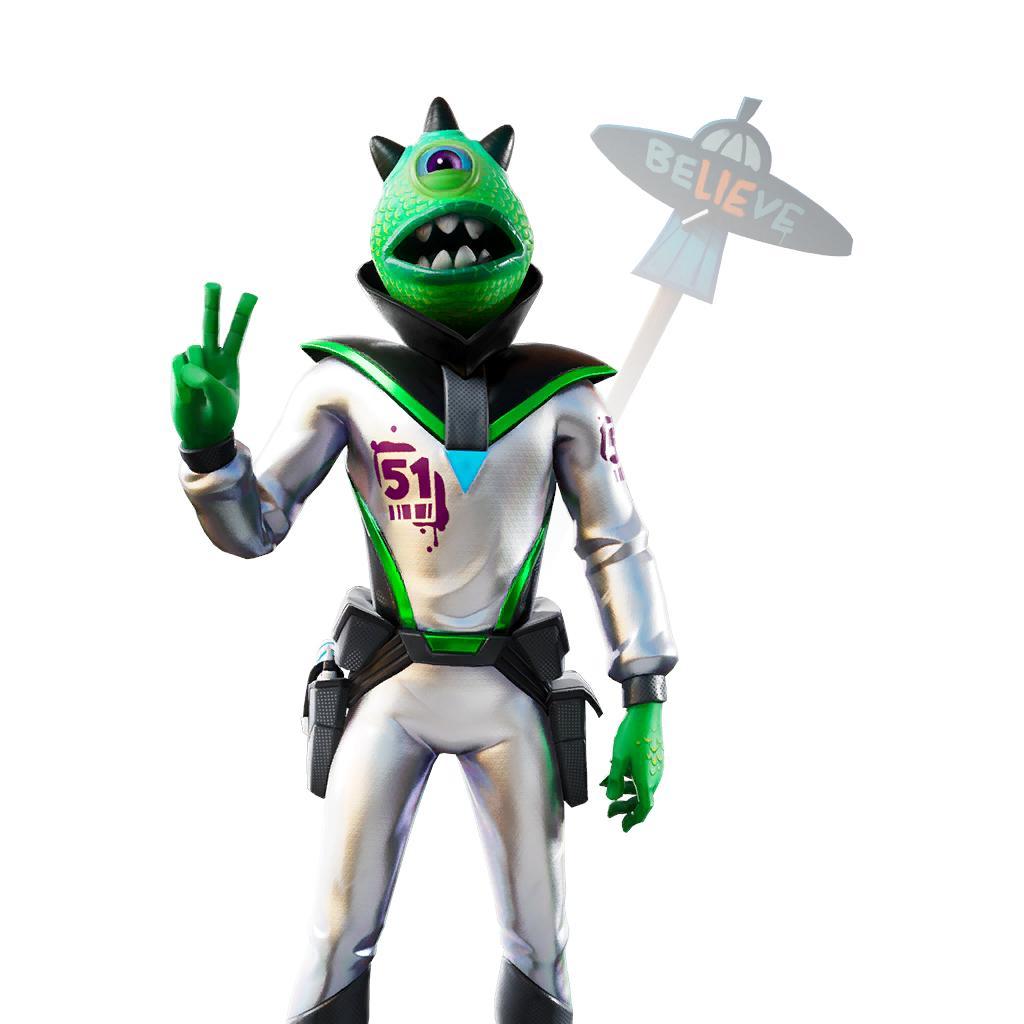 It was thought that the skin would be available in yesterday's shop due to the fact the Storm Area 51 took place on September 20th. As the event has already past, it would be wise of Epic to release the skin now, but we'll have to wait and see if that's the case.
Other cosmetics to expect in today's Fortnite Item shop include the Catwoman skin and cosmetics that were added to the shop at 1 PM BST after the Fortnite X Batman collaboration went live.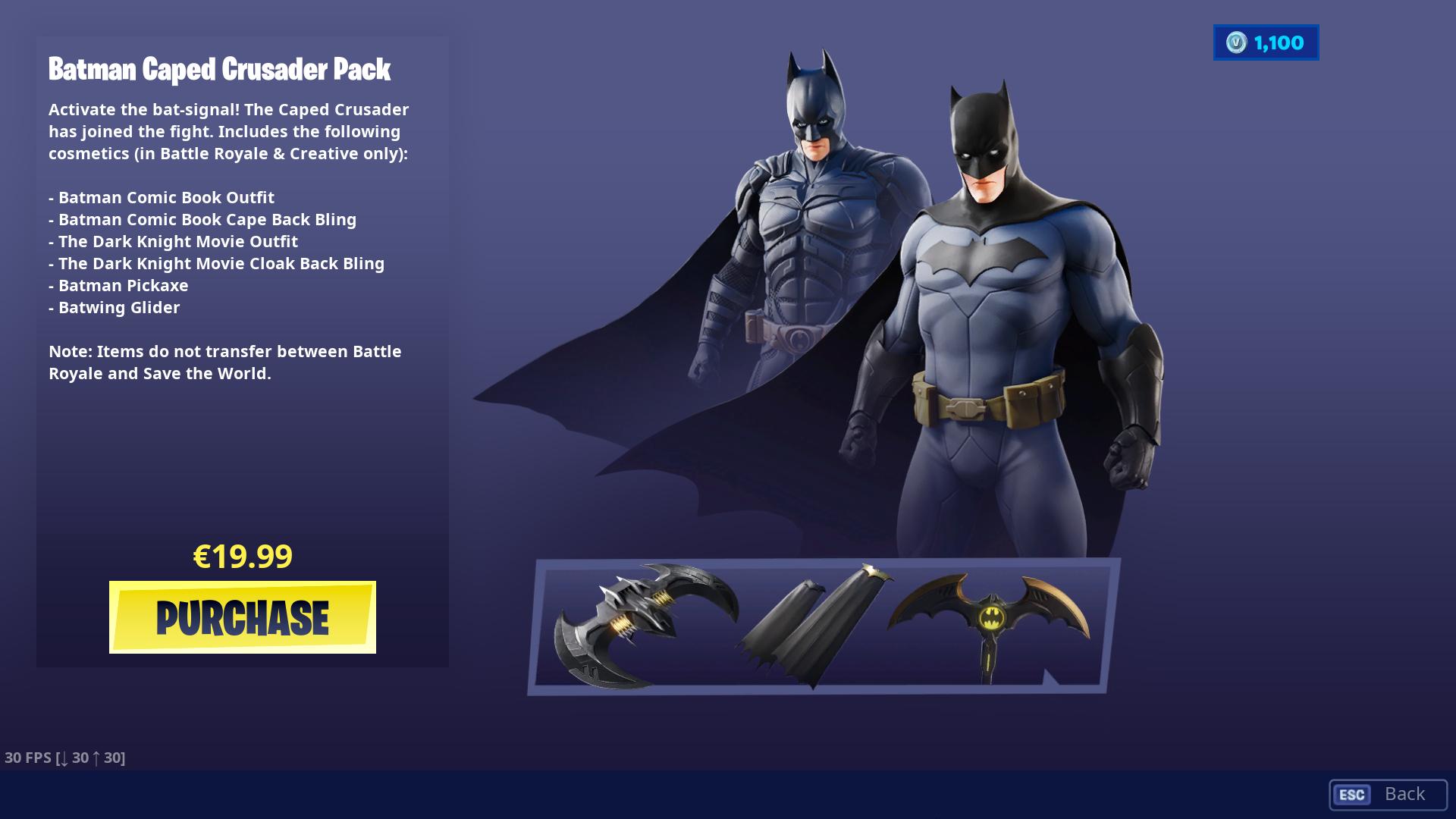 Players can also purchase the Batman Caped Crusader pack from the Fortnite Store for $19.99 which includes two different Batman skins along with a cape, cloack, pickaxe and glider.
If you'd like to support us with your purchases, use code FORTNITE-INSIDER as your support-a-creator at the bottom right of the item shop page.