Sony has released a brand new PS4 system software update today, 8.52.
Although PS5 has been out for more than half a year now, Sony continues to update their previous console, the PS4. Most recently, sony pushed out the 8.50 PS update for the PS4 which included new cross-generation share play.
We've also seen Sony push out a number of new updates for the PS5 with the most recent update improving the system performance. A controller update was also pushed out which fixed an issue with the battery indicator.
The last PS4 system software update didn't sit too well with a number of PlayStation fans as the communities feature was removed. Sony have pushed out a new PS4 system update today, 8.52, and we have the patch notes below.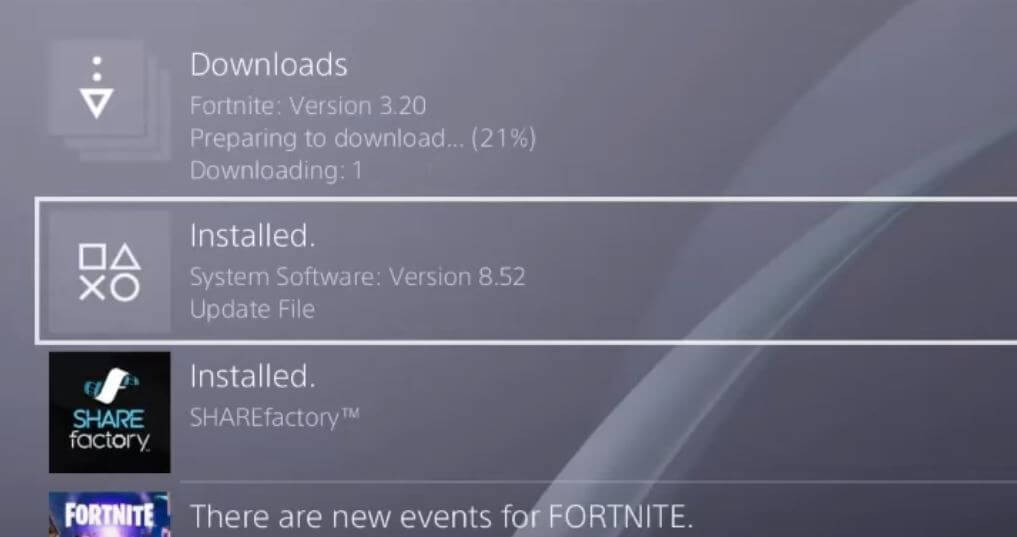 PS4 8.52 New Update Today (June 22nd)
The latest PS4 update is version 8.52. However, there isn't much to the new update today as there aren't any new features being added or removed.
However, over on Reddit, some users are reporting that the UI and the PlayStation store in particular is loading much quicker than usual following the 8.52 PS4 new system softwate update. However, there isn't anything in the patch notes that suggests Sony made any changes.
PS4 8.52 Update Patch Notes
As already mentioned, there's not much to this update. The patch notes only mention that the update improves system performance. There's no other information from Sony, but if that changes, we'll be sure to update this article with any new information.
Sony have announced previously that they will begin beta testing of new PS5 software soon and players can sign up if they want to participate. You can register your interesting in testing out the new PS5 software over here.