A few weeks ago, we reported on leaks of a flamethrower and quad launcher, found in the v5.3 files, coming to Fortnite Battle Royale. It looks as though this item will in fact be coming to the game as early as this week with the in-game news feed announcing the new weapon.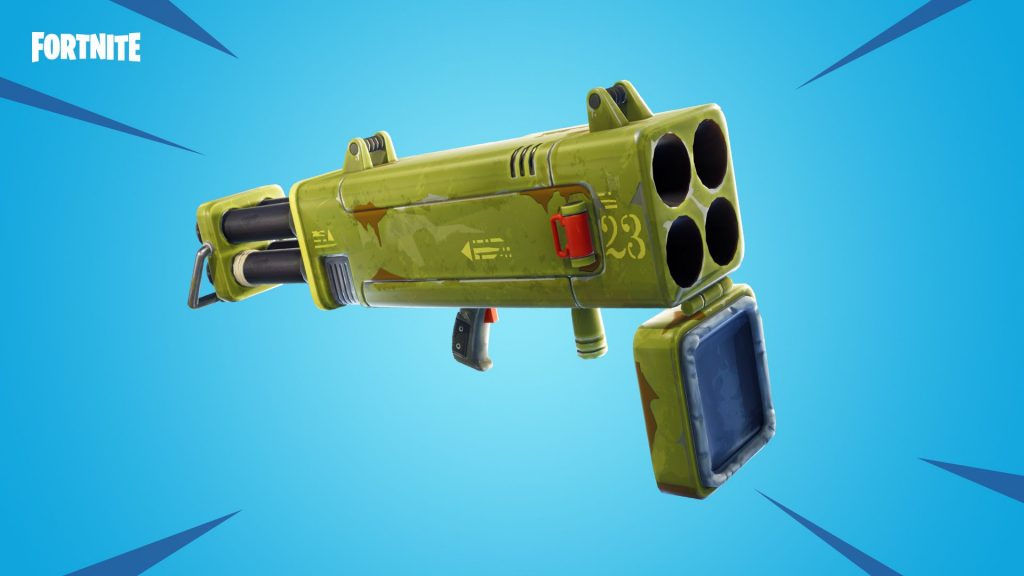 "quickly fire up 4 rockets to blanket an area with explosive damage".
According to Storm Shield One, there will be two rarities of the weapon, Epic and Legendary. The damage for the Legendary version will deal 84 damage and take 4.5 seconds to reload.
It's likely each single rocket won't deal as much damage as an RPG, but if all rockets hit the same target, it's likely going to be a powerful weapon. With Epic nerfing the RPG in the past, this might be a weapon that overtakes the RPG or perhaps even replaces it, with the RPG or grenade launcher possibly being vaulted in Season 6.