Epic are always adding new things to Fortnite to keep it fresh and different. The in-game newsfeed has been updated to show that the Quadcrasher will be coming soon. The Quadcrasher will be a new vehicle coming to Fortnite and it looks like it will be very useful in demolishing structures.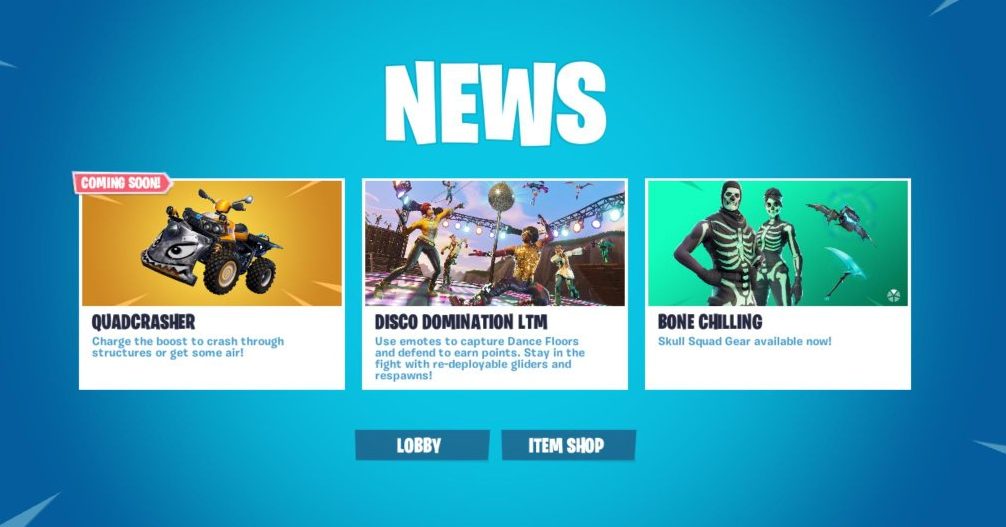 "Charge the boost to crash through structures to get some air!"
There aren't many vehicles in Fortnite at the moment, there is only the Shopping Cart and the All-Terrain Kart (ATK). The Shopping Cart was the first 'vehicle' to be added to Fortnite and it can only be used by a total of two players. The ATK's were added to Fortnite in Season 5 and can carry the whole squad (4 players).
It has not been officially announced as to when this will be coming to Fortnite, but it will be added in the next update. We will keep you updated with the latest.