On Wednesday, data-miners had found a clip of Wreck it Ralph in the files, but it was not known at the time when this would be added to Fortnite. The same clip was later seen playing on the screen in Risky Reels, but the collaboration was not acknowledged by Epic Games or Disney, until now. The official Ralph Breaks the Internet Twitter account replied to Fortnite's tweet, where they had showcased the new Hot Marat emote:
Hey @Fortnite, Ralph is on the loose! Keep an eye on your servers 🙊

— Ralph Breaks the Internet (@wreckitralph) November 24, 2018
When the Item Shop was updated, players thought it was a glitch that the Hot Marat emote was free. The emote was leaked in the v6.30 update, and has the description, "Wreck the dance floor". The emote being free is not in fact a glitch, but has been made free, thanks to Ralph breaking his way into into Fortnite. The tweet suggests that Ralph will be making more changes to Fortnite, which could be in reference to the clip playing at Risky Reels, or there could be more Easter Eggs being added, so keep your eyes peeled!
The in-game newsfeed has also been update to the following: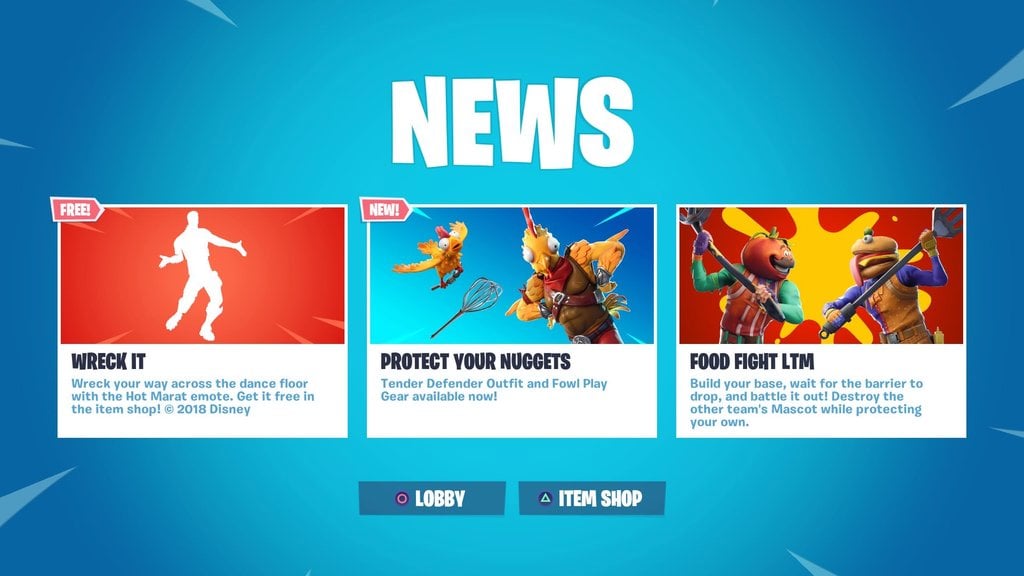 "Wreck it – Wreck your way across the dance floor with the Hot Marat emote. Get it free in the item shop! 2018 Disney"
This isn't the first collaboration for Fortnite, but has been the only one so far that has given players a free emote. This emote it available in the shop for free, but it does state that it is only available for a limited time. This could mean that it will only be free for a limited time or the emote in general will only be available for a limited time, so make sure you claim the emote whilst you still can.
Ralph Breaks the Internet is showing in cinemas now and you can watch the official trailer below: