Here is a Fortnite Back Bling Concept made by a Fortnite Fan.
Back blings used to only be available when you purchased skins in the Shop, however Epic have introduced back blings separately in the Item Shop recently after players had been asking for this. There aren't many back blings that have been released individually at the moment, however Reddit user EDMIRE_Official has created a concept for a back bling which could be released without a skin.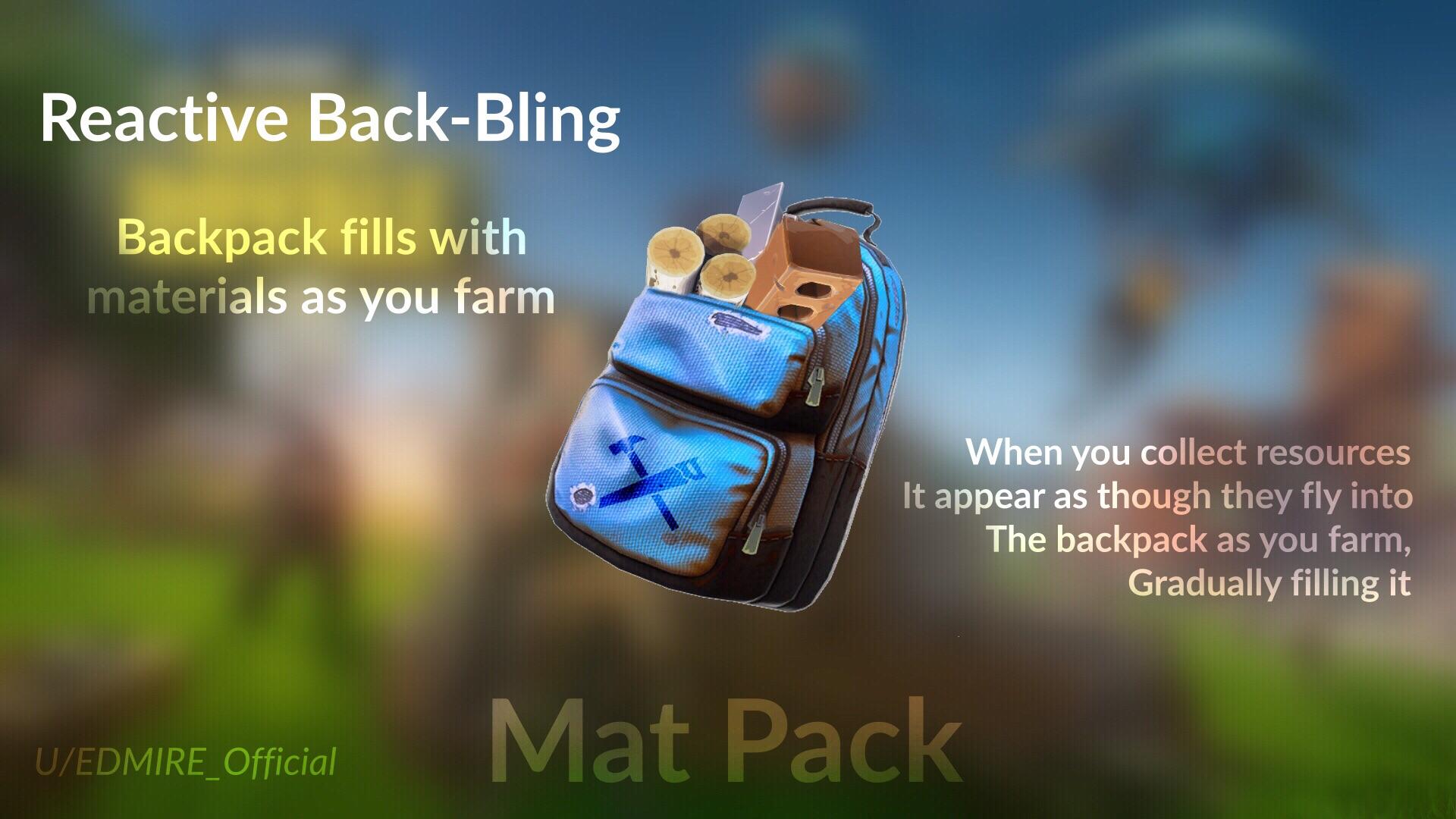 This back bling would be reactive, so when you are farming materials, there would be an animation where you would see the backpack fill up with the material you were farming. He has also stated in the comments that it would also have a little key chain of the default pickaxe hanging on the side as an added touch.
This is a very simple concept that could be easily implemented as it is very similar to the Sno Cone back bling. Some players thought that the Sno Cone back bling could provide a disadvantage to players wearing it as the amount of snow in the cone relates to the health the player has. You can read more about the Sno Cone back bling here. The same argument could be used for the Mat Pack back bling as enemies would be able to see the player is low on materials if they can see their back bling.
However, it could be argued that enemies do not pay much attention to others back blings if they are in a fight and so it wouldn't provide much of a disadvantage. Others looking to join the fight may not be close enough to see what the back bling show, so again wouldn't provide a disadvantage.
What do you think of this concept? Would you buy it if it was in the Item Shop? Let us know in the comments below.