The Free Royal Cube Fortnite wrap and two loading screens have been leaked.
We're finally at the end of Fortnite chapter 2 season 8 with chapter 3 expected to begin at the start of next week. The Fortnite chapter 3 Battle Pass trailer has been leaked which has revealed new features, the new map, and of course the Battle Pass skins.
We've covered some of the new locations on the brand new Fortnite map for chapter 3 along with details about the new sliding and camping feature, and we've covered some of the skins that will be in the Battle Pass including Spider Man. We recommend you head over to the home page to check out all the coverage we've done on the leaks.
The Fortnite chapter 2 finale event will go live today at 4 PM ET. It's expected to last fifteen minutes and we'll go straight into downtime after the event. We're not sure when exactly chapter 3 will launch. It was originally expected to launch of Tuesday, December 7th, but the event was brought forward by a day which could mean we'll see chapter 3 launch on Monday instead.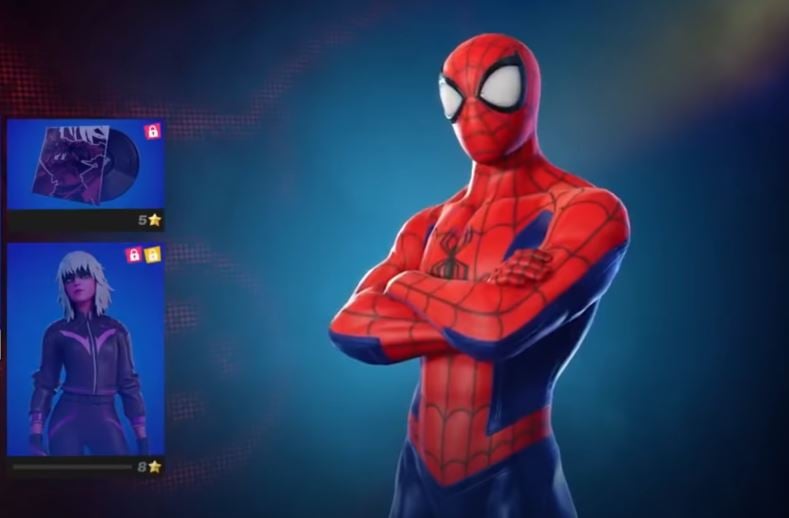 There haven't been any major leaks for the live event, but we do know what the free rewards look like that you'll get if you attend the event. Here's a look at the free Fortnite wrap and loading screens.
Free Royal Cube Fortnite Wrap
In the blog post that announced The End live event, Epic Games stated that players that attend the event will get their hands of free cosmetics including a wrap and a loading screen.
The free cosmetics have now been decrypted and here are the names of the cosmetics including the free wrap:
Royal Cube Wrap
The Queen's Arrival Loading Screen
Cube's Cradle Loading Screen
Here's a look at the cosmetics: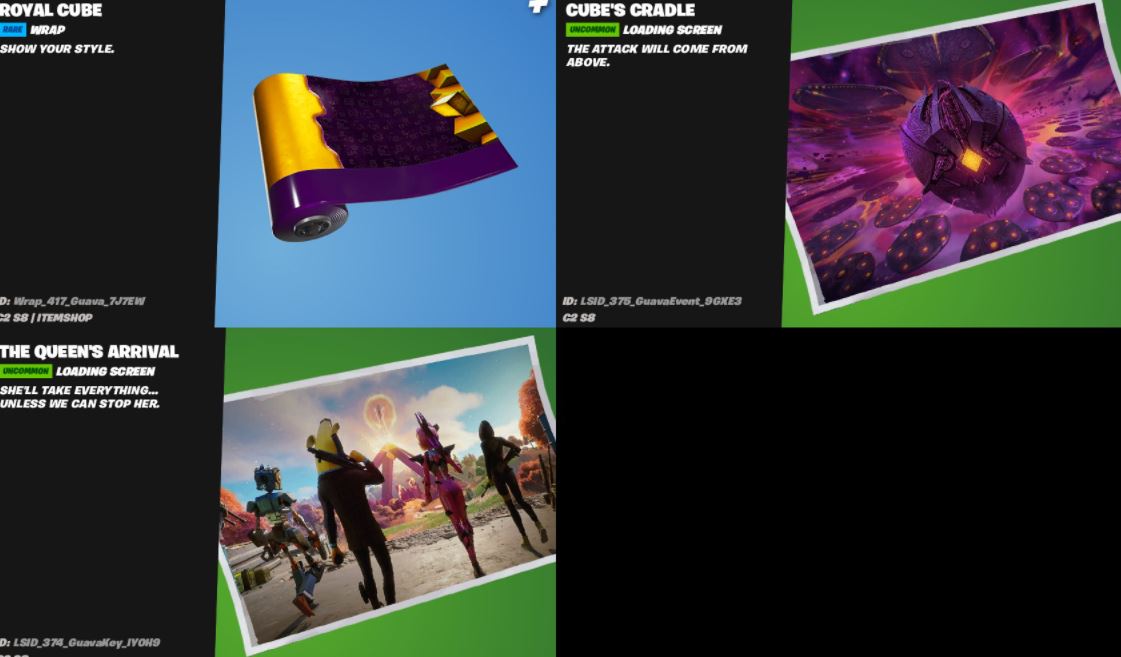 There's no information in regards to when these free rewards will be given out, but with downtime following the event, we'd assume these will be available as soon as you log in to chapter 3. Update: Looks like players are receiving the rewards now.
See you on the flip side.