Here's where and how to complete the "set up a direct relay with the paradigm near Sanctuary" Fortnite week 5 resistance challenge.
Each week of Fortnite introduces new challenges for players to complete to help them level up their Battle Pass. Along with the standard weekly challenges, we have daily challenges and milestones to provide some additional XP.
This season, we also have Resistance challenges which go live on Tuesday each week. The week five quests were released today, and some of the quests might force players to search for a guide on how to complete them.
One of today's quests requires players to set up a direct relay with the paradigm near Sanctuary. Here's a guide on how to complete the challenge as quickly as possible.
How to Set up a Direct Relay with the Paradigm near Sanctuary in Fortnite
As provided by the name of the challenge, you can set up a direct relay with the Paradigm at the Sanctuary, which is located on the east side of the chapter 3 map.
Here's the exact map location you'll want to drop at in order to complete this challenge: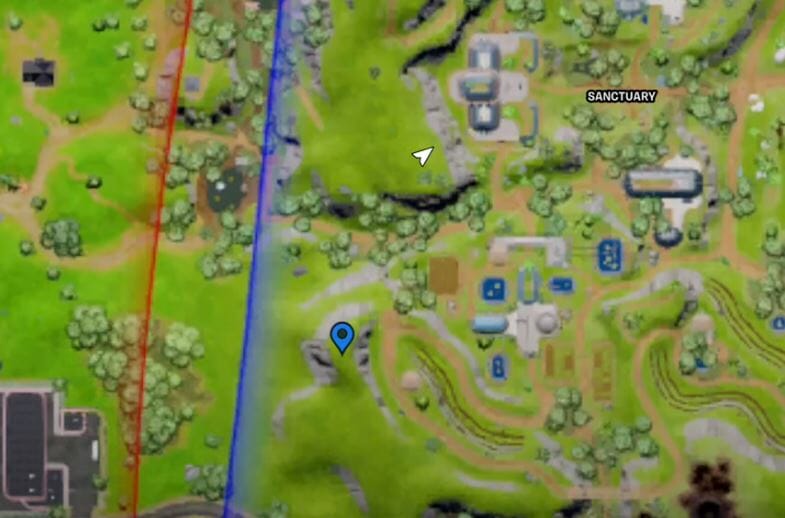 Once you're at the hill marked above, there will be a device on the floor as seen in the image below:
To complete the challenge, simply interact with the relay. You'll be rewarded with 23,000 season 2 XP. Be sure to head back to the Fortnite Insider home page to check out our coverage of today's 20.20 patch update as well as our guides on the other Resistance quests that were released today.