Data-miners have leaked the Shang-Chi Fortnite skin ahead of it's release.
Although Fortnite chapter 2 season 4 was based on a Marvel collaboration, we've had more than fifteen collaborations this season including Ariana Grande, LeBron James, Suicide Squad, Superman (Battle Pass) and more.
Don't expect these collaborations to stop anytime soon. Epic will continue to expand their metaverse. We'll likely see more collaborations in next seasons Battle Pass along with more during the season.
Although there's been no official announcement from Epic Games, an insider leaked that a Shang-Chi x Fortnite collaboration would be coming at the beginning of September. In the last update of the season, v17.50, Epic added in the cosmetics but were encrypted, preventing data-miners from leaking them.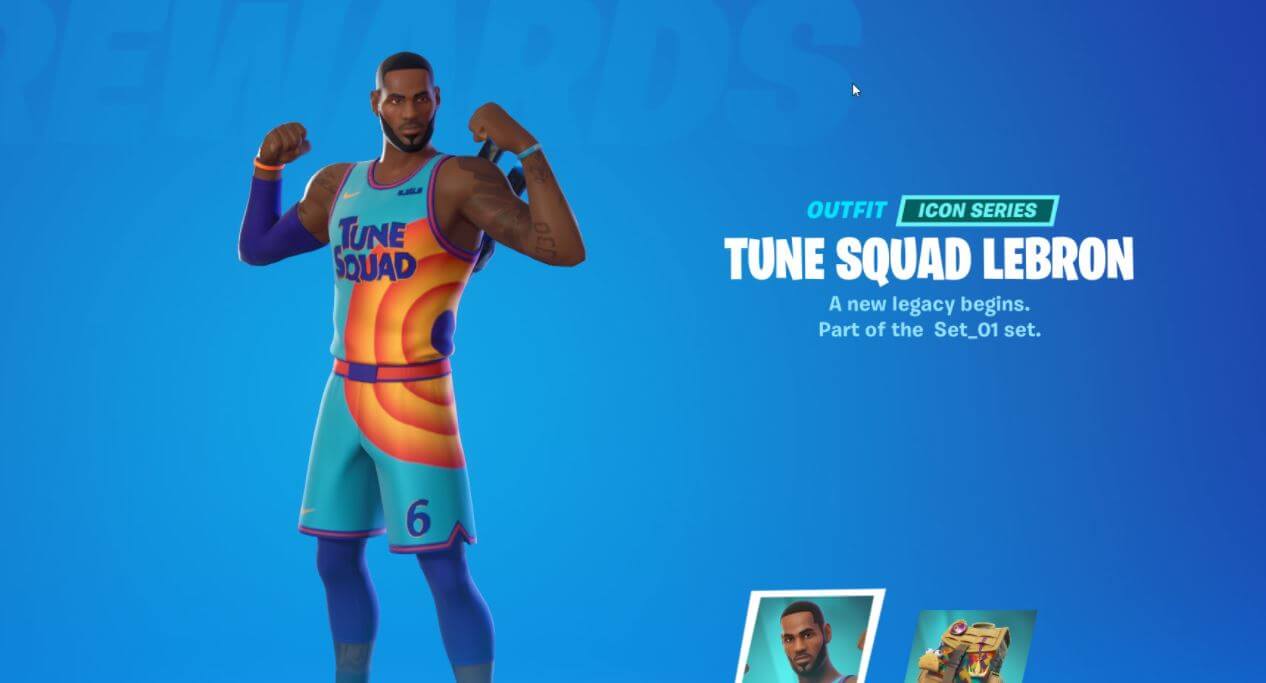 However, the cosmetics have now been decrypted and all the data-miners have posted the cosmetics on social media. Here's a look at all of the cosmetics in the Shang-Chi x Fortnite collaboration set.
Fortnite X Shang-Chi Skin Set
There are a total of four cosmetics or Shang-Chi x Fortnite. Here's a list of each cosmetic:
Shang-Chi Fortnite Skin
Great Protector's Shield Back Bling
Dragon's Scale Wrap
Blades of Brother Hand Pickaxe.
These should make their way into the item shop tonight (September 2nd/3rd). As with all collaborations, we'd expect the cosmetics to remain in the shop for the next seven days. Epic will announce on social media when a collaboration cosmetics are going to rotate out of the item shop.
Here's a look at the four Shang-Chi cosmetics: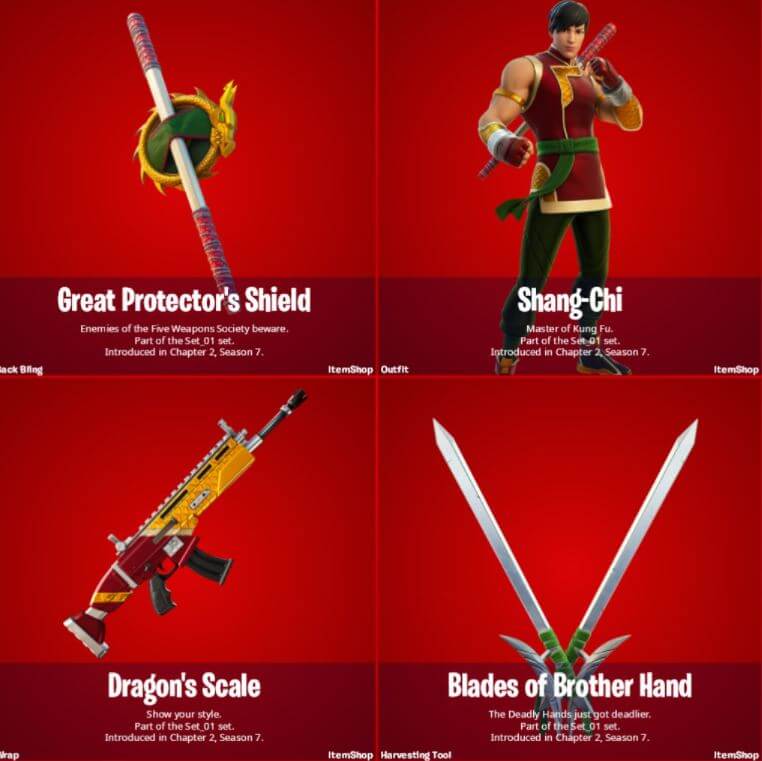 Release Date & Price
As Mentioned earlier, the Shang-Chi Fortnite set is expected to be in the item shop tonight when the shop resets. We'd expect the skin to cost 1,500 V-Bucks, but the cosmetics will likely be available as a bundle to reduce the price. We'll update this with the price when the shop resets.