The Showtime Challenges are now live, here's the location of the Showtime Poster.
The showtime challenges were leaked in the v7.30 files along with a Marshmello concert event that will be taking place. We now know that the Mashmello concert will take place on Saturday, 2nd February 2019. The time of the concert will be at 2PM ET, 7PM UTC and 1PM CT. The showtime challenges have now been released which can be seen below:
The first showtime challenge is to search a Showtime poster, with players rewarded with a Marshmello spray upon completion. Here is the location of the Showtime poster: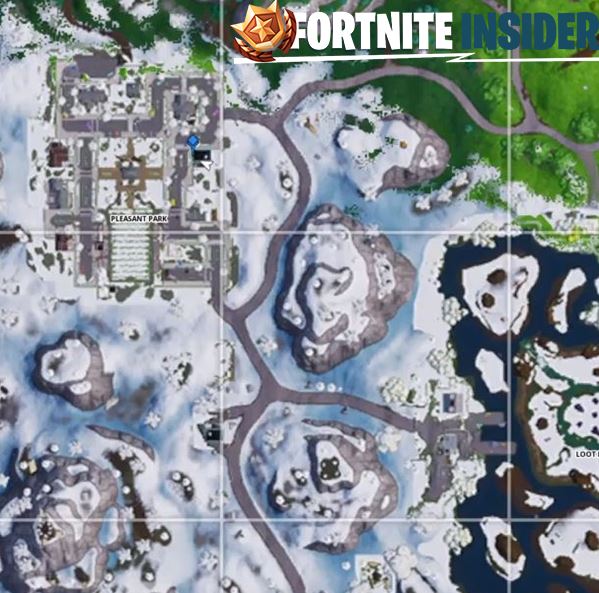 One of the locations of the Fortnite Showtime poster can be found at Pleasant Park on the gas station.
There are several other locations for these posters including one in Fatal Fields.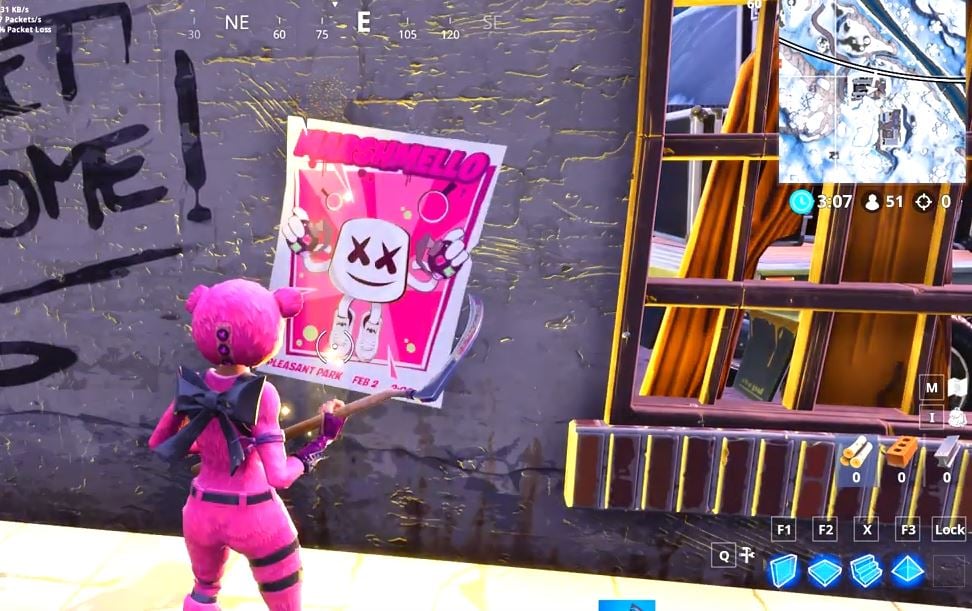 Another Showtime poster can be found at the dance floor, in the warehouse west of Fatal Fields and north east of Happy Hamlet.
Here's another Showtime poster location below which can be found in the factory by Loot Lake.
We'll update this article with the other locations of the Showtime posters so you won't have to travel far from your normal drop location as these posters will likely be plastered around the entire Fortnite map.