The new Fortnite chapter 2 season 7 teaser has got fans predicting a Superman Fortnite skin.
As you'll already know by now, Fortnite season 7 is just two days away with the new season set to launch next week on Tuesday, 8th June. There's no information regarding downtime for the new season yet, but we should get that information some time tomorrow.
The lead up to a new season of Fortnite is always the same. We either get a live in-game event, or we get mini events leading up to the season. We've had a cube rolling around the map, an island making it's way around the map, and this season, we have players being abducted by aliens and spawning them in a random location with full health and shield.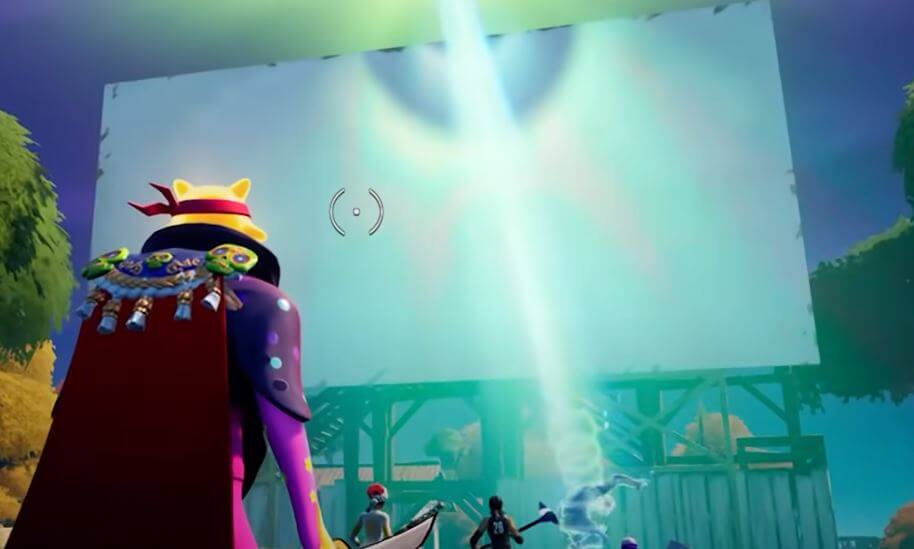 A few days before a new season, we get teaser images or videos. In previous seasons, these teaser images provide hints at what to expect in the Battle Pass or new features being added like a snow board or zip lines. The lead up the season 7 is no different and we already have two teaser images with the final one expected to be posted on social media either at 10 AM ET (3 PM BST) or 3 PM ET (8 PM BST).
There seems to be a pattern in the two teaser images so far. The left image is likely a back bling that'll be in the Battle Pass, the middle image is either a a consumable/item we'll see in the new season or a hint for a Battle Pass skin, and the image on the right is an alien weapon.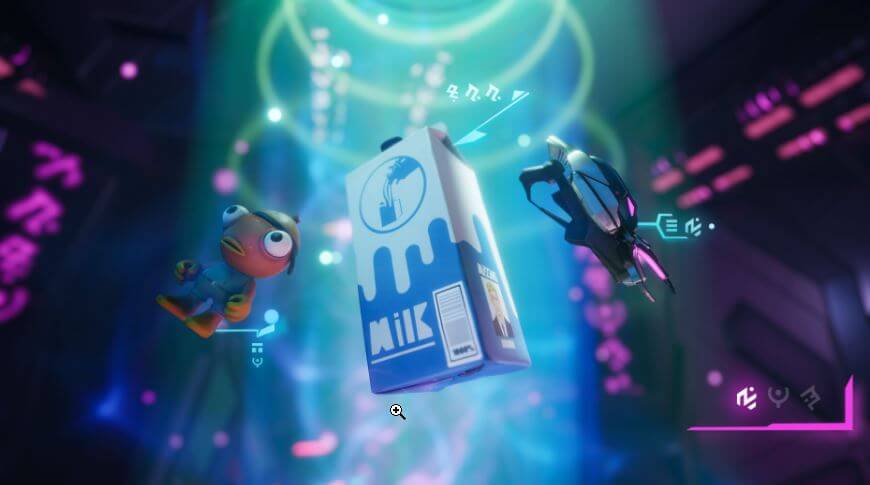 Above is the first teaser. The left image and the caption seem to suggest it'll be a back bling, the caption for the milk is a little confusing, and the caption on for the right all but confirms it's an alien weapon we'll get to use in the new season.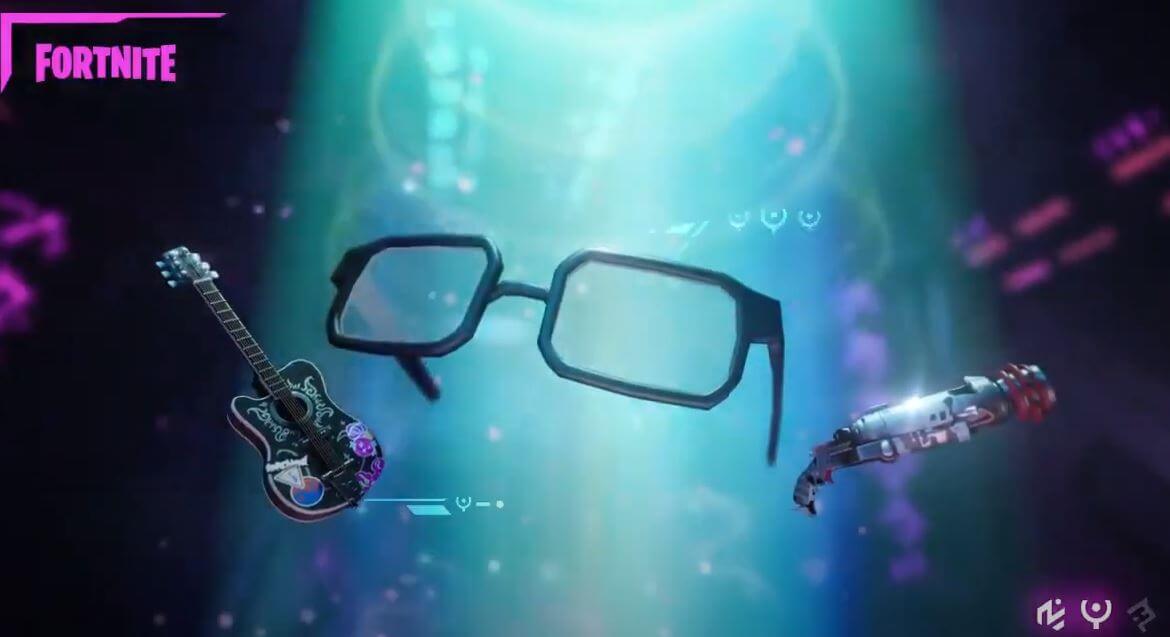 The latest teaser, teaser 2, shows an alien weapon on the right and what's likely to be a back bling on the left. The middle item again could either be an item that'll be found in-game, or a hint at a Fortnite season 7 Battle Pass skin. Players have been posting a theory that the glasses could hint towards a Fortnite superman skin.
Fortnite Superman Skin Season 7 Battle Pass
We've already seen Epic Games add in collaboration Fortnite skins in the Battle Pass. The entire season 4 Battle Pass was Marvel-themed, we have a DC skin and a Lara Croft collaboration skin for this season, so who's to say we won't get more cosmetics in the Fortnite season 7 battle pass that's also a collaboration?
It's pretty much nailed on that Fortnite chapter 2 season 7 is alien-themed based on the UFOs abducting players, and the teaser images clearly showing alien weapons. Superman AKA Clark Kent is an alien from Krypton and he makes use of glasses to become unrecognizable. The caption for the glasses in the Fortnite season 7 teaser is "When placed onto the face this strange plastic device seemed to make us appear as unrecognizable".
It seems to line up perfectly for Epic Games to drop a Superman Fortnite skin in the season 7 battle pass to line up with the alien-theme we're getting next week. However, it could just be some sort of item that works like phone booths, but at this point it's impossible to rule out another DC x Fortnite collaboration with the release of a Superman Fortnite skin.
Update: This tweet from the chief creative officer at Epic Games, Donald Mustard, all but confirms we'll be getting a Fortnite Superman skin in season 7: