Epic Games have teased the release of another Terminator skin in Fortnite, this time based on Arnold Schwarzenegger.
Epic has continued to expand its Fortnite metaverse over the past few years, and it looks like there's no stop in sight.
This season, players are able to unlock Optimus Prime from the Battle Pass. More recently, Epic introduced Futurama into the Fortnite world with the release of the v25.20 update.
We've seen numerous collaborations over the past two years from gaming legends like Kratos being added to Fortnite to a Terminator Fortnite skin.
The T-800 skin is an Epic outfit that was released on January 22nd, 2021. It's part of the Future War set which includes matching cosmetics as well as a Sarah Connor skin.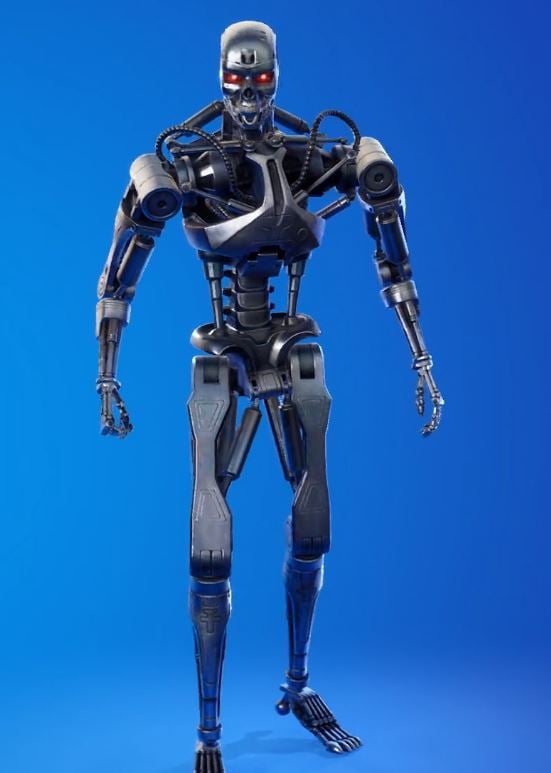 New Terminator Arnold Schwarzenegger Fortnite Skin
There were no rumors that an Arnold Schwarzenegger Fortnite Terminator skin would be added to the game until yesterday evening.
Data miners leaked that a new Terminator skin would be added to Fortnite at some point over the next couple of weeks, and the images of the skin were leaked online.
Footage of the skin was then leaked by Barbieharp and sent to popular Twitter accounts including ShiinaBR:
https://twitter.com/ShiinaBR/status/1684688882187542530
Earlier today, the validity of the leaks was confirmed when an email was leaked that mentioned the outfit would be provided to content creators.
The new Terminator skin was set to be decrypted and leaked with high-resolution images. However, a technical difficulty prevented that.
More recently, Epic Games tweeted an image of the new Terminator outfit with an image showcasing some details of the skin as seen below:
Release Date
Although there appear to be technical issues with decrypting the outfit for content creators, the new Fortnite Terminator skin is still scheduled to release for all players in today's Fortnite Item Shop on July 28th / 29th, 2023.
There's no information on the price but it's safe to assume it will cost 1,500 V-Bucks for the outfit alone. We'll update this when it's officially available with the price for the set and each individual cosmetic.