Epic Games have confirmed the end of Fortnite chapter 2 with the End in-game event.
Although Fortnite chapter 1 had ten seasons, chapter 2 will end next month with just eight seasons. However, chapter 2 overall is longer than chapter 1 which was likely planned before the release of the new chapter.
An insider at Epic Games posted a number of leaks a few months ago, all of which were true. Something fans pointed out was the fact he had leaks up to chapter 2 season 8 and after that, there were some minor details regarding chapter 3.
The rumours around Fortnite chapter 3 coming after chapter 2 season 8 when players started looking at the description of new cosmetics that stated this was the end. Data-miner Hypex then confirmed this chapter was set to end after "The End" playlist got leaked.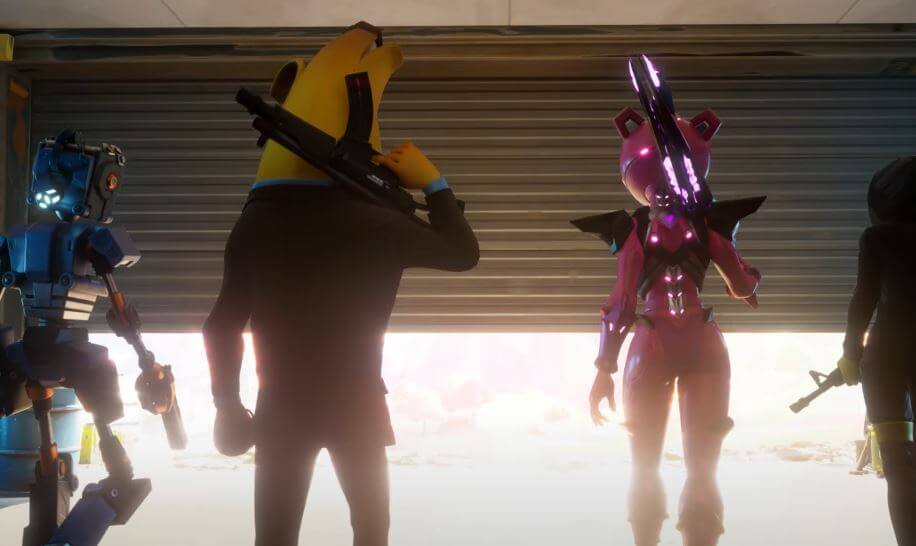 He stated that chapter 3 is scheduled to start of December 7th with downtime starting on December 5th and ending on the 7th just before the new season and chapter begin. However, that seems unlikely now the date for the new event has been confirmed.  Here's everything you need to know.
Fortnite The End Live Event – Chapter 2 Finale
Quite suprisingly, Epic Games released a blog post announcing the end of this chapter with a blog post titled "The End – The Fortnite Chapter 2 Finale Event". In the post, they state The Cube Queen prepares her endgame for the island and nothing will be the same.
Players can grab their weapons and fight the ultimate destroyer. The End event is a one-time only live in-game event and will mark the end of chapter 2.
The End Fortnite chapter 2 season 8 event will take place on December 4th at 4 PM ET. The event will support lobbies of 16 players queued together and the playlist will be available 30 minutes prior to the start time.
Players will unlock a free special loading screen and wrap for taking part in the event and everyone who logs in to the game before the season end will receive 225,000 season 8 XP due to the season ending a day earlier than the scheduled end date.
Here's the teaser trailer: