Epic Games announced that both Save the World and Battle Royale players would be getting free items as compensation for the recent downtime. One of the items was the "Rust Bucket" Back Bling. It appears as though this is now available in the item shop: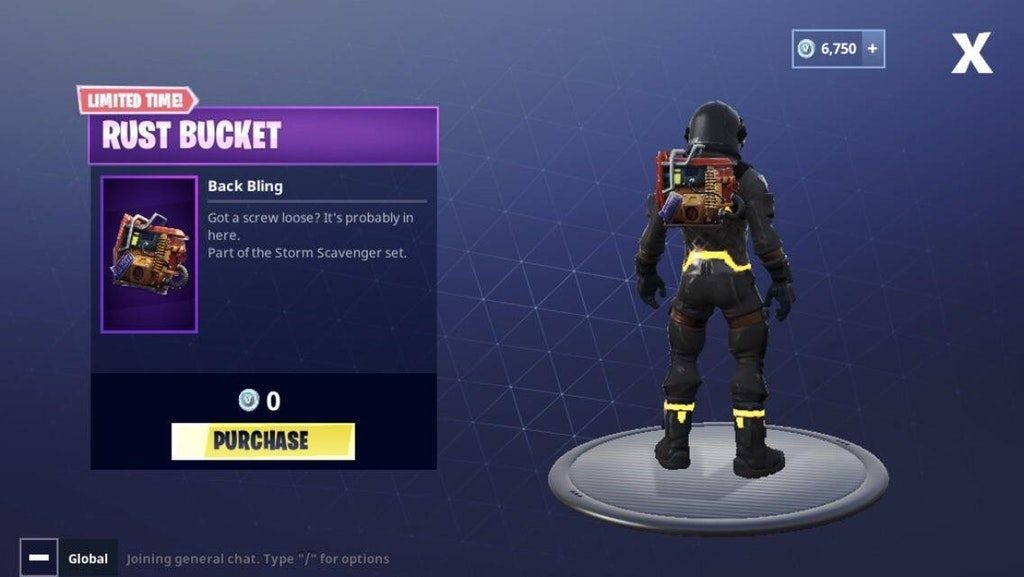 In order to redeem it, simply go to the item shop, and "purchase" the item and you'll see it's automatically added to your character
Be sure to grab the Back Bling while you can!
Update: You have until April 19th to claim the Rust Bucket Back Bling