Ghost peeking is an exploit, which allows players to shoot their weapon without being seen by the opponent. This was done by crouching up-hill and players were able to shoot over the cover, but the opponent is unable to see their attacker.
This issue has now been resolved, however another issue has emerged due to the patch. It looks as though the cross-hairs are blocked when aiming down the sight with certain skins. You can see this clearly illustrated below with the Cuddle-Team Leader Skin: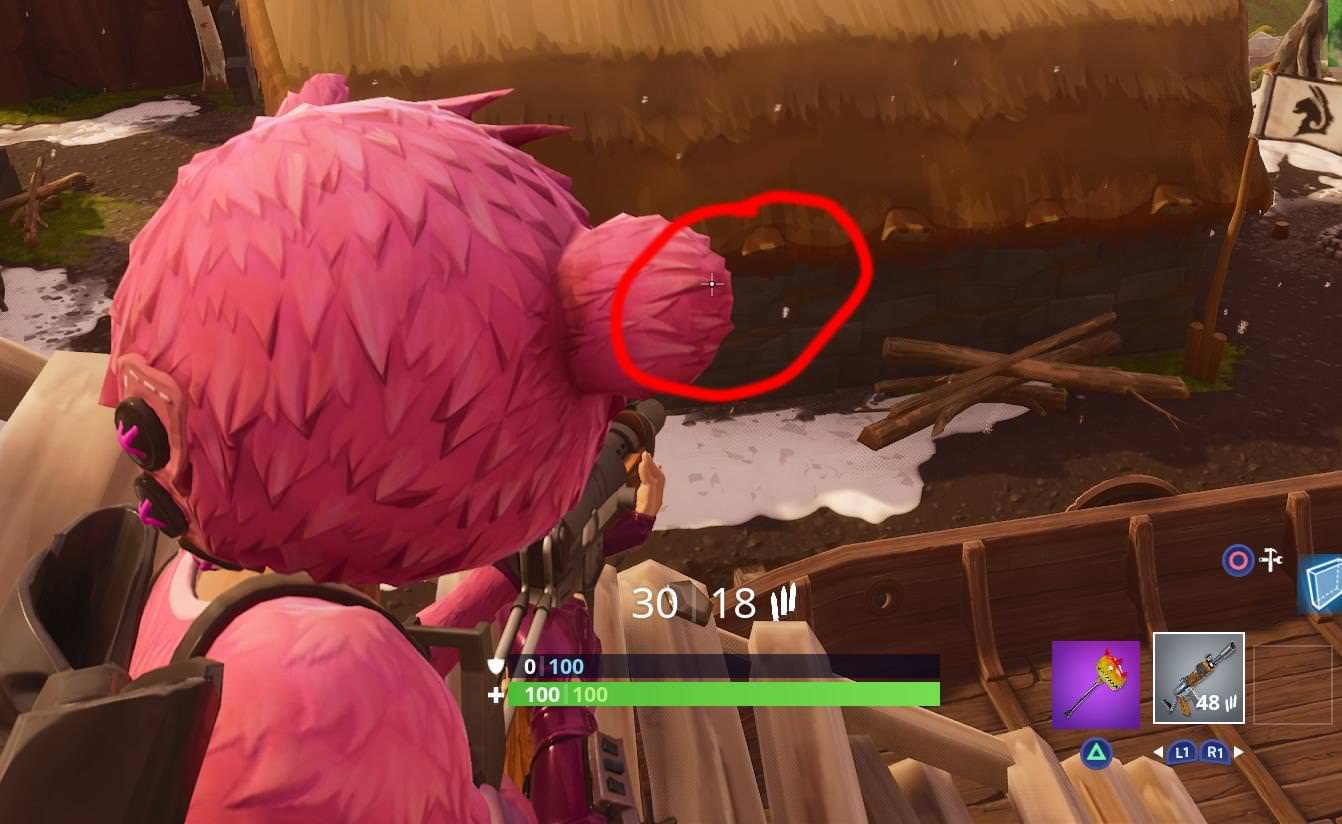 Image Credit:  Reddit u/Grass—Tastes_Bad
This makes it impossible to see your target and will give them the advantage over you, even though having the higher ground should be more beneficial.
This bug is not happening with all skins though, and Epic are aware of the issue. There has not been a solution found yet, but it is being investigated.
We will keep you updated if there is any progress on this issue, and you can also keep a track of the issues in Fortnite by looking at the Official Fortnite Trello Board.