The new map for Fortnite Battle Royale in Chapter 2, Season 1 has been leaked by dataminers.
The Fortnite servers finally went down for maintenance at 5 AM ET (9 AM BST) and the files for the new chapter and season are now available to download. The file sizes for the update can be seen below:
PC – 14.9 GB
PS4 – 9.023 GB
Xbox – 21.9 GB
Dataminers have already downloaded the new files and as usual, they've began leaking all the new files they can get their hands on. One of the leaks that emerged was the name of the map with leakers claiming the new map is called "Apollo".
The map layout has now been leaked online thanks to datamienrs Hypex, Kleinmike and PXL Pat. Here's a look at the new map.
Fortnite Chapter 2, Season 1 Leaked "Apollo" Map
Here's the new map in all it's glory: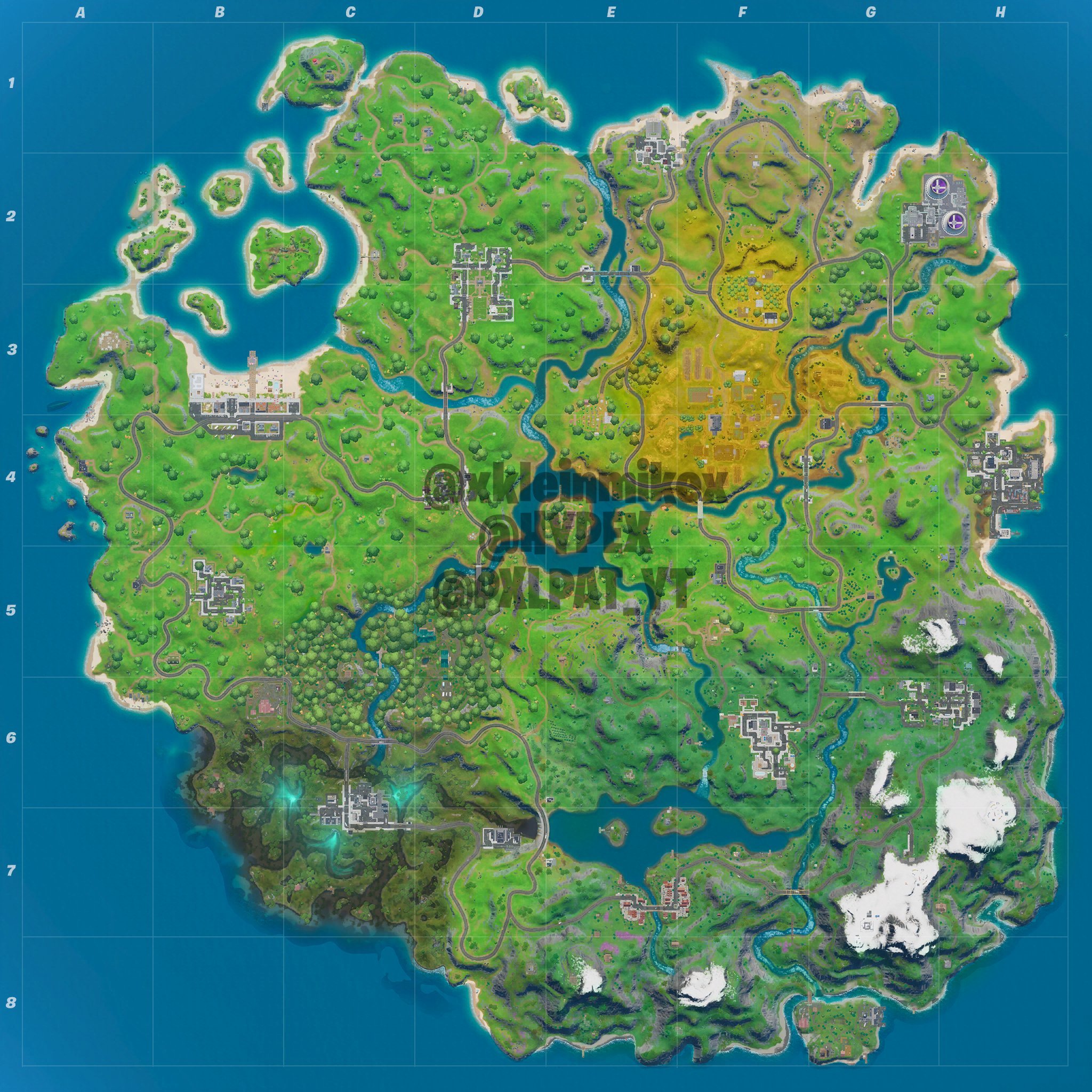 There's no POI names on the map above, however, these two have been leaked by dataminers and can be seen below:
BEACHY BUFFS
PLEASANT PARK
SUNNY SHORES
SALTY SPRINGS
FRENZY FARM
HOLLY HEDGES
SLURPY SWAMP
LAZY LAKE
RETAIL ROW
DIRTY DOCKS
POWER PLANT
WEEPING WOODS