The Walking Dead Fortnite skins will be in today's Fortnite Item Shop for 16th/17th December.
So far this season, Epic Games have released a Kratos God of War skin as well as the Halo Master Chief skin. Both of the skins were teased prior to being released with an audio file of Jonesy describing the hunters.
The Master Chief skin was leaked with low quality images, but Epic accidentally added it into the Kratos skin. The Kratos skin was decrypted a couple of hours before it was first available in the shop which led to Data-miners finding and leaking the Master Chief skin.
During the Game Awards Show, Donald Mustard, the worldwide creative director at Epic Games, revealed the Walking Dead Fortnite skins with a trailer which you can take a look at below.
Yesterday, a portal was decrypted relating to the Walking Dead in Fortnite along with some zombies sounds. Earlier today, a portal formed on the Fortnite map connected from the Zero Point.
If you go close to the portal, you can see the location of where both Daryl Dixon and Michonne were taken from in the trailer video seen above. When you go right next to the portal, it'll close and the zombies noises will disappear. If you're a few steps a while, you can see inside the portal and hear the zombies noises.
The Portal to the Walking Dead reality is finally here ! pic.twitter.com/wV8S7QiKeM

— FortTory – Fortnite Leaks & News (@FortTory) December 16, 2020
Daryl Dixon & Michonne The Walking Dead Fortnite Skins
We already know the two the Walking Dead Fortnite skins will be Daryl Dixon and Michonne. However, we don't know where Daryl's crossbow will be a back bling or whether Michonne's Katana will be available as a pickaxe.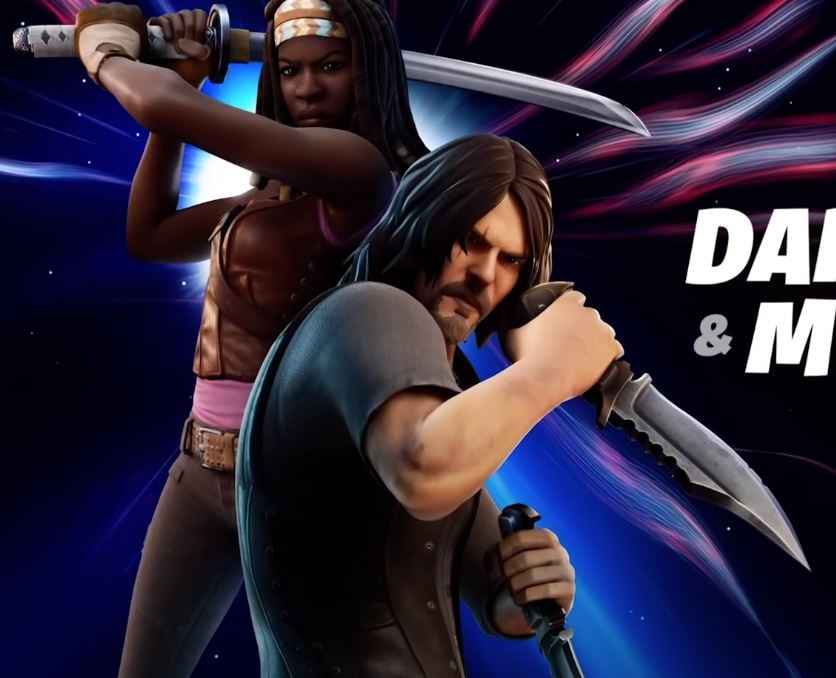 There's likely going to be a Walking Dead Fortnite bundle available tonight when the Fortnite Item shop rotates with the skins. The Daryl Dixon and Michonne skins will likely cost 1,500 V-Bucks if purchased seperately. If you'd like to support us whilst purchasing the skins, use code FNINSIDER (#EpicPartner) in the bottom right of the item shop.
We'll update this article when the item shop resets on December 16th.