Here's everything you need to know about today's Grefg's The Floor is Lava Fortnite tournament.
Epic Games officially announced TheGrefg Fortnite cosmetics yesterday after the popular Spanish content creator live-streamed the reveal. The stream ended up breaking the record of highest concurrent watches with over two million people experiencing the new addition to the Fortnite Icon Series.
TheGrefg cosmetics include the reactive TheGrefg skin, the staff of control pickaxe, balls of power back bling, and the controller crew emote. Here's a look at all of the cosmetics in the TheGrefg Icon Series set: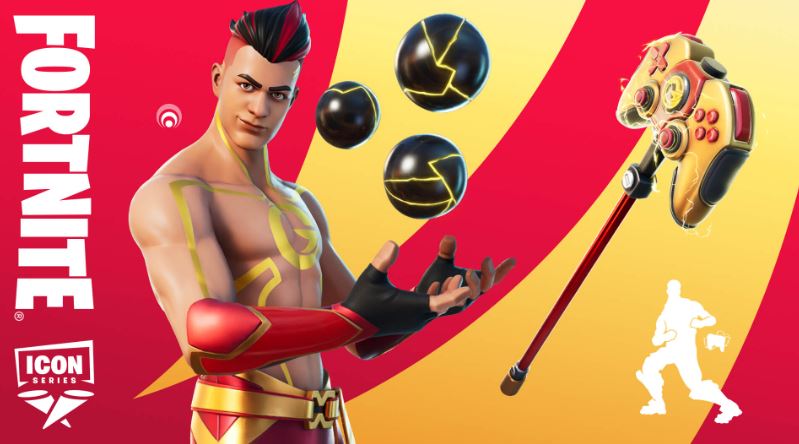 Not only does TheGrefg get his own cosmetics in Fortnite, he'll also be getting his own Fortnite tournament, the second creator to get both cosmetics and a tournament with the first being Lachlan in November.
The tournament is called 'Grefg's Floor is Lava Fortnite tournament' and here's everything you need to know.
Grefg's Floor is Lava Fortnite Tournament
Start Time
Here are the start times for TheGrefg's Fortnite the Floor is Lava tournament:
EU: 5 PM GMT, 6 PM CET
NA EAST: 6 PM ET
NA WEST: 6 PM PST
Scoring System
Each elimination in the Floor is Lava Fortnite tournament provides players with one point. Getting the Victory Royale rewards players with 30 points whilst second place gets 24 points. Here's the full breakdown:
Victory Royale: 30 Points
2nd: 24 Points
3rd: 21 Points
4th: 19 Points
5th: 17 Points
6th: 15 Points
7th: 14 Points
8th: 13 Points
9th: 12 Points
10th: 11 Points
11th: 10 Points
12th: 9 Points
13th: 8 Points
14th 7 Points
15th: 6 Points
16th: 5 Points
17th: 4 Points
18th: 3 Points
19th: 2 Points
20th: 1 Points
The session will last three hours with players being provided with a maximum of twelve matches during a session and will be played in the Squads mode.
How many points to get TheGrefg Fortnite skin?
There's no set points you need to earn in order to get TheGrefg skin for free. You'll need to place in the top 800 in Europe, and top 500 in NA East and top 200 in NA West. Players in these positions will receive the skin and back bling.
However, It seems like the skin won't be available in tomorrow's solo tournament with the emote and pickaxe up for grabs instead.