Here is a concept that would provide a good alternative for the Siphon settings.
The Siphon LTM was first introduced to Fortnite in December 2018, where we saw new and old LTMs (Limited Time Modes) rotated in for the 14 Days of Fortnite event. The description for the game mode reads, "Gain health or shields by eliminating your opponents! All healing and shield items have been removed."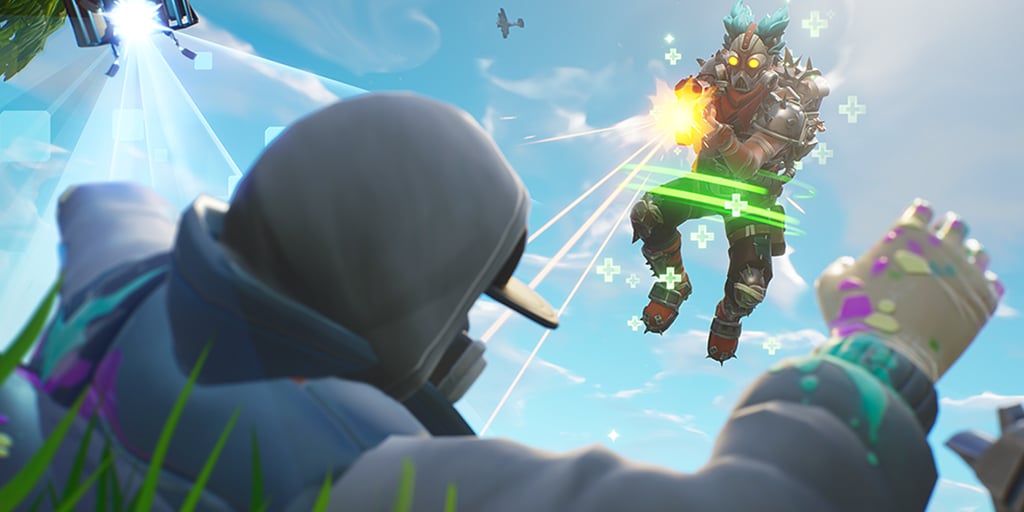 This mode was well received by the community as they had been asking for Epic to add in a feature where players that would eliminate enemies would get health or shields. Epic had decided to add these settings in the core mode of Battle Royale in the v7.40 update.
Epic had then decided to remove these changes from the core mode and introduced them in the new Arena Game Mode in the v8.20 update. This is why Epic had removed these settings:
"In v7.40 we implemented a few Pop-up Cup settings as a test in core modes. After monitoring a combination of gameplay, data, and feedback, we've gathered necessary info to conclude this initial test. We feel it has resulted in an unhealthy level of aggressive play, diminishing other viable strategies. The following changes have been reverted in all core modes:
50 Health (or Shield) based on your health when the Elimination occurs.
50/50/50 materials dropped on Elimination.
500/500/500 Cap on materials.
Harvest rate increased by 40%
That said, these mechanics have proven to be positive in our competitive playlists. All changes above remain enabled in the new Arena Game Mode."
Removing these setting have caused an uproar from the community with some asking for it to return, however others are happy it has been removed due to the aggressive gameplay.
Reddit user Ponzip has suggested a different concept which would award players some health when they have eliminated the opponent called 'adrenaline'. He has suggested that players would be granted an additional 50 health after every kill temporarily instead of getting 50 health/shield and materials as was seen with the Siphon settings.
He has demonstrated what it would look like below:

"Adrenaline" would be a temporary 50 extra heal that you would get after every kill. It rewards risk taking, eliminations and would prevent getting 3rd partied without being a long-term advantage in the game like Syphon. Would it be a good compromise ? from FortNiteBR
This would give players a temporary boost that would help if they were 'third-partied' and would give players enough time to loot if they need heals from the eliminated opponents. Players had suggested that it could work the same a the Slurp Juice but in reverse, where the adrenaline would slowly reduce over a 10 second period, which would give players plenty of time to heal. No materials would be awarded to players for eliminations, only a temporary health boost.
What do you think of this concept? Let us know in the comments below.