Players now have the chance to complete more Fortnite Season 9 Overtime challenges with another 3 challenges being unlocked.
In the v9.41 Fortnite content update, Epic announced in the patch notes that Overtime challenges would be coming. We already knew we'd be getting Overtime challenges as dataminers leaked all the challenges and rewards in the v9.40 update.
Epic mentioned the Overtime challenges a day prior to being released stating that the challenges will kick off on Tuesday, July 23rd and will be available until the end of Fortnite Season 9, which ends in less than a week on August 1st. Epic also stated that the challenges will unlock in waves on three every three days and all of the challenges will be available by Monday, July 29th.
Upon completing a certain amount of Overtime challenges, players will unlock different styles for three of the Season 9 Battle Pass skins, which you can see below: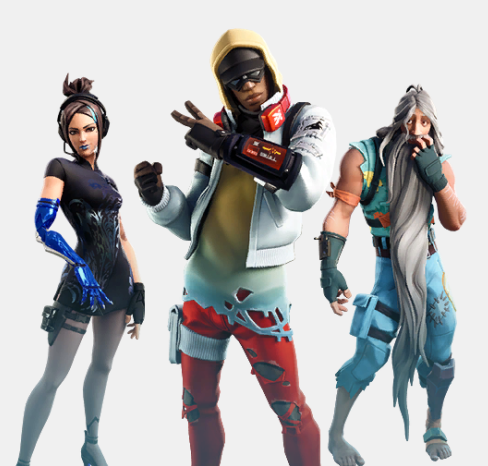 Other rewards for the challenges including several loading scfeens and a ton of season XP. Players that complete all of the overtime challenges will be rewarded with 15,000 xp, which will come in handy for many players.
Fortnite New Season 9 Overtime Challenges
Here are today's three new overtime challenges, all of which were just unlocked:
Revive a friend in different matches (3)
Damage opponents with Assault Rifles (2,500)
UPDATE: The "Dance inside a holographic Durrr Burger head" has been changed to "Dance as a Monster skeleton". Click here for a guide on how to complete this challenge.

The rewards for completing the first two challenges are 5,000 season XP whilst the third challenge rewards players with a loading screen. The next set of challenges will release in three days, which will be the final three challenges to unlock. As always, we'll cover the new challenges along with creating a guide to complete any of the challenges if necessary.