Two new styles for the NFL Fortnite Skin are now available.
The NFL Fortnite skins were first available to purchase in the Fortnite Item Shop in November. Epic released a teaser video of the skins prior to release which can be seen below:
The video was release by Epic on November 5th, with the skins available on November 9th.
The Super Bowl takes place this weekend on Sunday February 3rd. The two teams in the Super Bowl are the Los Angeles Ram and New Endland Patriots, and Epic have now released two new styles for the NFL skins which can be seen below thanks to FNBRHQ: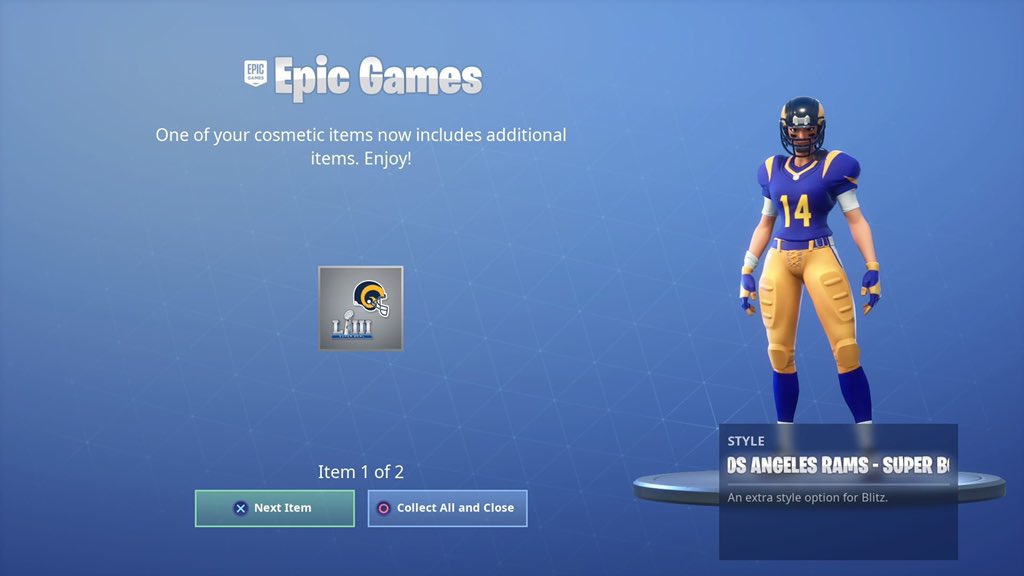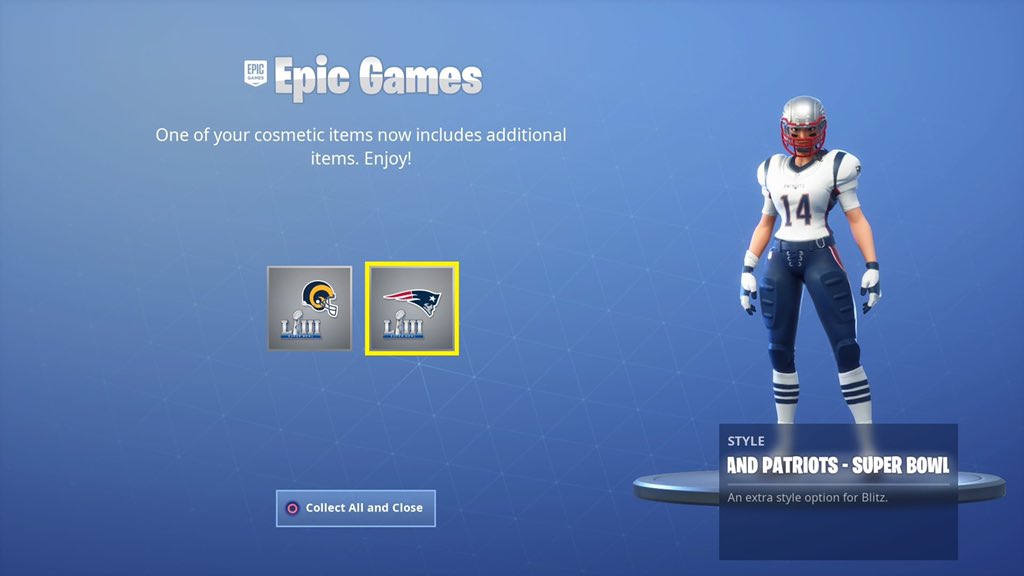 The NFL Fortnite skins will likely be available in the item shop on Saturday/Sunday, giving players the chance to purchase the skin before kick off. In today's v7.30 update, data-miners found skins relating to a football event with a new football toy, Football Stadium, and NFL Rumble LTM found. The description of the LTM is, "Represent one of the two teams from the Big Game by fighting for the Victory Royale in an action-packed mode where the first team to get 100 eliminations wins".