Epic Games have released the Fortnite Patch Notes for today's v12.00 (season 12) Chapter 2 Season 2 Update.
It's finally here. After more than 5 months of playing the same season, Epic Games have finally released Chapter 2 Season 2. However, similar to what we saw with season 1, it looks like Epic Games won't be releasing official patch notes or a what's new in Battle Royale blog post.
However, there is a "top secret" file that outlines the vaulted items as well as new features such as the ability to throw items such as shields. Looking at that along with other changes players have mentioned, we've created the unofficial Fortnite patch notes for the v12.00 Fortnite update for Chapter 2 Season 2.
Fortnite Patch Notes – v12.00 Update – Chapter 2 Season 2
As these are unofficial patch notes, we may have some wrong or missing information, but we'll keep this post updated.
Vaulted Items
As with every new season, Epic Games have vaulted items and weapons for Chapter 2 Season 2. Here's what's been vaulted:
Damage Traps
Compact SMG/P90
Bolt Action Sniper Rifle
Unvaulted Items
Epic vaulted most of the weapons and items that were added in chapter 1. However, it looks like Epic have now decided to unvault a bunch of items and weapons. Here's the full list of unvaulted weapons and items for Fortnite Chapter 2 Season 2. We'll update this if we find anymore:
Remote Explosives (C4)
Suppressed Assault Rifle
Suppressed Pistol
Suppressed Sniper Rifle
Suppressed SMG (Submachine Gun)
Grapplers
Launch Pad (now in competitive)
Boom Bow (seems like it got a nerf, can't be spammed).
Minigun
Heavy Sniper Rifle
New Fortnite Items and Features
Epic Games have added in the following new items and features:
Crates – can be opened using an ID scan.
Keycards – Key Cards guides you to vaults which contain several crates. There's currently four keycards in the game; Grotto, Rig, Shadow and Shark.
Decoy Grenades and proximity mines.
Creeping Cardboard – Basically a bush but it's a cardboard box.
Ability to throw consumables such as shields.
Maya – Customizable Battle Pass skin with over 3.8 million style variants.
Shakedown NPCs in order to reveal the location of nearby items and objects including chests and downed player locations.
Phone Booths – Hop into a Phone Booth to disguise yourself as a shadow henchman allowing you to open certain doors.
Toilets act like portals, hiding in a toilet will teleport you to its' corresponding toilet.
Ghost and Shadow style variants of Battle Pass skins.
Deadpool hideout with challenges accessible on the computer.
Customizable locker layouts added.
Emote UI changed.
Fortnite Map Changes – New Locations & Mythic Weapons
Every season brings a bunch of new POIs and this season is no different. Here's the new location for chapter 2 season 2:
The Yacht
The Agency
The Rig
The Shark
The Grotto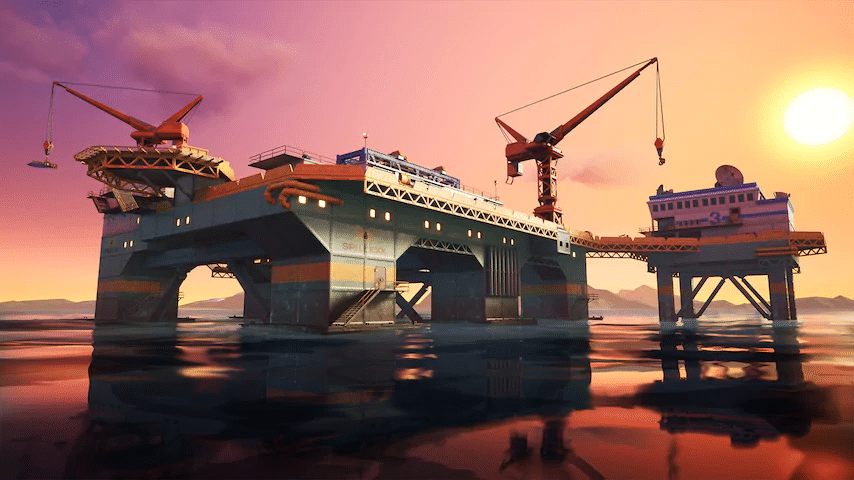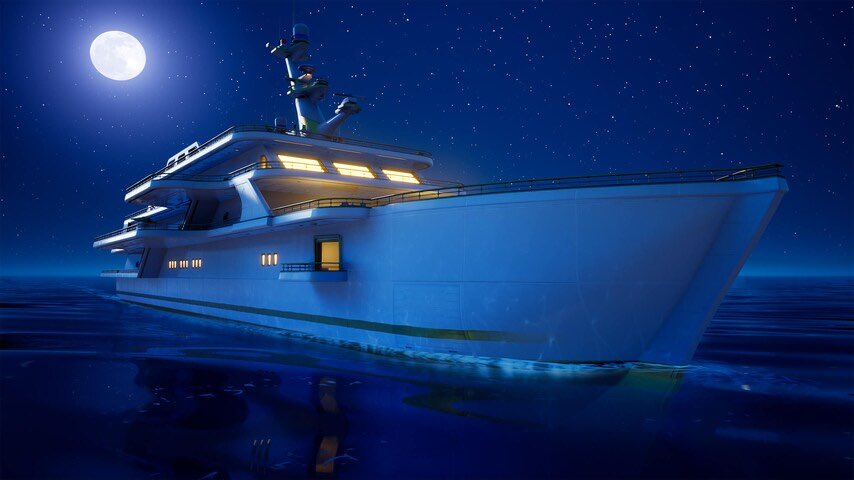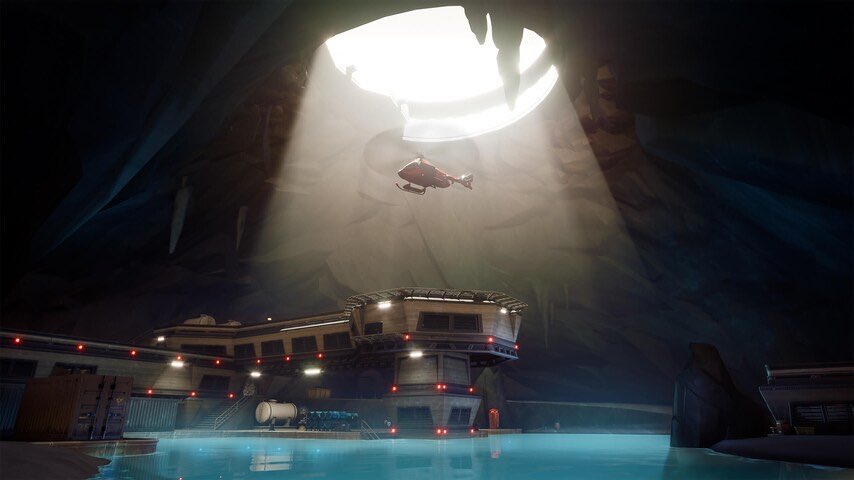 According to some Reddit posts, it appears the new locations have one mythic item that you can find. The Shark location, for example, has a grappler gun with infinite uses whilst the Agency has a mythic Drum Gun called Midas' Drum Gun. We'll create a new post with all the new mythic items.
Here's look at the "Top Secret" pages: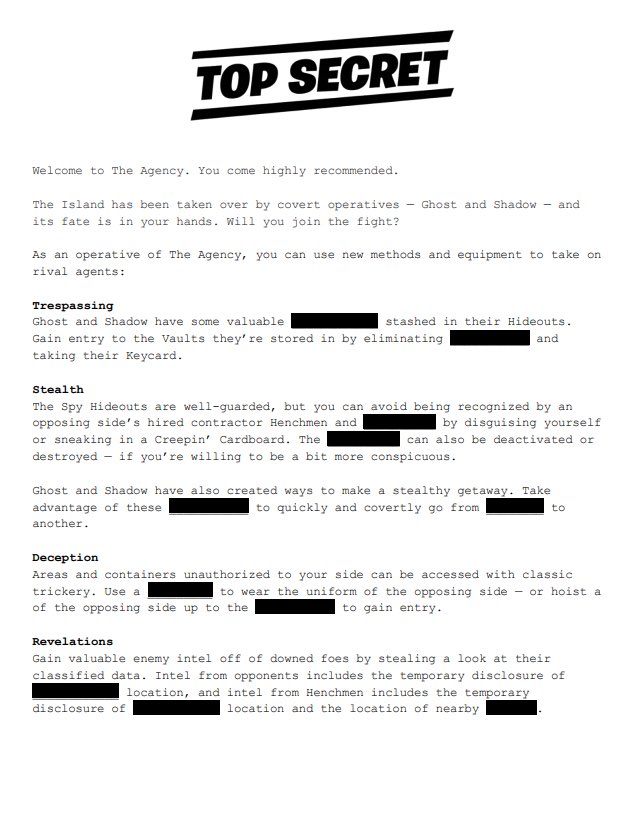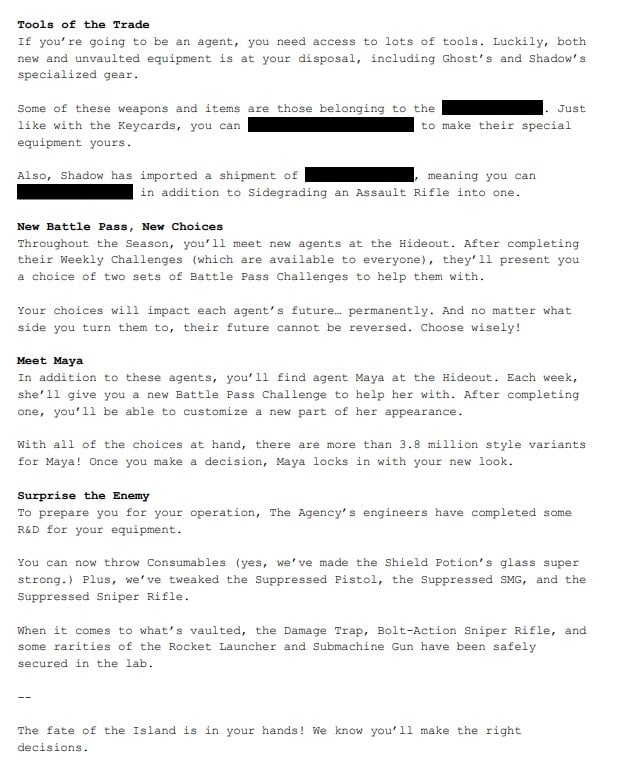 Special thanks to Reddit user hostadam for his patch notes post.