As the v5.4 update was delayed, the challenges have also be delayed till today, Friday 7th September instead of the usual release day of Thursdays. It seems like the challenges for Season 5, Week 9 have been changed from what they were previously thought to be. The new challenges set to release today can be seen below: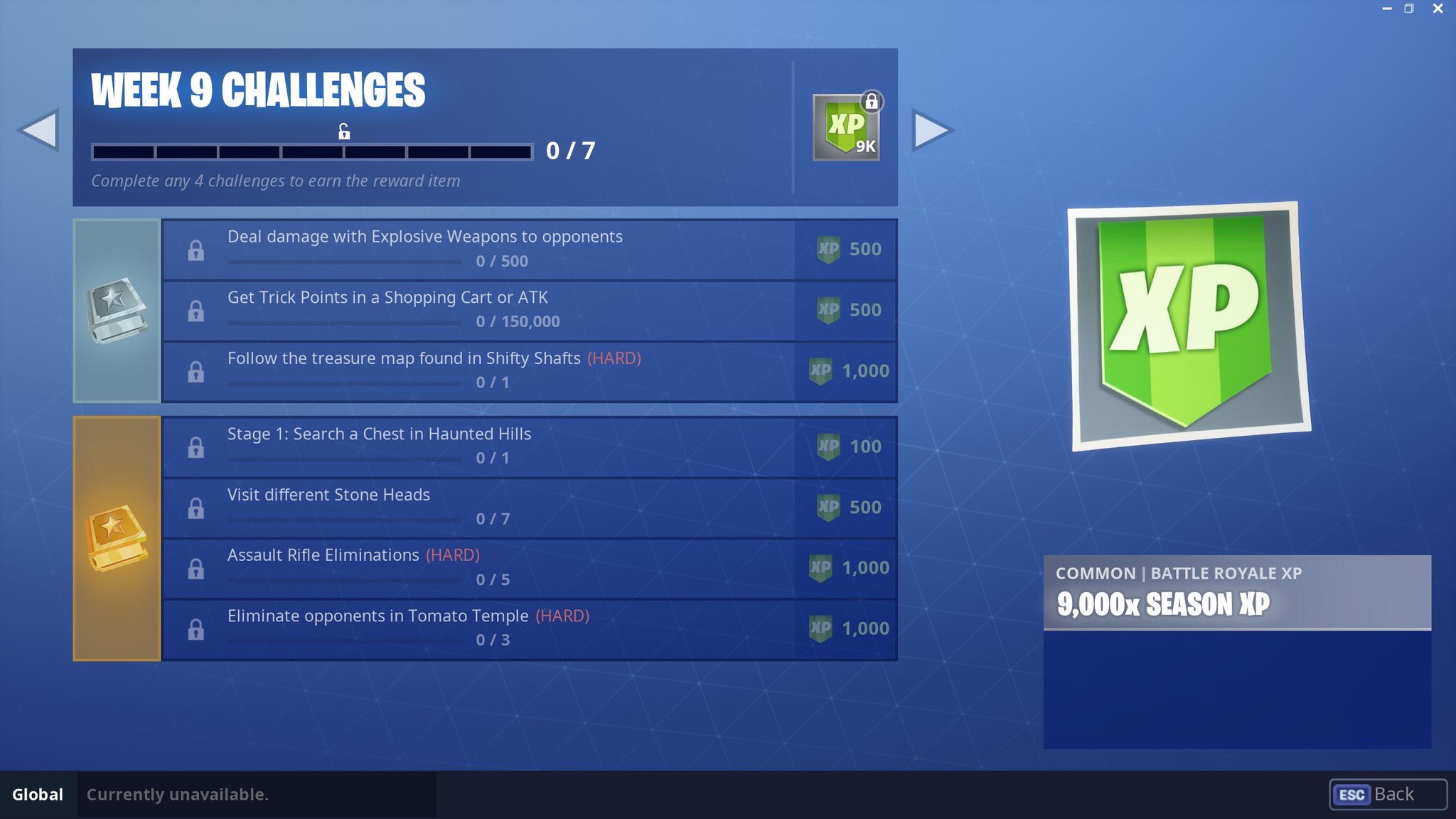 FREE PASS CHALLENGES
Deal damage with Explosive Weapons to opponents (500)
Get Trick Points in a Shopping Cart or ATK (150,000)
Follow the treasure map found in Shifty Shafts (HARD) (1)
BATTLE PASS CHALLENGES
Stage 1: Search a chest in Haunted Hills (1)
Visit different Stone Heads (7)
Assault Rifle eliminations (HARD) (5)
Eliminate opponents in Tomato Temple (HARD) (3)
The search chests challenges have five different stages which means that each stage you will be able to earn one Battle Star and total of five Battle Stars for completing the challenge in full. Here are the different stages for the challenge, thanks to @FNLeak:
Stage 1: Search a chest in Haunted Hills
Stage 2: Search a chest in Shift Shafts
Stage 3: Search a chest in Lazy Links
Stage 4: Search a chest in Tilted Towers
Stage 5: Search a chest in Risky Reels
We will be releasing tips to complete challenges when they go live.